We live in a world of modern technology where mobile and its applications play a crucial role in our lives. People have numerous apps in their cell phones. In fact, some of them are so important that individuals can barely think about completing a day without it. While the applications on people's phone are so essential, it is very important for developers to bring innovative ideas to create new app. Yet, idea is not the only thing that ensures the success of any android applications. It must contain aesthetically pleasing user interface and it should be designed in such a way that people should get attracted. A lot of applications become successful using the concept of great UI design, but it is thought to be quite complex when it comes to android weather apps. If you thought the same, then here's good news: the key factors of an unbeatable android weather app ui are accurate information and pleasing UI design.
Standing out among the crowd of various android weather app is not a tough job as a lot of them displays information in a perplexing form. Too much of needless data and details might be a boon for a professional meteorologist but it is totally a no-no for ordinary people. We have researched thoroughly about the UI design of weather related mobile app and created a fine list of some amazing examples which will definitely amaze you.
Android Weather App UI Design
All of the presented examples are minimalist and uses general concepts in terms of their design but their stylish interface and forecast demonstration will amaze you. Have a look at it to take reference or some might be even available for download:
Related
Mobile Material Design Login and SignUp Forms
Material Design Weather App UI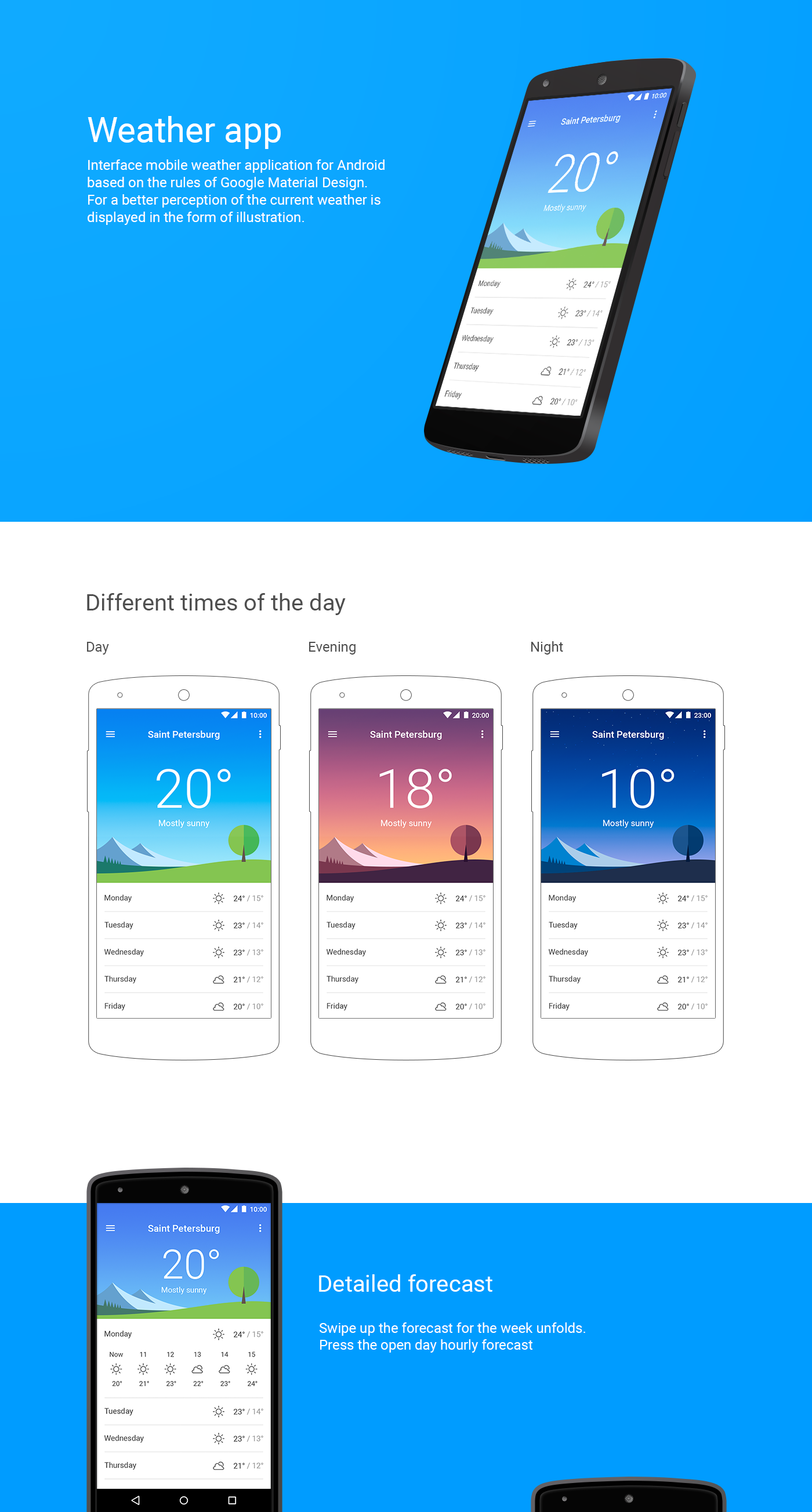 Weather Wiz Mobile App UI Design



Source
Weather UI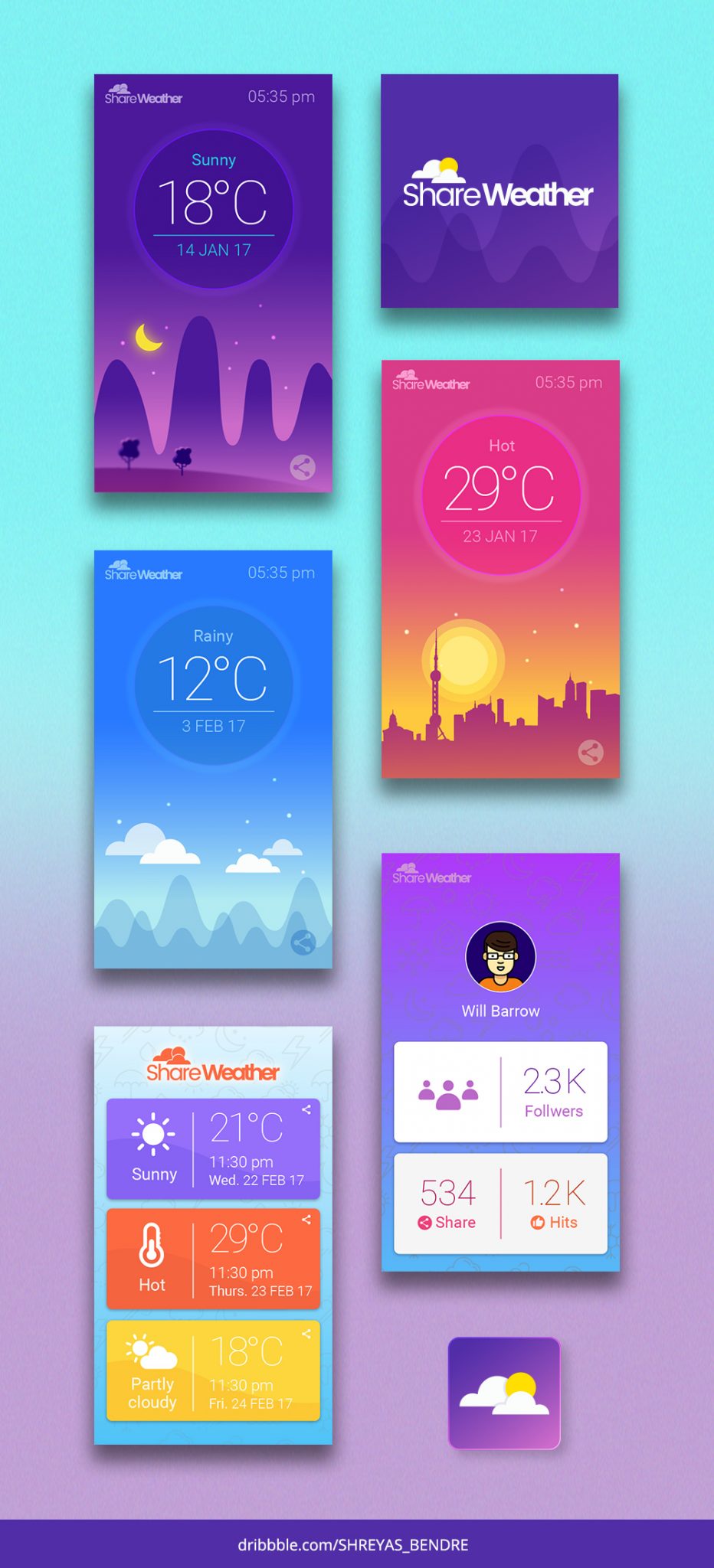 Source
Weather Calendar App


Source
Weather App White and Dark Screen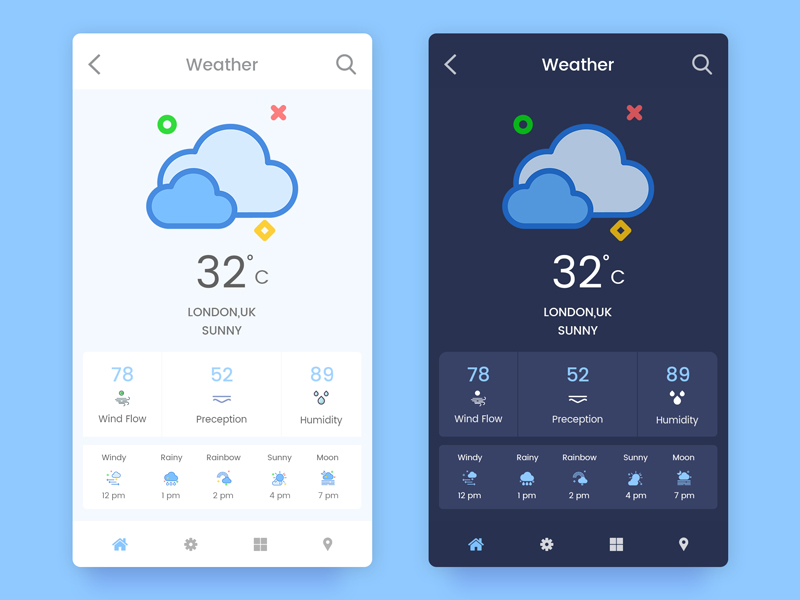 Source
Weather App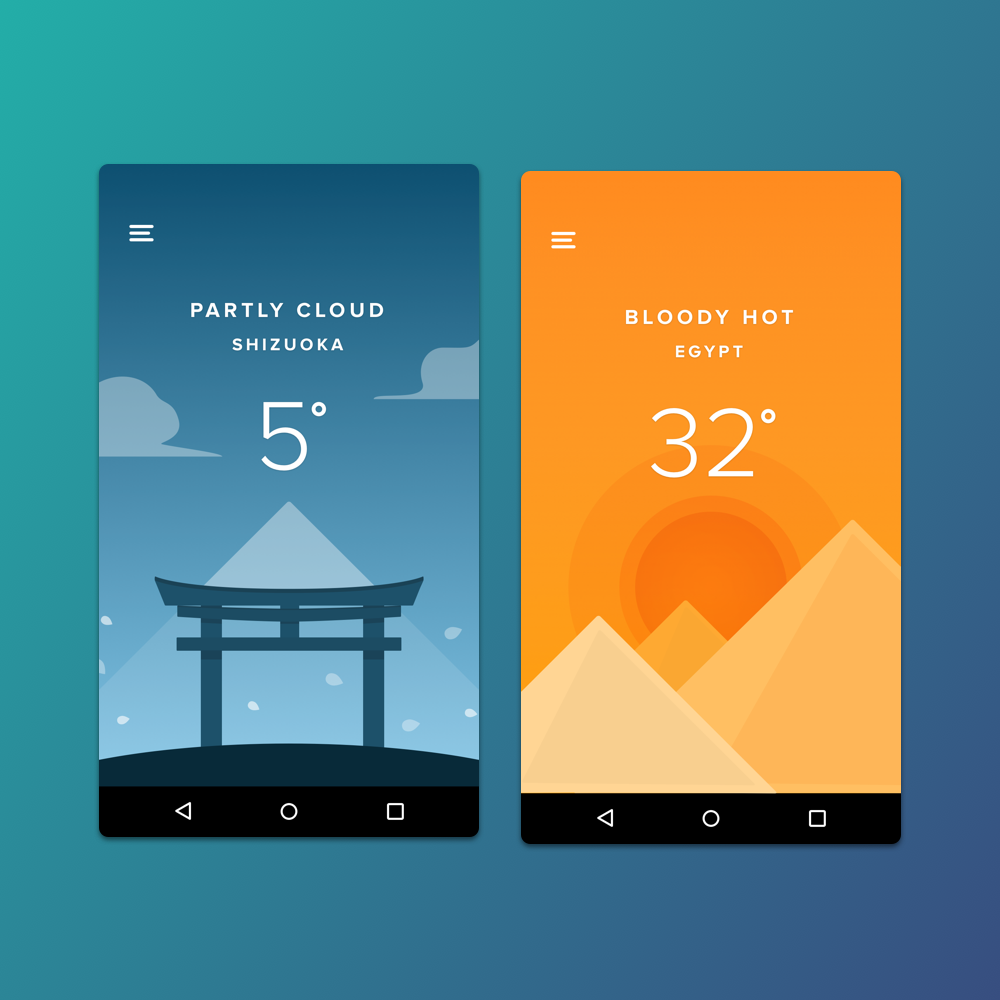 Source
Droid Smartwatch Weather App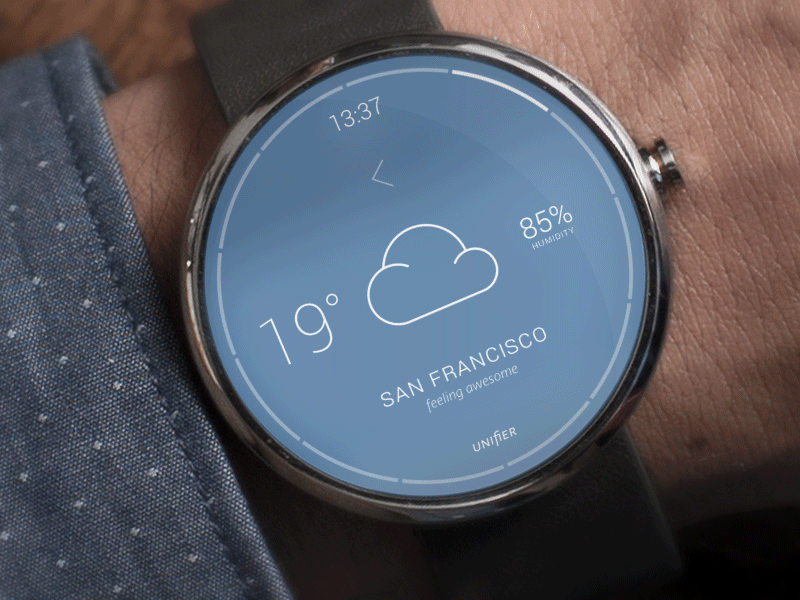 Source
Weather Report

Source
Weather App UI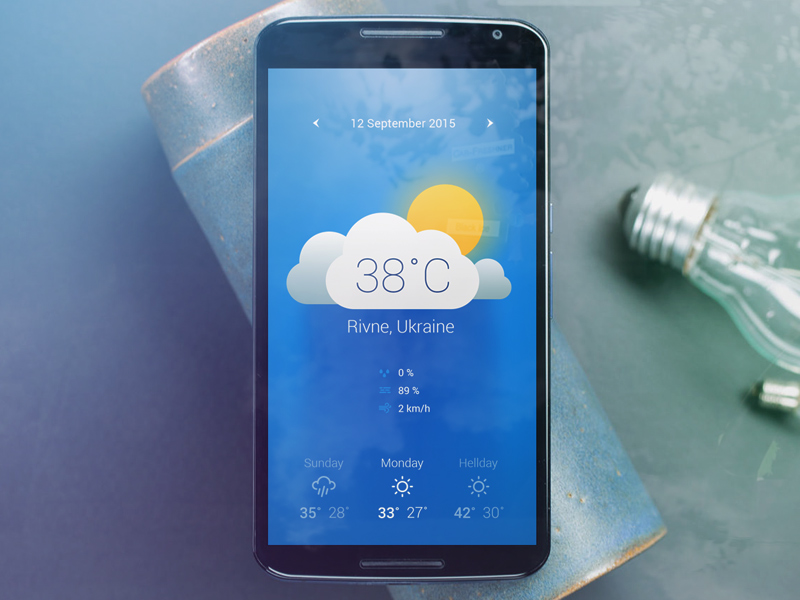 Source
Yet Another Weather App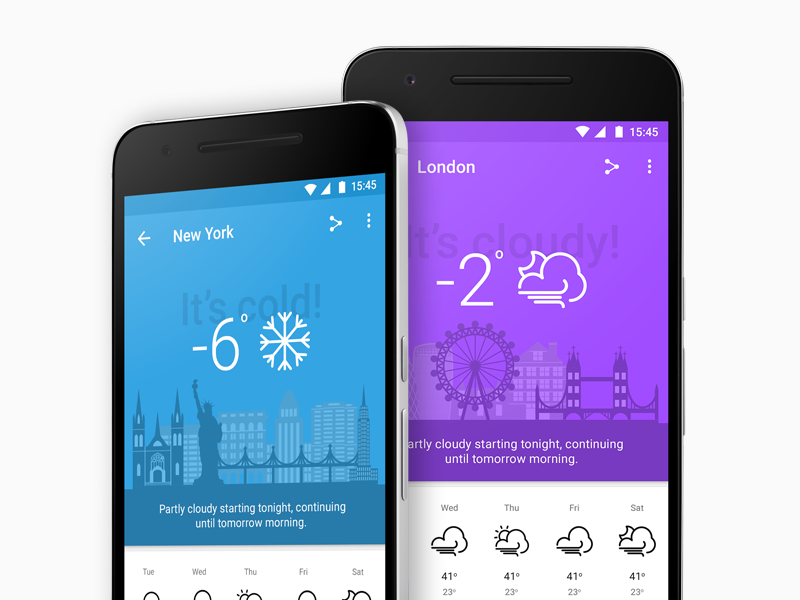 Source
Weather Report Concept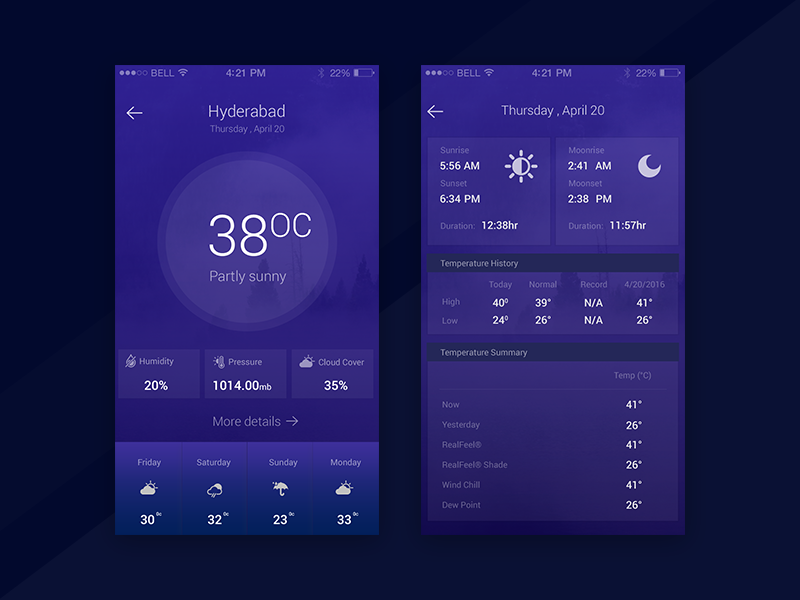 Source
Weather App Concept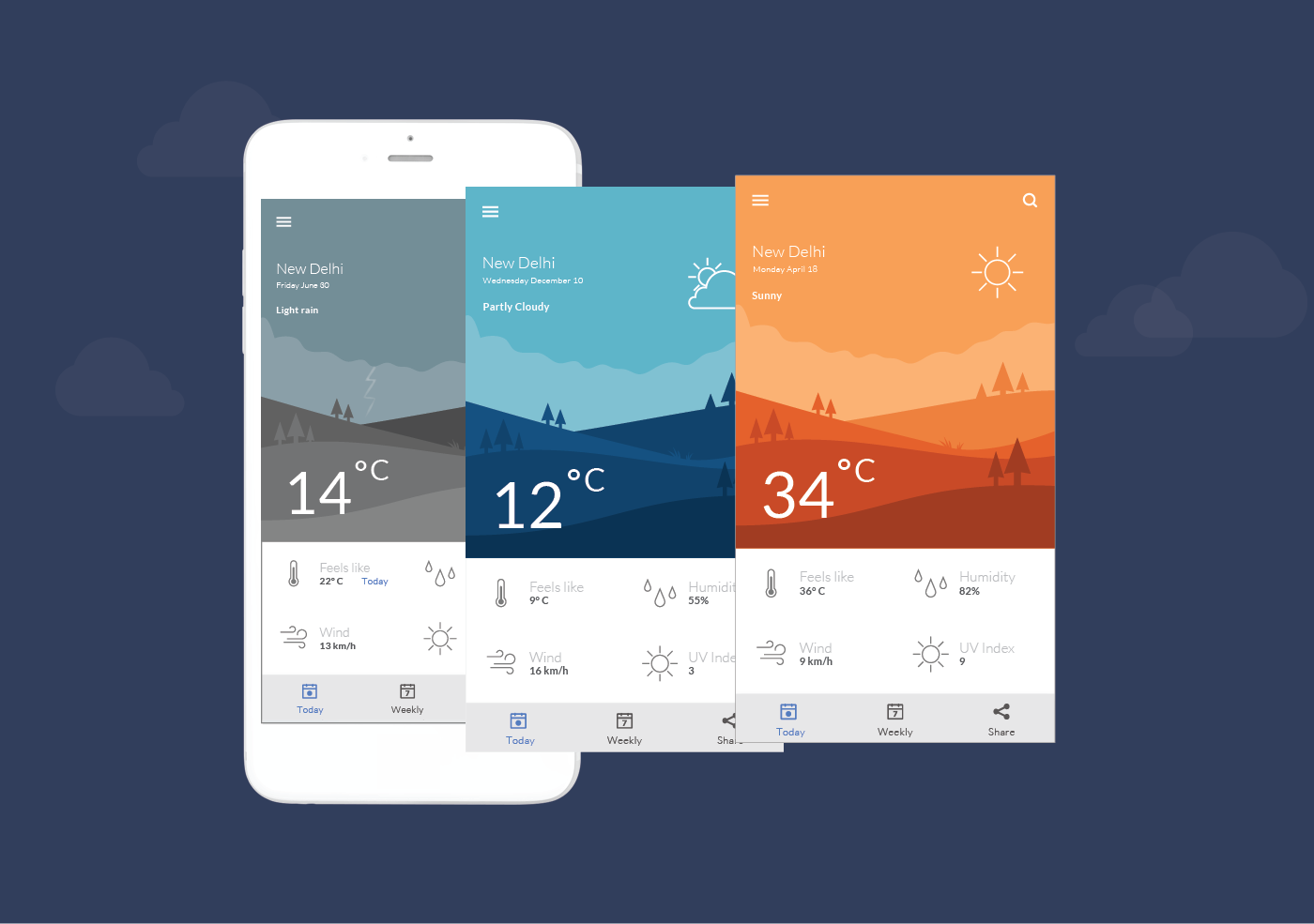 Source
Weather App Screen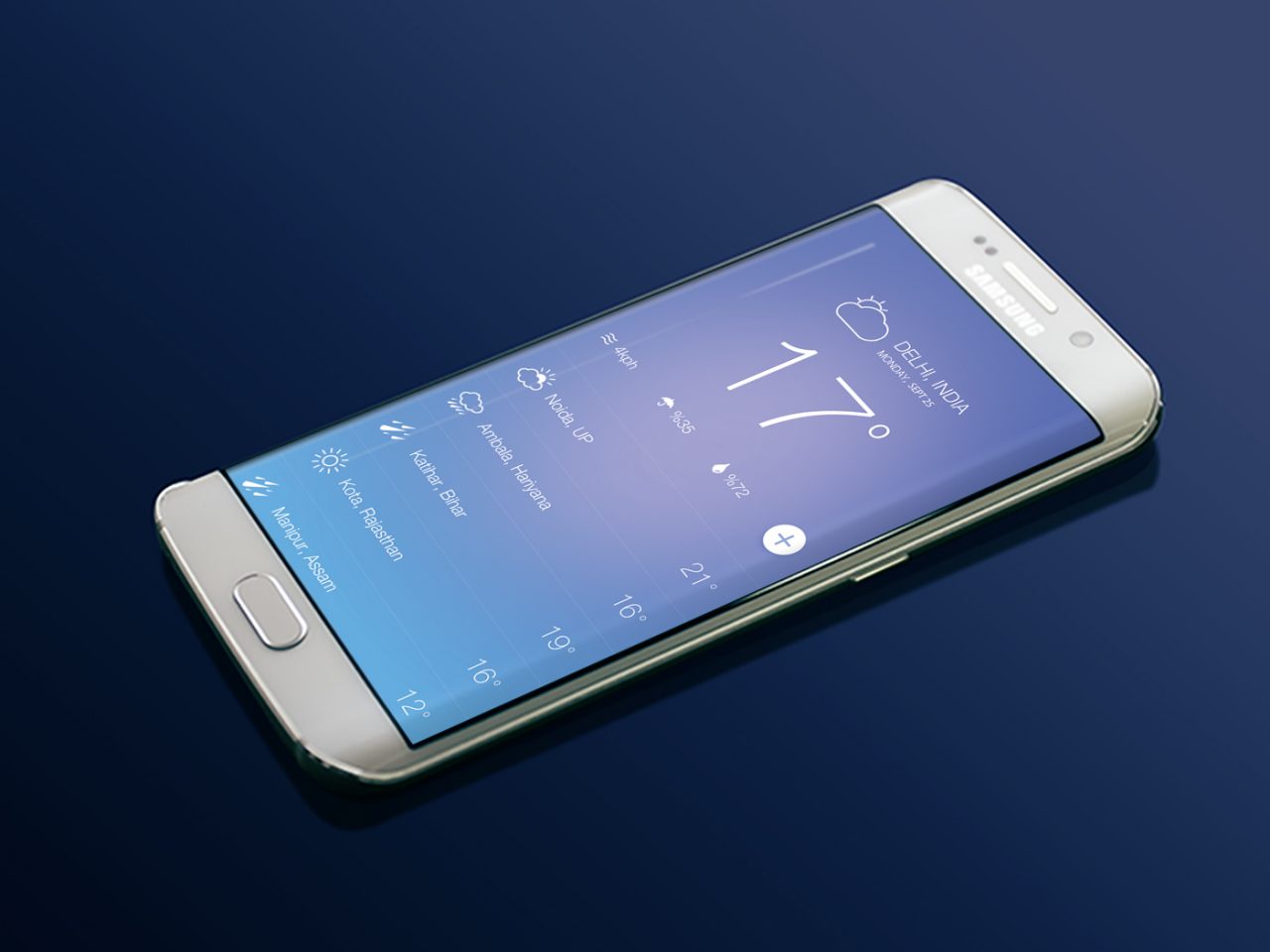 Source
Weather App Android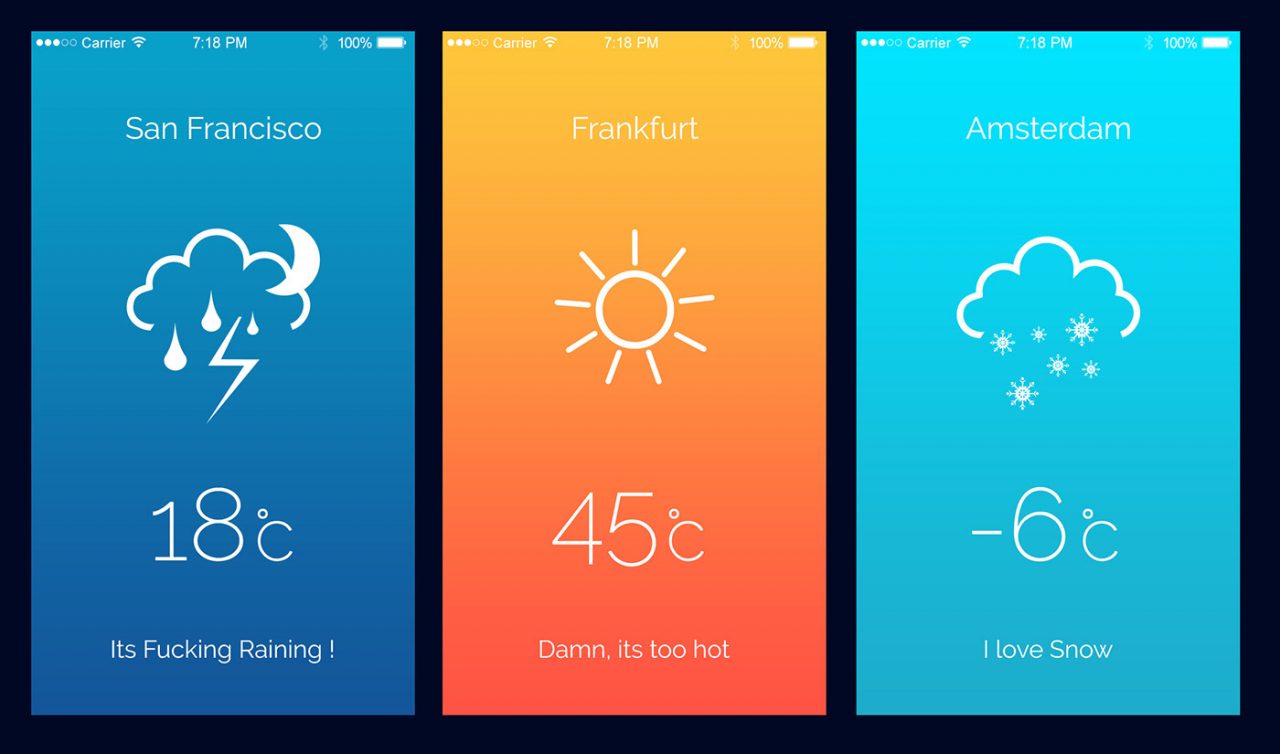 Source
Freebie – Weather App Ui Design

Source
Material Design Weather App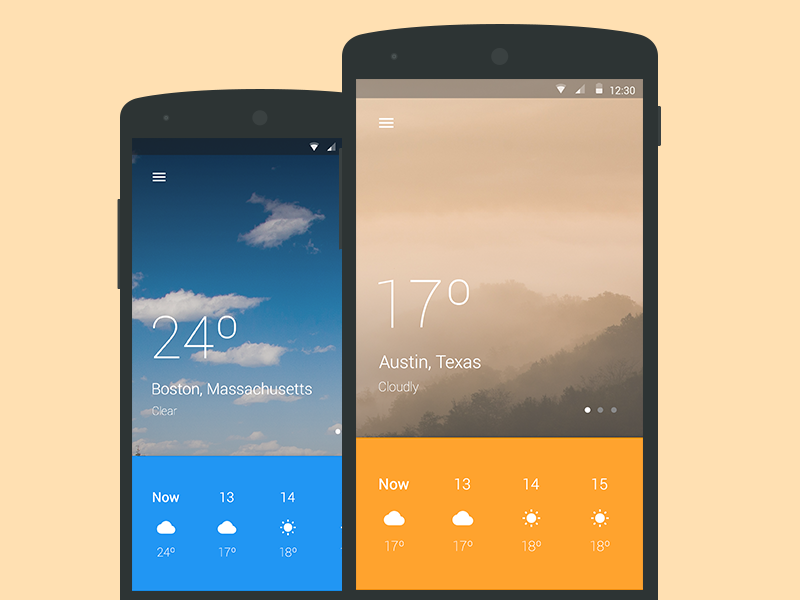 Source
Weather UI Rebound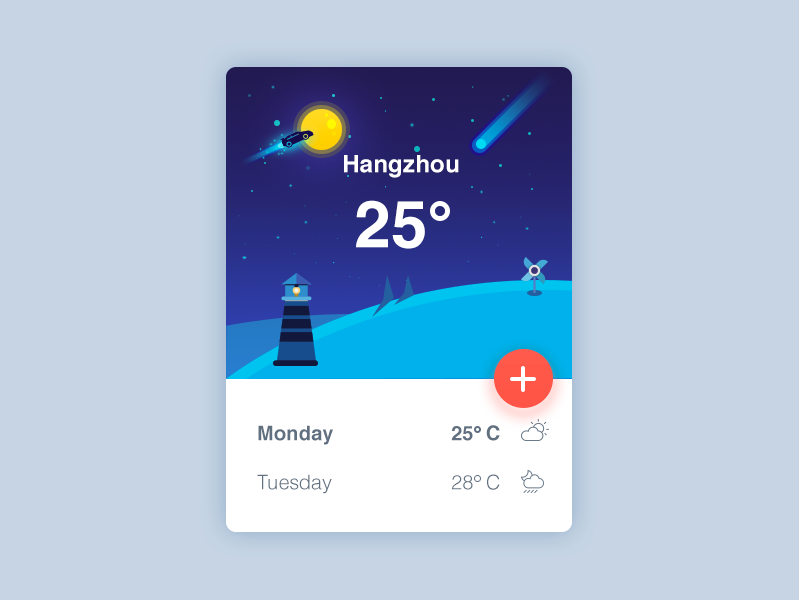 Daily UI Challenge Weather App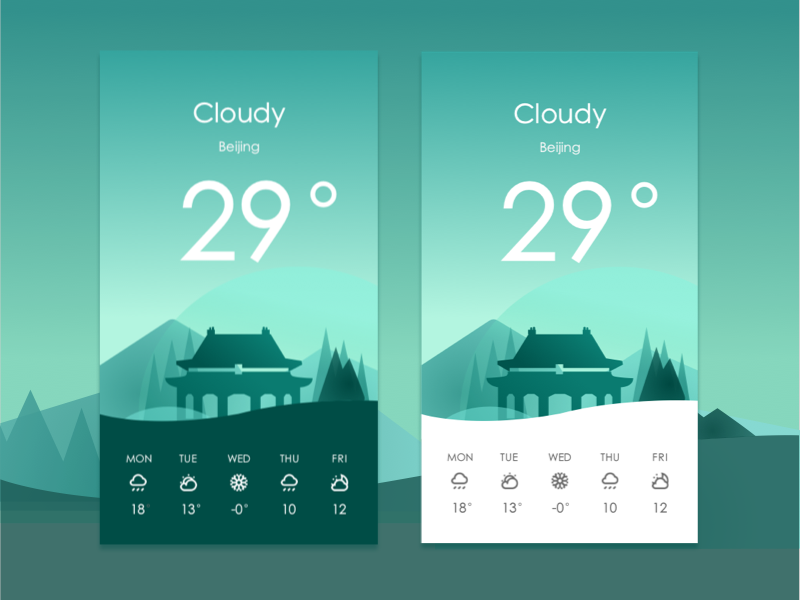 Source
Weather UI Concept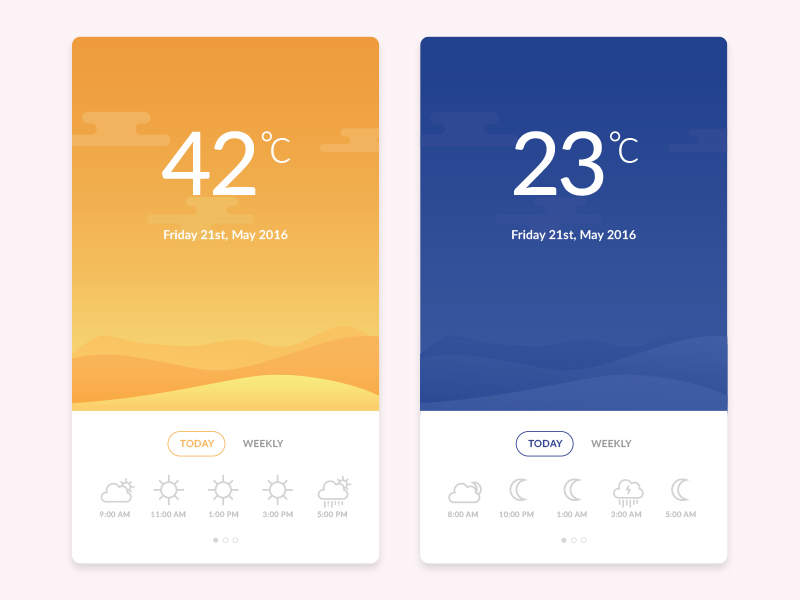 Conclusion
The idea of why so many android weather apps fail is no longer a mystery. Ordinary people won't get entertained by the unnecessary amount of information presented in an app. Hence, the ultimate focus of a developed for a weather-related app should be in its interface and its simplicity. We hope you have already gathered a good amount of ideas in your mind.