To consider a website as a success it must contain a great User Interface. One of the most important aspects of UI is color as it is the most crucial element of a great web design. Using of wrong colors on your website makes it trash. Moreover, choosing the right color palette that matches with your requirement is a tough job because of its combinations available in indefinite number. The ultimate solution to the problem is the use of best Material Design Color Palette Generating Tools.
Material design is a Google developed visual design pattern created for a great designing of a user interface. It is growing in popularity rapidly. In fact, their use can be seen in most Android apps these days. It is very convenient in terms of its learnability and usability as well. The color palette and shades range contained by material design are very vast.
Best Material Design Color Palette Generating Tools
It is crucial to choose the right color palette which directly affects the whole website. Therefore, we present you 2017's top best Material Design Color Palette that will assist you in generating amazing color combos and are absolutely free of cost:
Material Palette: Material Design Color Palette Generator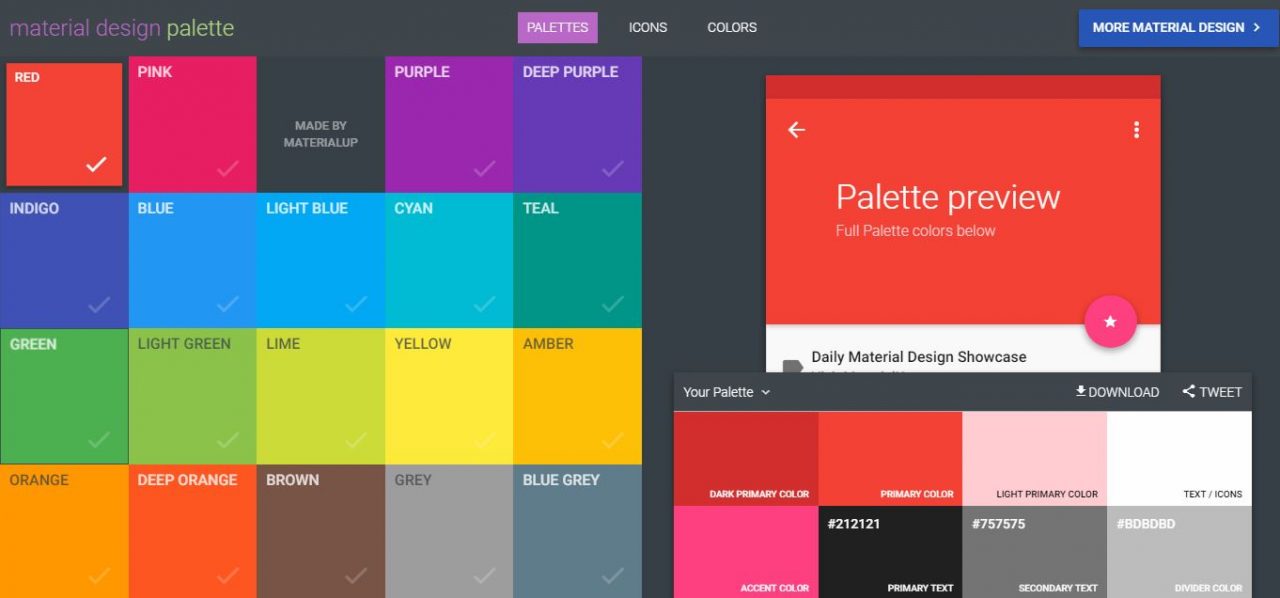 Random Material Generator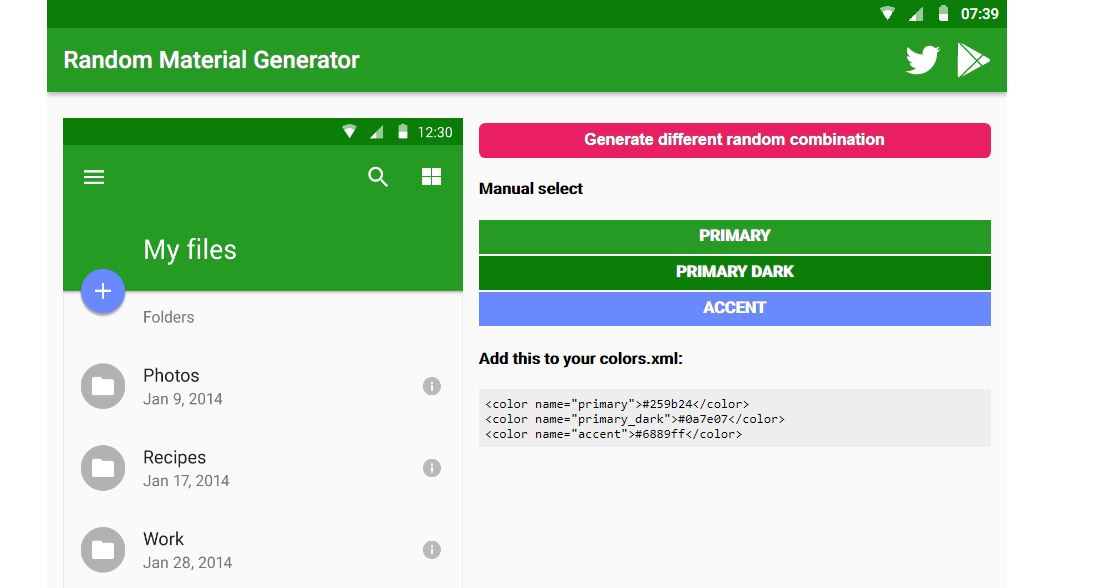 Sankk – Material Mixer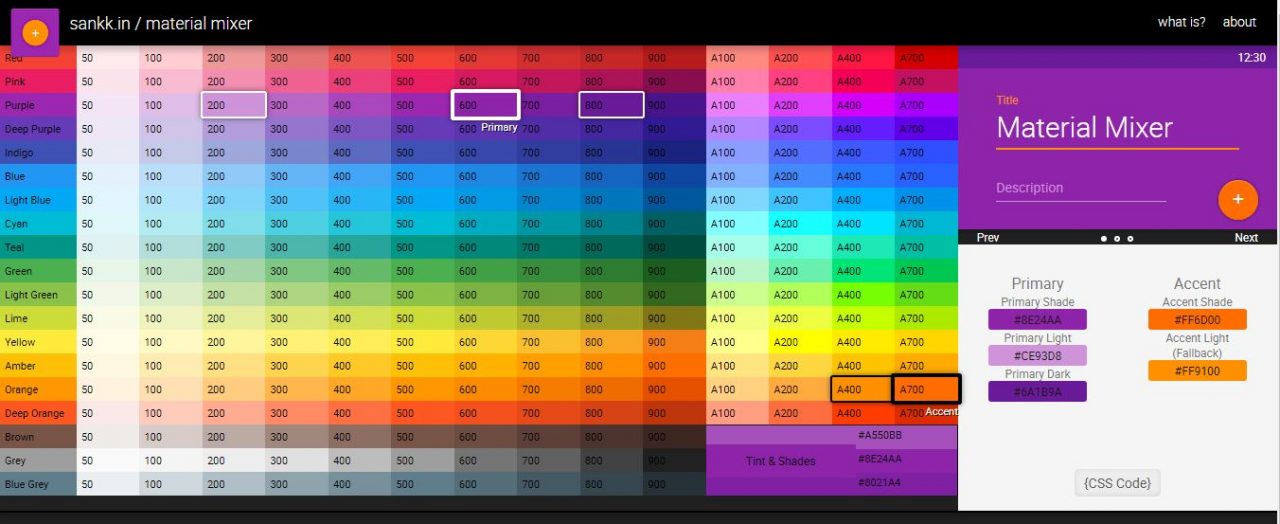 Material Design Colors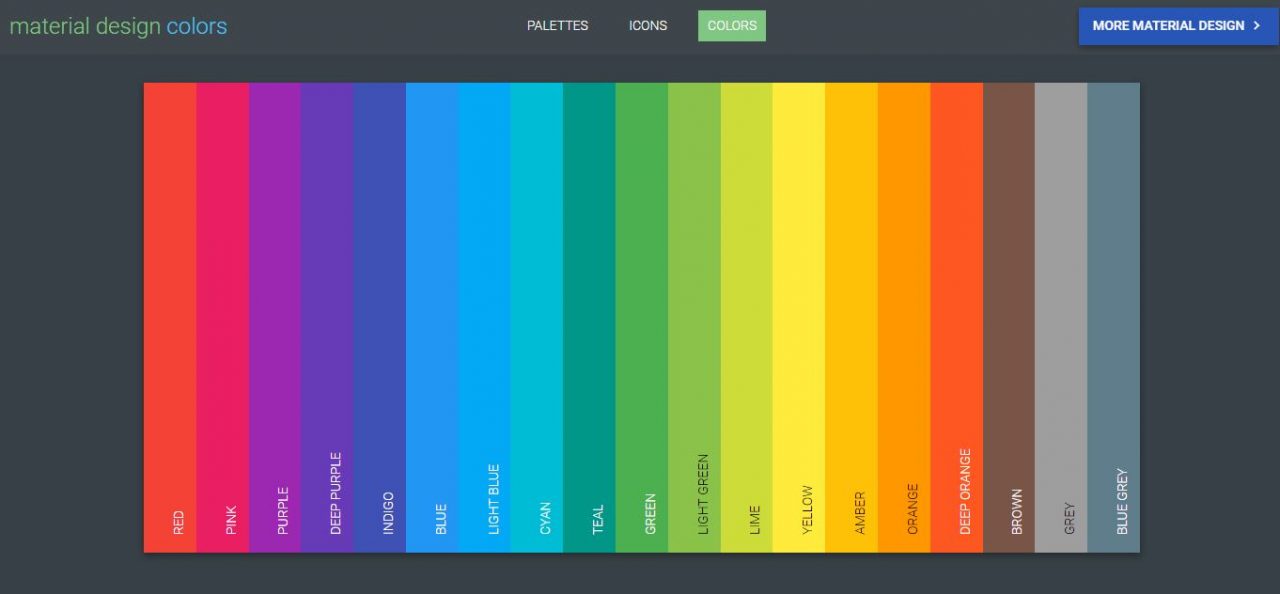 Flat UI Colors – Material UI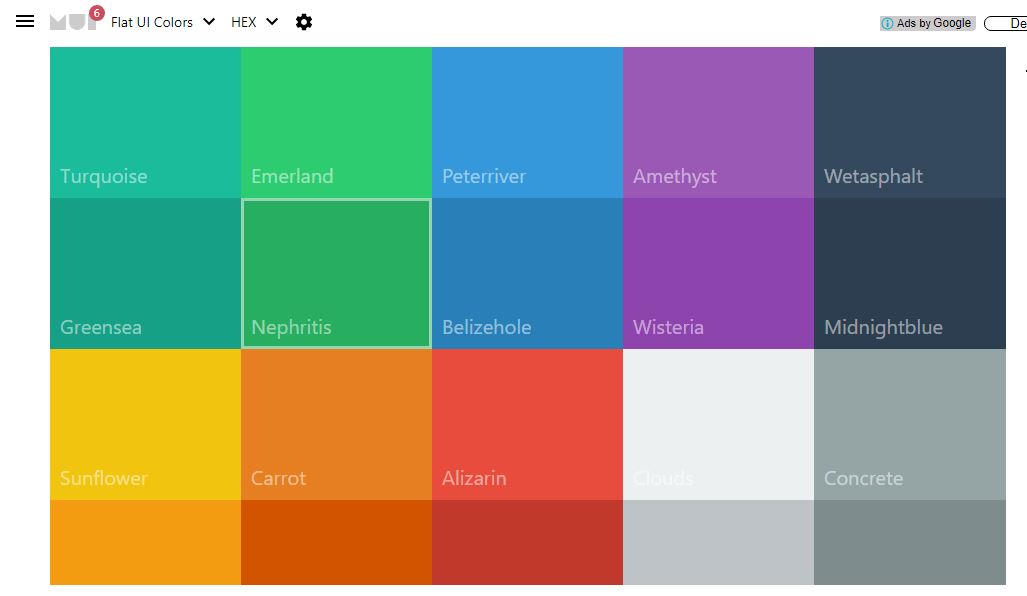 Material Colors – CosmicMind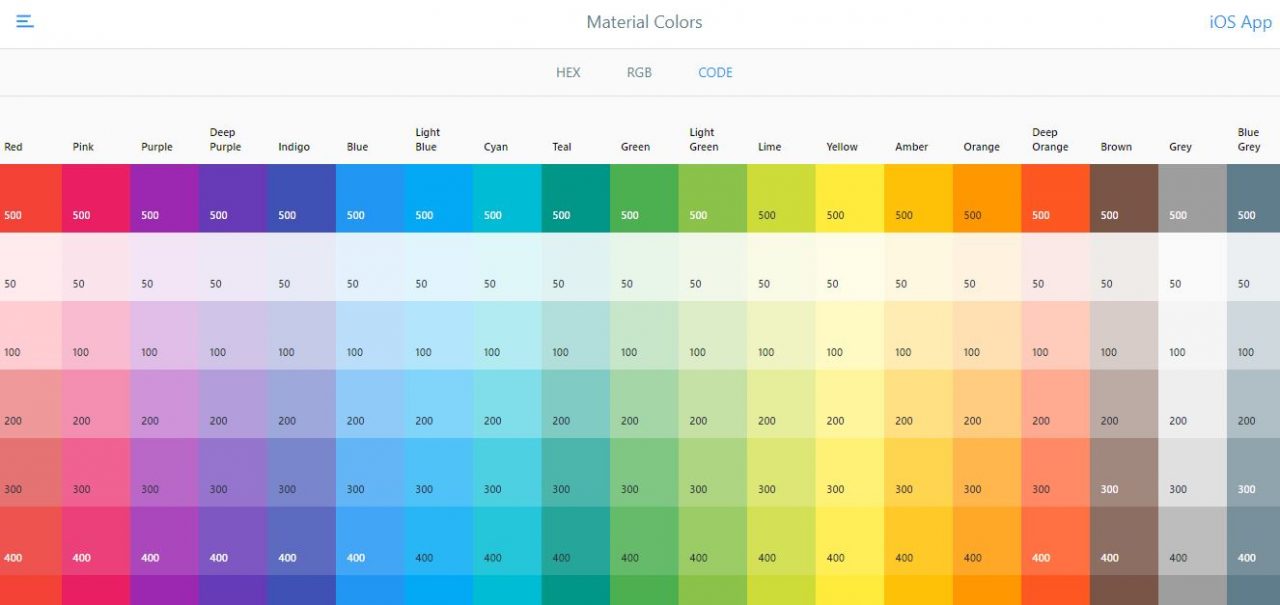 Material Colors – Material Design Color Selection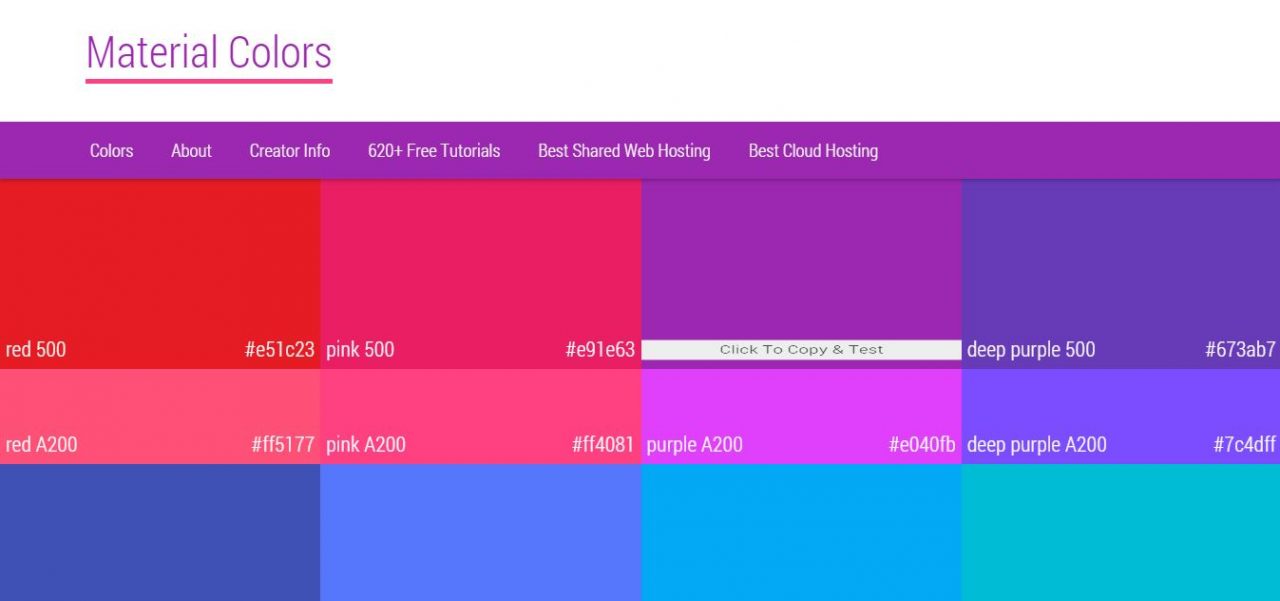 Designskilz – Material Design Colors

Material UI – Material Design Colors, Color Palette

Material Design Inspired Color Picker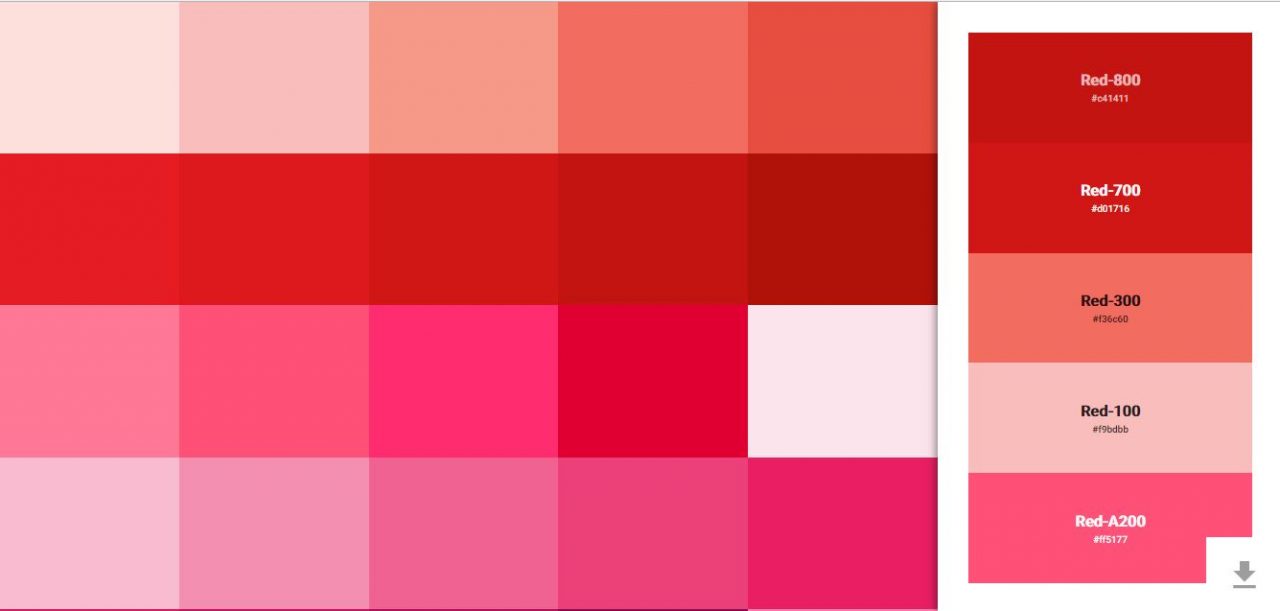 Mbitson – Material Design Theme & Palette Color Generator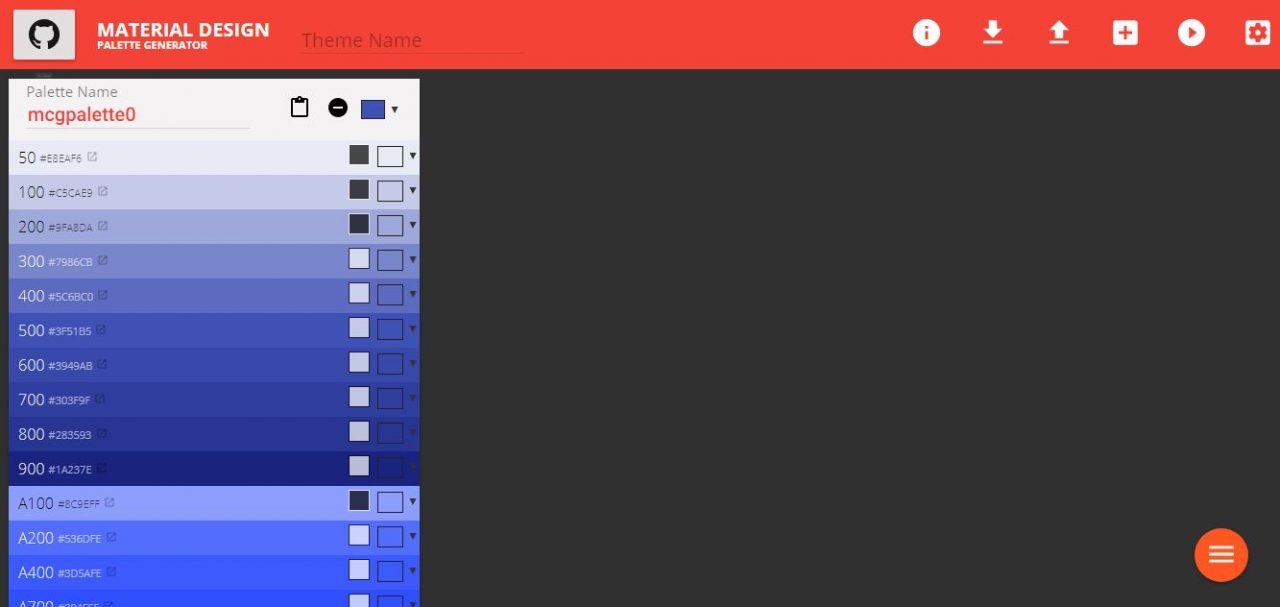 Material UI Colors – Color Palette for Material Design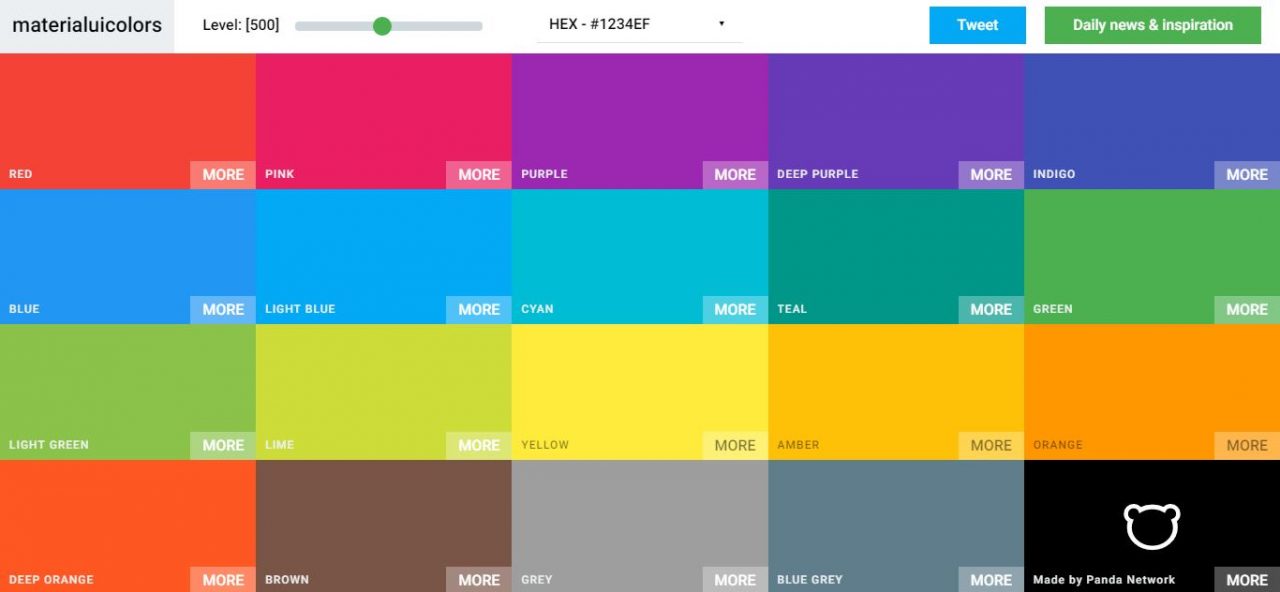 Color Tool – Material Design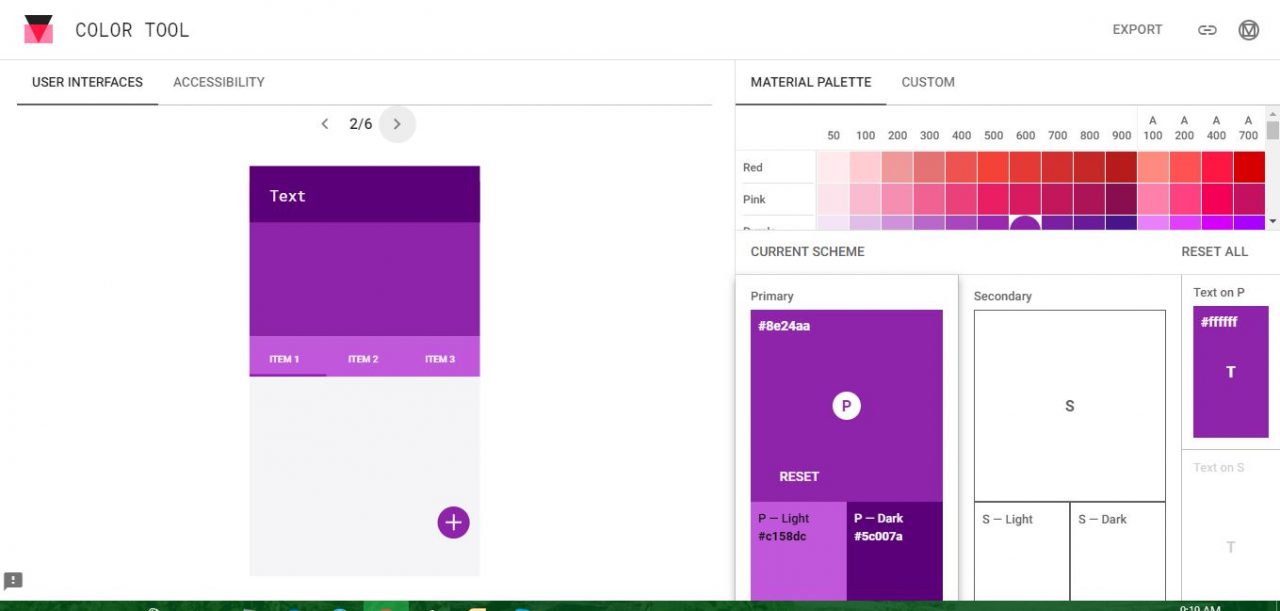 Hence, you might want to use one of the above-listed color palette generators for your website to prevent it from any kind of color disaster. It will definitely end your frustration regarding the decision you need to make while choosing the right color combination for your website.