To consider a website as a success it must contain a great User Interface. One of the most important aspects of UI is color as it is the most crucial element of great web design. Using the wrong colour combination on your website makes it trash. Moreover, choosing the right color palette that matches your requirements is a tough job because of its combinations available in indefinite numbers. The ultimate solution to the problem is the use of the best Material Design Color Palette Generating Tools.
Material design is a Google-developed visual design pattern created for a great designing of a user interface. It is growing in popularity rapidly. In fact, their use can be seen in most Android apps these days.
It is very convenient in terms of its learnability and usability as well. The color palette and shades range contained by material design are very vast.
Best Material Design Color Palette Generating Tools For Web And Mobile Designer
It is crucial to choose the right color palette which directly affects the whole website.
Related Posts:
Therefore, we present you 2020's top best material design color palette generator tool that will assist you in generating amazing color combos and are absolutely free of cost.
1. Material Palette: Material Design Color Palette Generator
The use of bold, dynamic colors is one of the greatest things you will notice in material design. In this material palette, you have an opportunity to choose the colors combination whichever suits your applications.
Before you enter into the designing module this allows you to choose your favorite color first to check-in.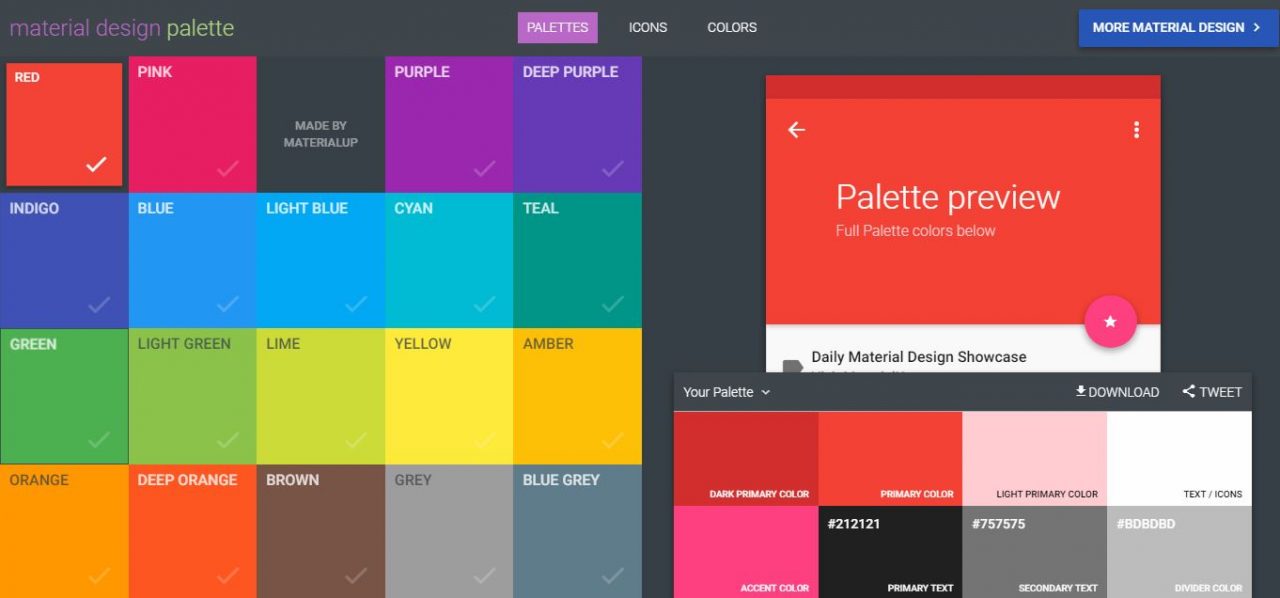 A live preview of the color palette produced will be displayed and a range of ways to download it. If you need to create color palettes for material design then you are here in the right place.
Just go through this source and make your webpages more captivating by choosing the best colors that fit on your screen.
2. Random Material Generator
Well, the making of webpages with a pleasant view will more catchy in every designer's eye. Would you like to let destiny decide what your palette of colors should be?
Use this tool to select colors of your material design randomly. Hence, this generator will add some advantages to your pages.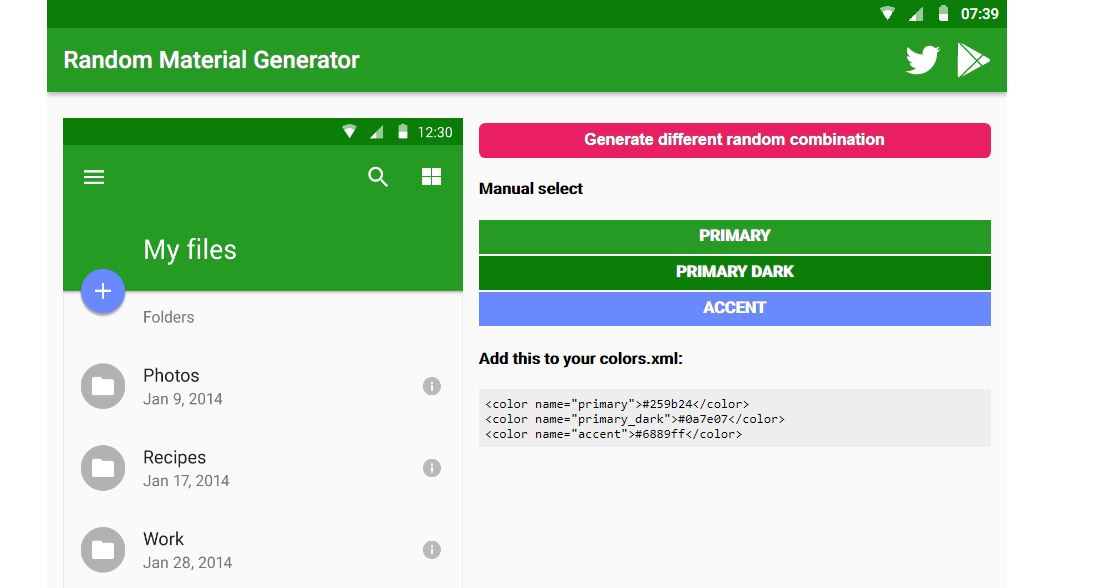 3. Material Mixer
This is a nice "cheat sheet" showing all the colors of material design in one section. Colors are loved by everyone. Colors are one of every design and artwork's most important elements.
We work with colors every day as designers. But finding the best fitting color palette for a website, application, or another product is not an easy task.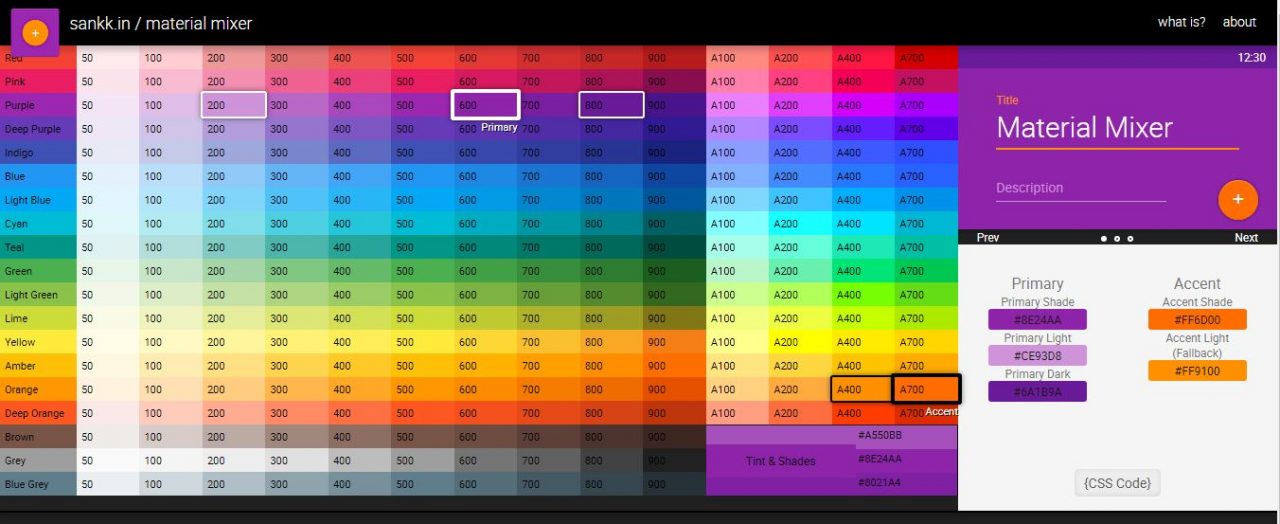 Moreover, If you don't have an enormous color theory understanding, this is likely the best option. To preview and generate your color palette, click a primary color and accent color.
4. Material Design Colors
color palettes are collections produced by human designers or algorithms. This is another easy instrument to visualize the colors of material design.
It demonstrates side by side the main colors. Clicking on a "color bar" indicates all related color swatches.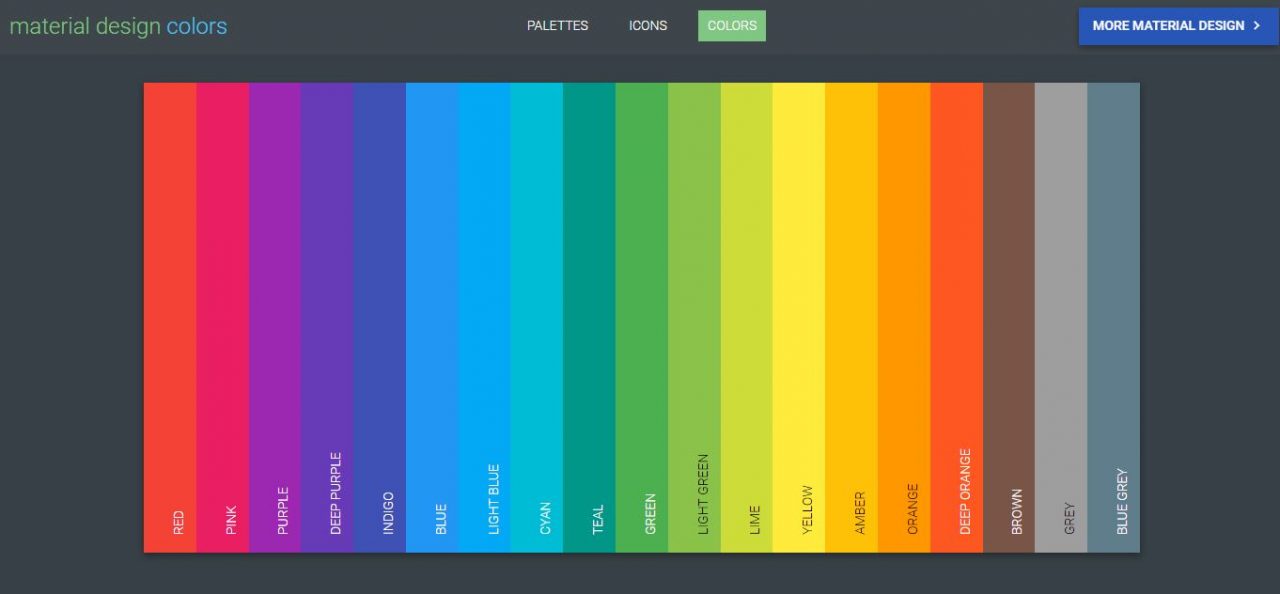 5. Flat UI Colors – Material UI
The primary benefit is that the interface is clean This one is a great instrument if you need a flat design palette rapidly. You can use it very easily, just hover the color code and copy it to your projects. With just one click, you can copy the color codes to the clipboard after all you see the results within a seconds.
Isn't it an awesome color picker? yes, I say so. Do it once and make a beautiful website with a beautiful colour combination.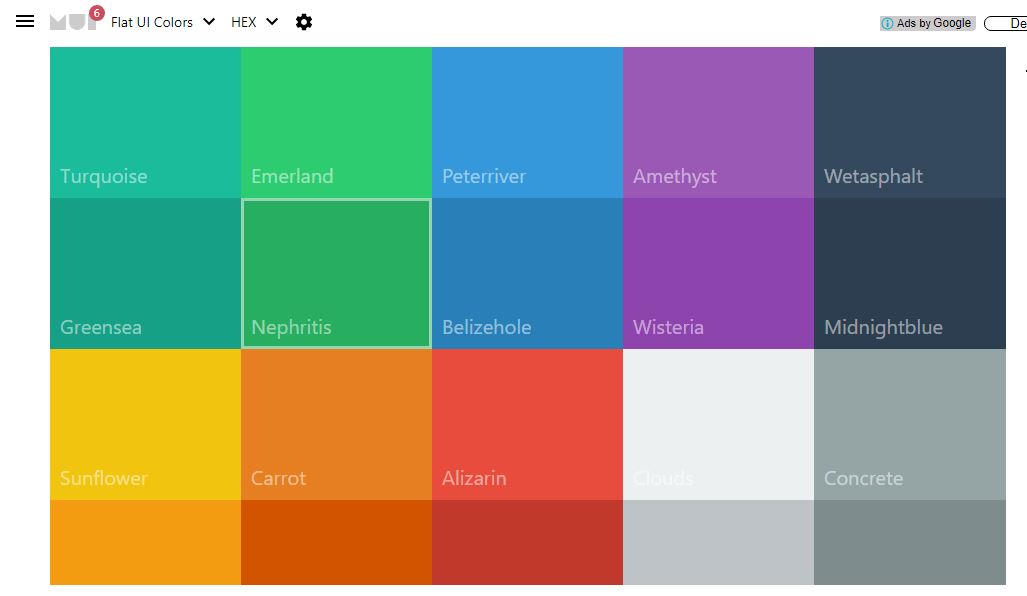 6. Material Colors – CosmicMind
Material colors with the cosmic mind is an incredible color picker you have seen so far. Out of many alternatives, you have chances to pick the color of your own choices pretty cool huh? yes, cosmic mind helps you to build your dream together too.
Moreover, you need to have a nice design eye and various color instruments this can assist you for sure.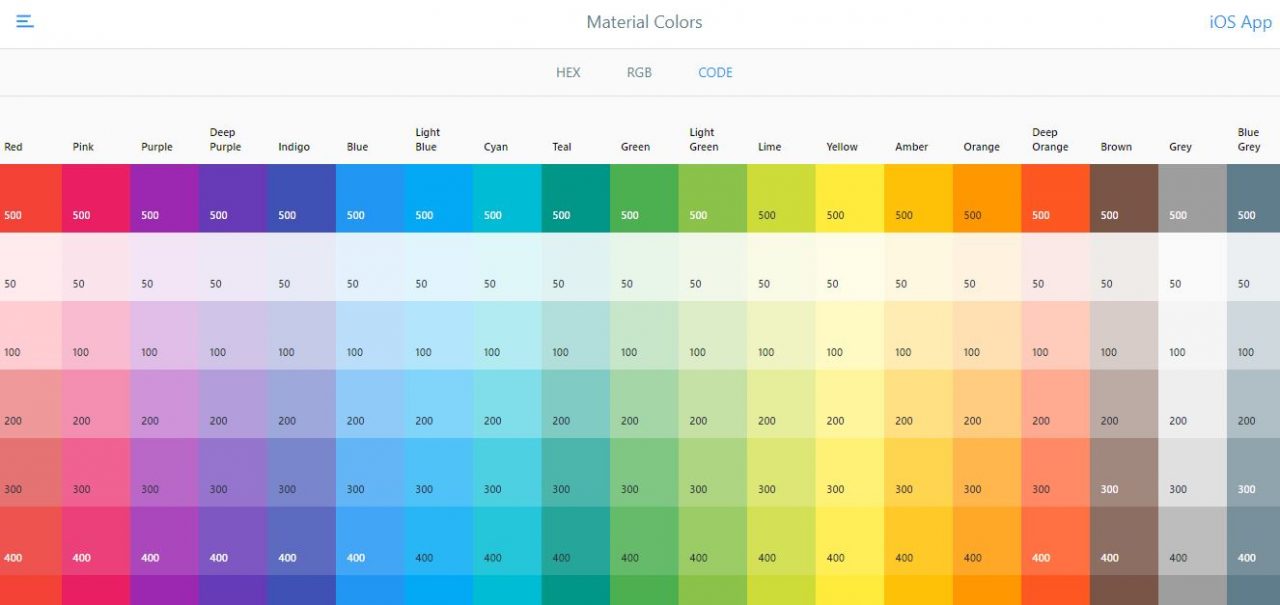 7. Material Colors – Material Design Color Selection
Only the 500 and A200 colors of material design color swatches are displayed in this tool. As material colour combination help you to decide which color you want to use in your projects then using this material design color selection is an amazing performance.
Here you need to copy the color code or select it and you might test for your projects. Also from which you will feel better you get allow to put it on your sites.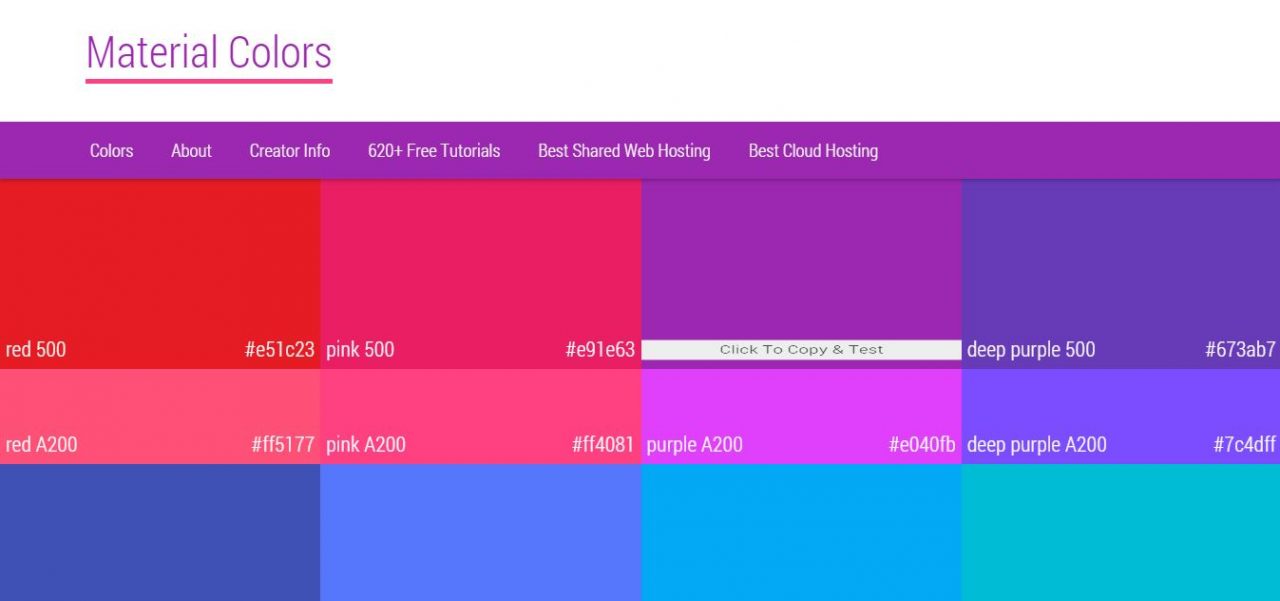 8. Designskilz – Material Design Colors
This easy tool enables you to see all the color swatches in the material design along with their official names.
Moreover, this is a tiny web app that allows you to visualize the colors of material design as well as readily copy the colors in various formats. It's awesome to try this first and design the beautiful color page.

9. Material UI – Material Design Colors, Color Palette
You don't have to be an expert colorist, though. There are also a number of internet instruments that can assist you to create a winning palette of colors.
There are many rules and guidelines to follow if you want to find the perfect color scheme. Here you see a numerous color section from which you will copy the color code through a single click try it once.

10. Material Design Inspired Color Picker
A picker inspired by the design of the material. It can be extremely customized and promotes personalized colors and palettes. Furthermore, If you are interested in developing a custom color palette then using this material design color picker will more worth at all.
Here you can choose the color scheme or you pick the color and you will get to download it.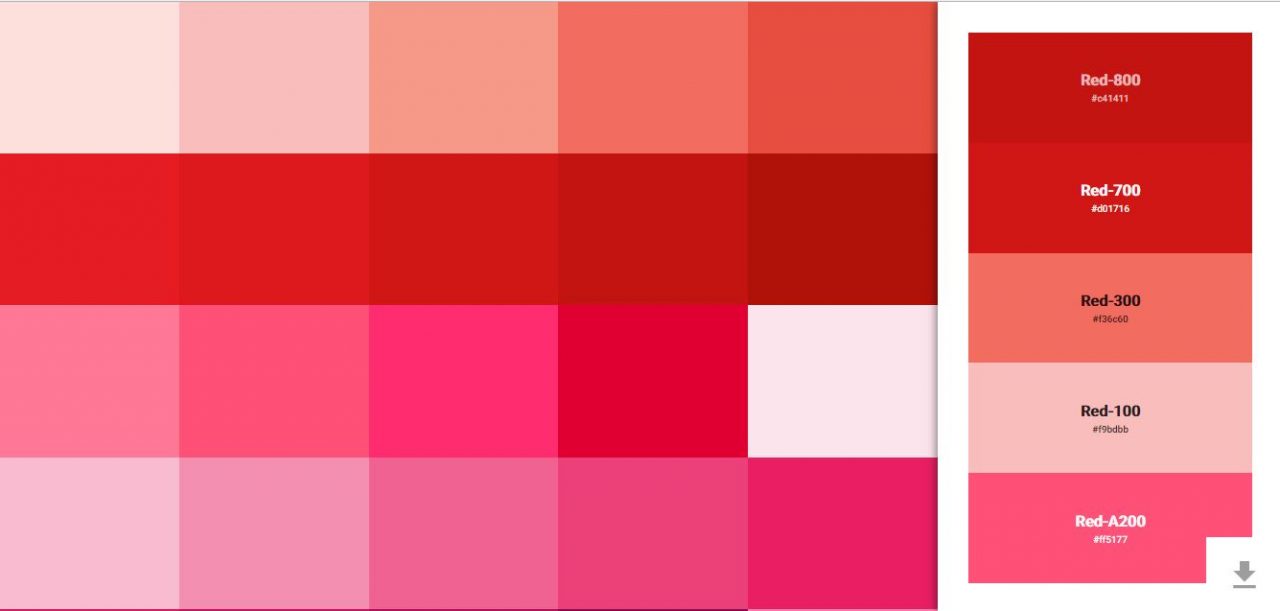 11. Mbitson – Material Design Theme & Palette Color Generator
Generate your own color palette of material design with complete color control. Choose your favorite colors and you can generate and download your Material Design palette.
Because we have admired Google's intro-programmed palettes in their theme. So, you download your theme and check which colors are suitable for you.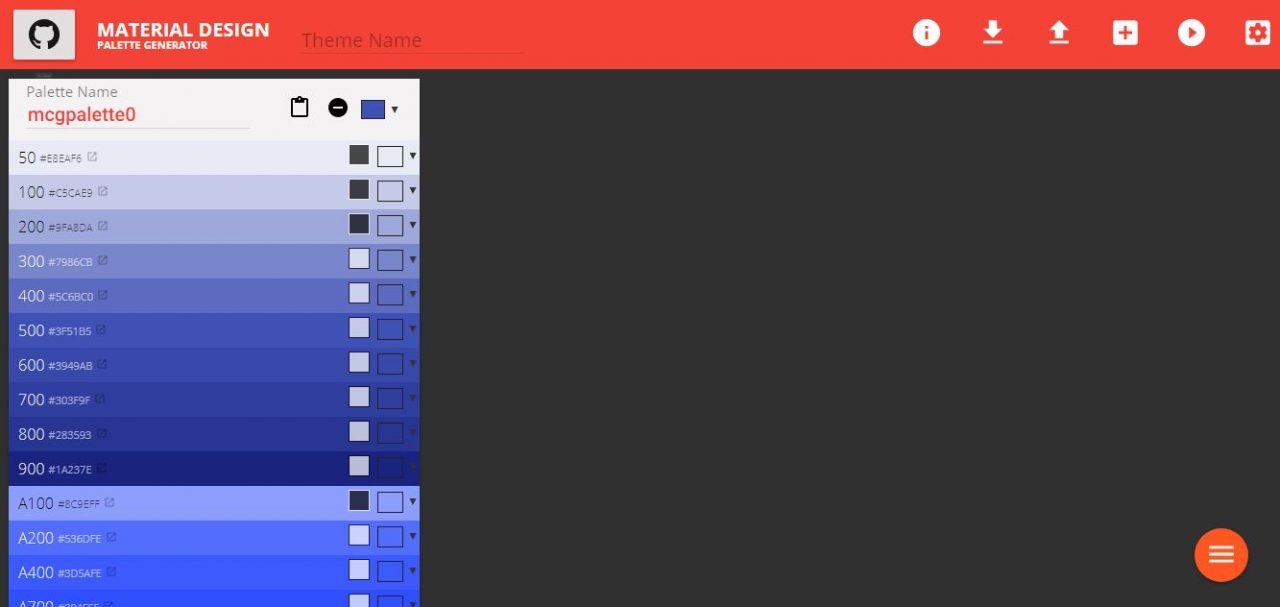 12. Material UI Colors – Color Palette for Material Design
Firstly, you need to specify a color. And if it doesn't have to be one of the formal colors of product design using a color picker dialog like the one you can find in your favorite graphics editor. You can either add your favorites to the palettes or duplicate the color hex / RGB codes.
The generator of the Material Design Palette will then produce color swatches depending on your selected color. Isn't you get your colour combination more worthy.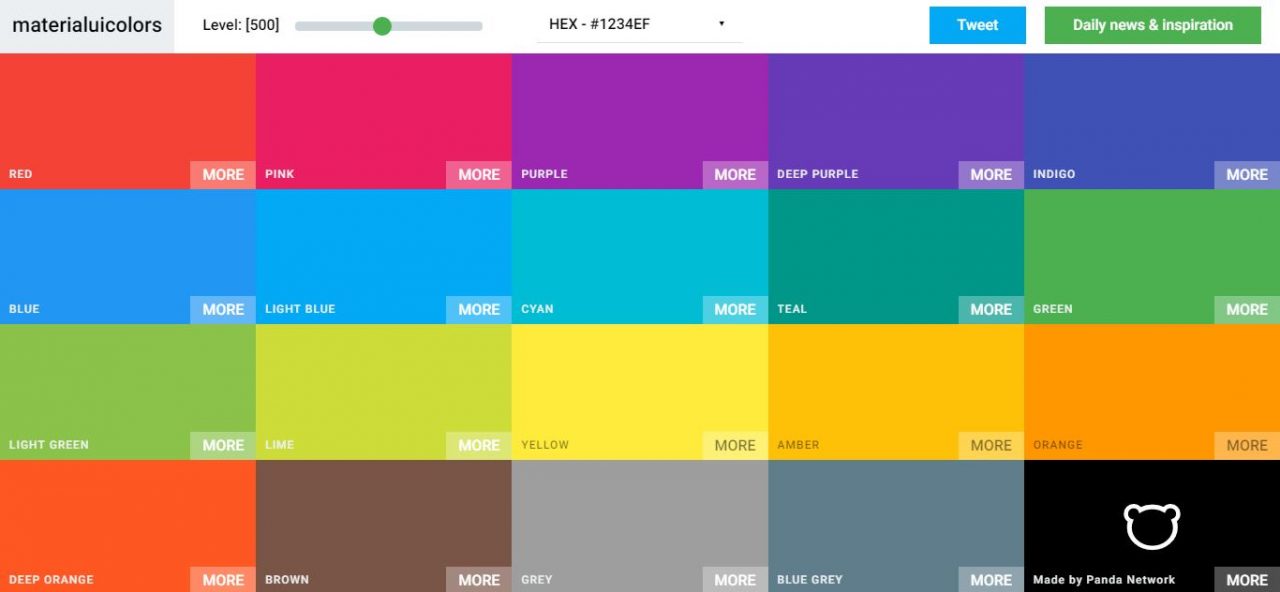 13.Color Tool – Material Design
It's a world of colors. Use this collection of resources from brainstorming. To final design to try out Material Colors and discover the correct palette for your digital project.
Moreover Creating, sharing, and applying color palettes to your webpages and measuring any color's accessibility level. Generate light and dark variations, use the Material Design palette tool.
So, this color palette generator tool is incredible for you try it.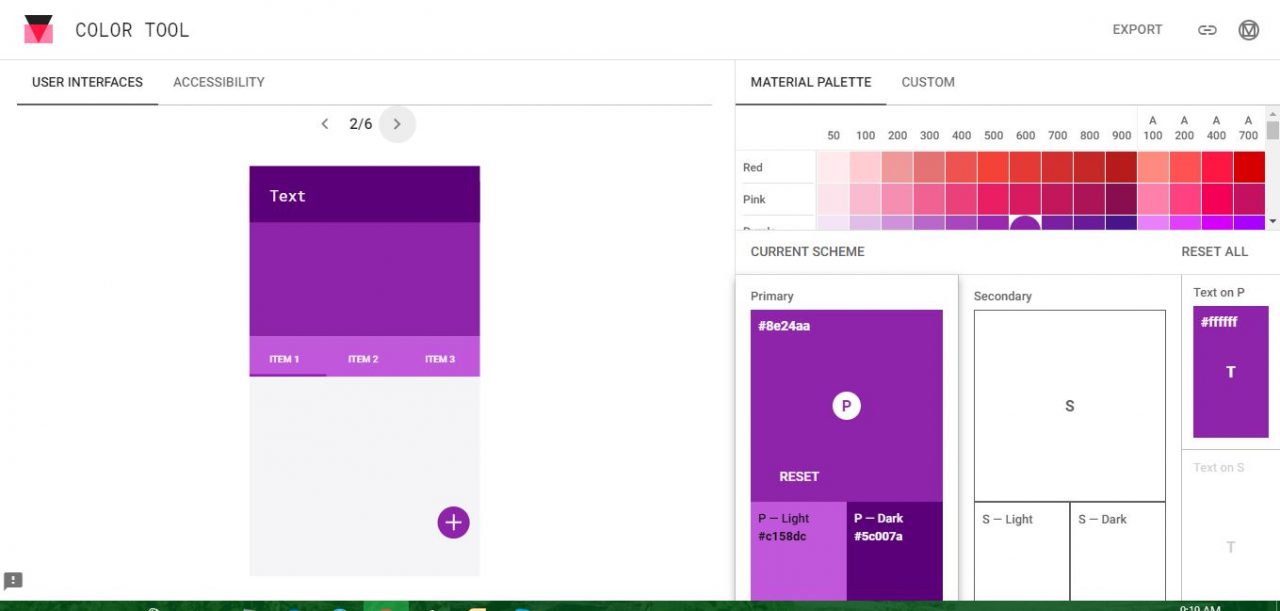 Conclusion
Hence, you might want to use one of the above-listed color palette generators for your website to prevent it from any kind of color disaster. It will definitely end your frustration regarding the decision you need to make while choosing the right colour combination for your website.