If you have been using CSS and looking to explore its functions in multi dimension, LESS is what you are looking for. LESS is the CSS processor built by Alexis Sellier in 2009. It compiles regular CSS syntax and written in java script. Which means LESS is a smarter way to deal with CSS. It allows variables, mixins, functions and operations, making LESS the complete package. This style sheet language was influenced by SASS and uses most recent syntax. That is why learning LESS through best free sites is important for web designers.
This style sheet runs in any of the client-side like IE 6+, Web kit and Firefox or server-side, with Node.js. It differs from other CSS precompilers in having real-time compilation via LessJs by the browser. It allows customizing, managing and reusing the style sheets. You can manipulate things like colors and styles more easily.
Best Place to Learn LESS for Free (LESS Tutorials Online)
Learning LESS does not take a lot of time and effort. Just in few hours you can be able to deal with better aspects of this style sheet. But it is only possible when you fin d the best place to learn. We have explored hundreds of such sites and chosen best for you so that things will be easier for you.
Related
CSS Frameworks For Web Designer
Tutorials Point Less Tutorial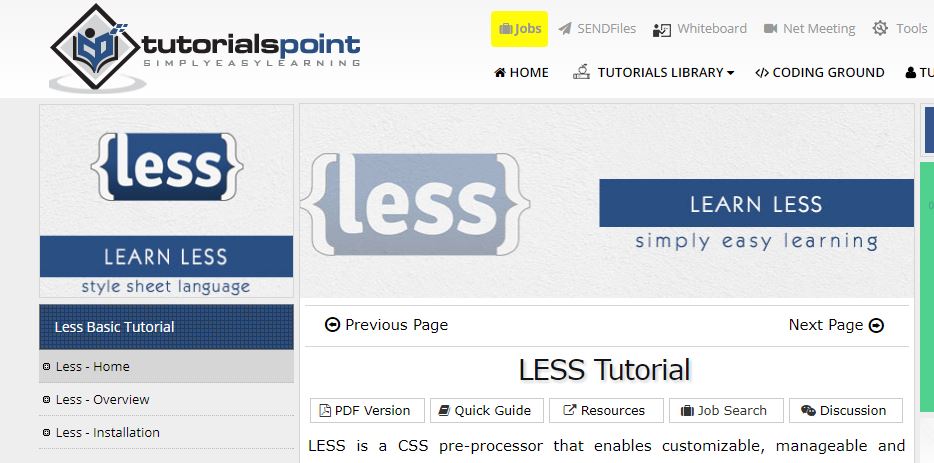 Tutorial point is already widely preferred site for web learning. It not only gives LESS course not just for beginners for also has advance lesson. It is really useful site with huge number of course and pdfs.
Learn LESS Now
LESS CSS Tutorial for Beginners (Video)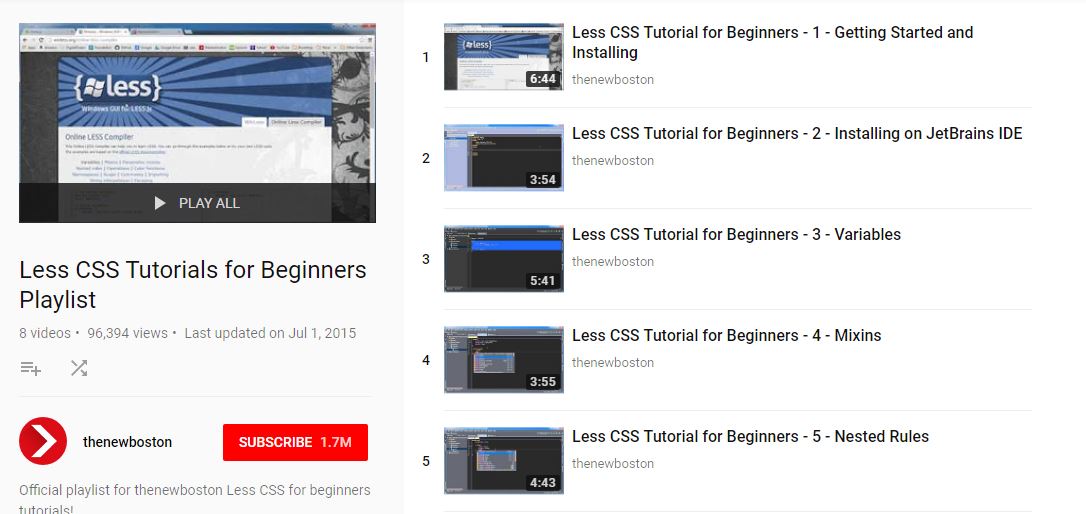 This is free video tutorial of LESS. It has 8 short videos for beginners so that you can learn all basics in lea then a hour. This is widely popular with millions of visitors.
Learn LESS Free
The Beginner's Guide to Learning Less



This is also the free online site which has all the basics of LESS. You can go through the site and learn everything in less than a hour. The best part is that it is frequently updated.
Start Learning Less
LESS – Getting Started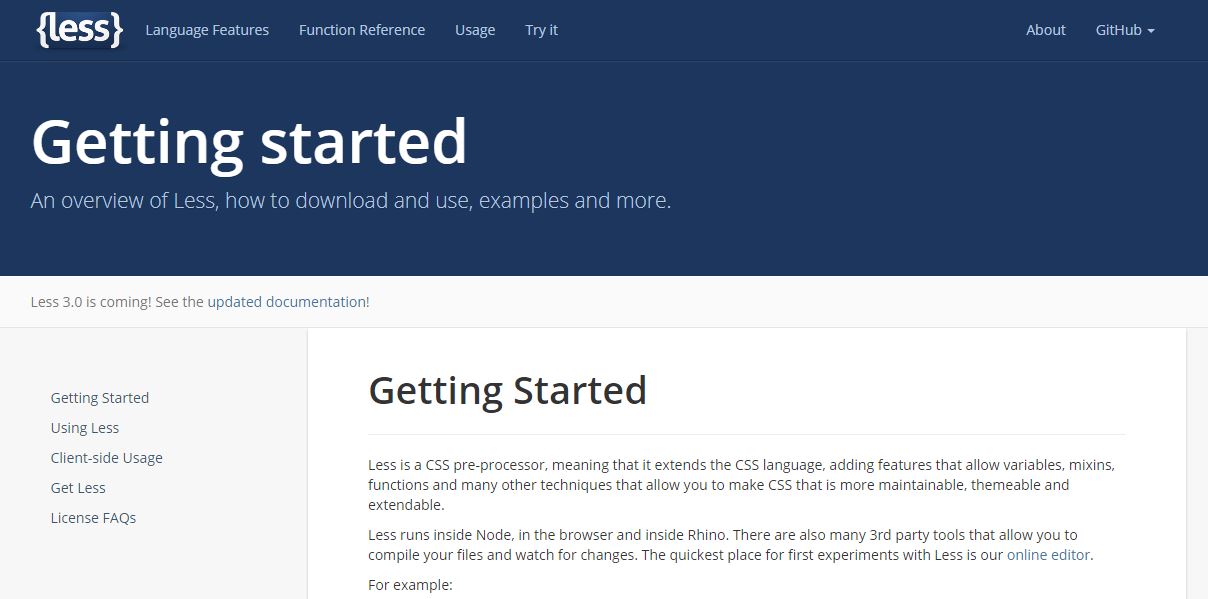 LESS-getting started includes introduction to using less, client-side uses, and get less and many more. It also uses large number of examples making things easier for you.
Getting Started Tutorial
Learn LESS in 10 Minutes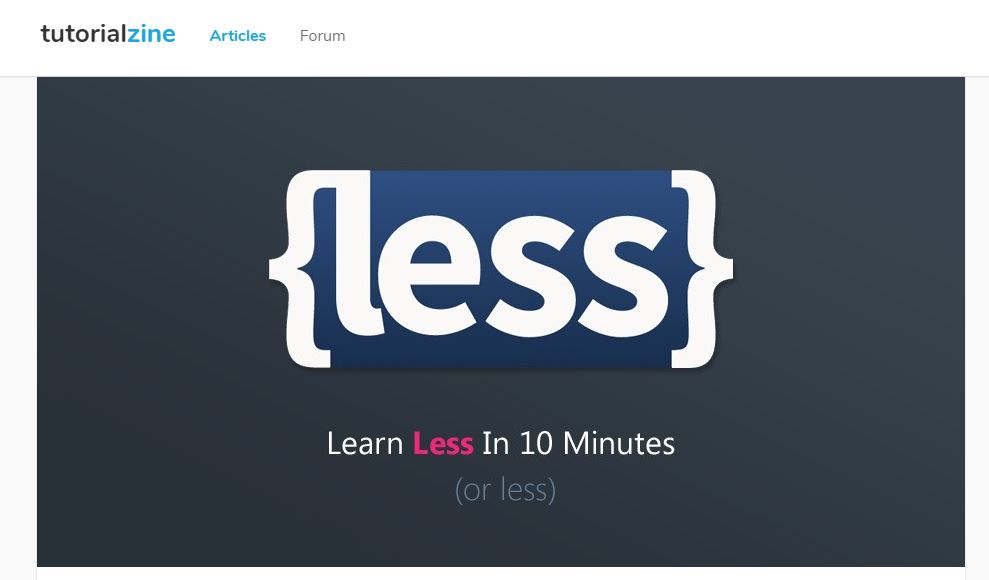 If you are already well know to web coding and is getting out of time, this is the best option. It includes all basic you need about LESS in single page. It was started by Danny Morkov.
Learn in 10 Minutes
Smashing Magazine LESS Tutorial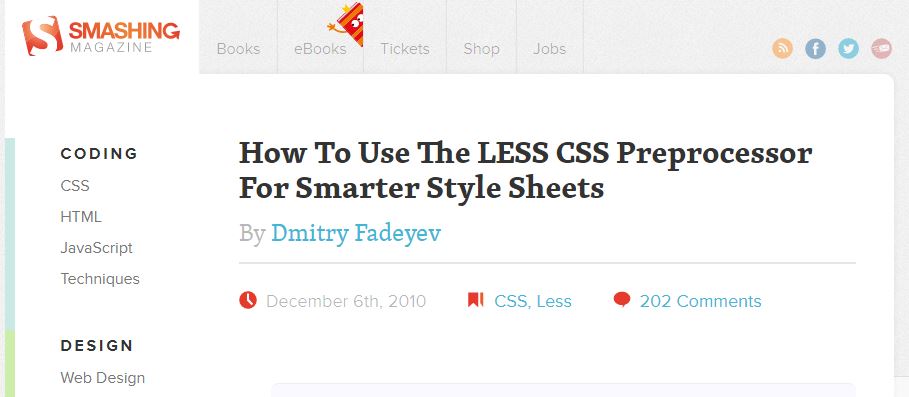 This is also the free tutorial point with LESS. It has introduction part, installation and also few examples. But the course content is less.
Start Now
10 LESS CSS Examples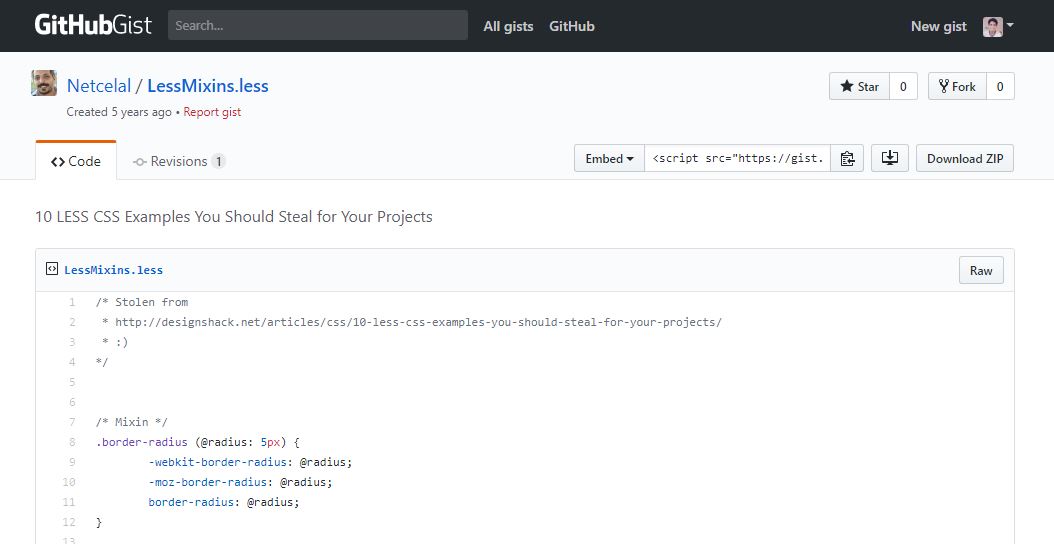 If you are just looking for examples to deal with LESS this is the best site. But for this you already need to have some knowledge of LESS.
Less CSS Examples
Conclusion
The most important part of being successful web designer is getting up dated with recent things going over. And LESS is one of those things. It makes coding easier, efficient and explores the functioning of CSS. That is why weather you are a beginner or professional web designer you must be capable of using LESS. So don't be late in learning these style sheet language Best places to learn LESS is what you need to know before really starting. These 7 sites have lot to offer for you as they are easy to understand with complete course.