With the aim to serve better function with much efficiency, Web Technologies have evolved much forming the standard of their own. The innovation of it has led people to their work provide more speed and efficiency. In this course of innovation, they urge to develop web app introducing web mail, online retail sales, online auction and many more. When you want a single page web application with many data visualization elements, angular JS is the best option. Free responsive AngularJS admin dashboard themes, being maintained by Google is currently being used by thousand of sites. This splash board theme was released in 2010 as front end JS framework to make single page web application. Angular JS admin dashboard themes provide you the opportunity to encounter the challenge in developing single page apps. Simplifying the development and testing of such apps, it provides framework for various components used in rich internet applications.
Free admin dashboard themes, allow you visually depict the working and performance of your enterprises; shows the capacity, functioning and result of your enterprises. Administrator themes bases on angular JS use HTML coding to give quick strong scripting language. Templates for back- end give statistics, table, charts, web control and graphics under same platform. Also gives guiding to make your own admin panel by using pre-built web component.
Best Free Responsive AngularJS Admin Dashboard Themes
Among many admin dashboard themes choosing one is a challenge. Here, we have gathered some great list of JavaScript charting libraries to make things easier for you. So let's get started, below are the list of JS charting libraries which may fit your needs.
Related:
Best Free Bootstrap Admin Templates
PSD Admin Dashboard Template Design
AngularJS Tools for Developers
BlurAdmin – Angular Admin Panel Front-end Framework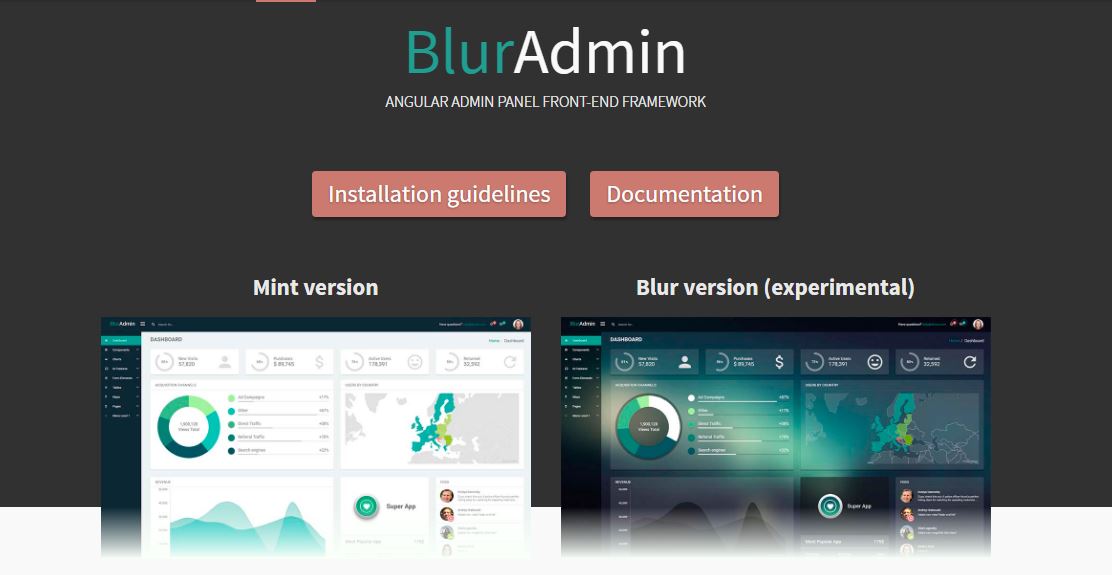 NgAdmin – Angular and Bootstrap Admin Template
PaperAdmin – Flat Admin Dashboard
RDash Angular – Bloat Free, Bootstrap Admin Dashboard
CoreUI Bootstrap Admin Template
Light Bootstrap Dashboard Angular2
Paper Dashboard Angular
Laravel Angular Admin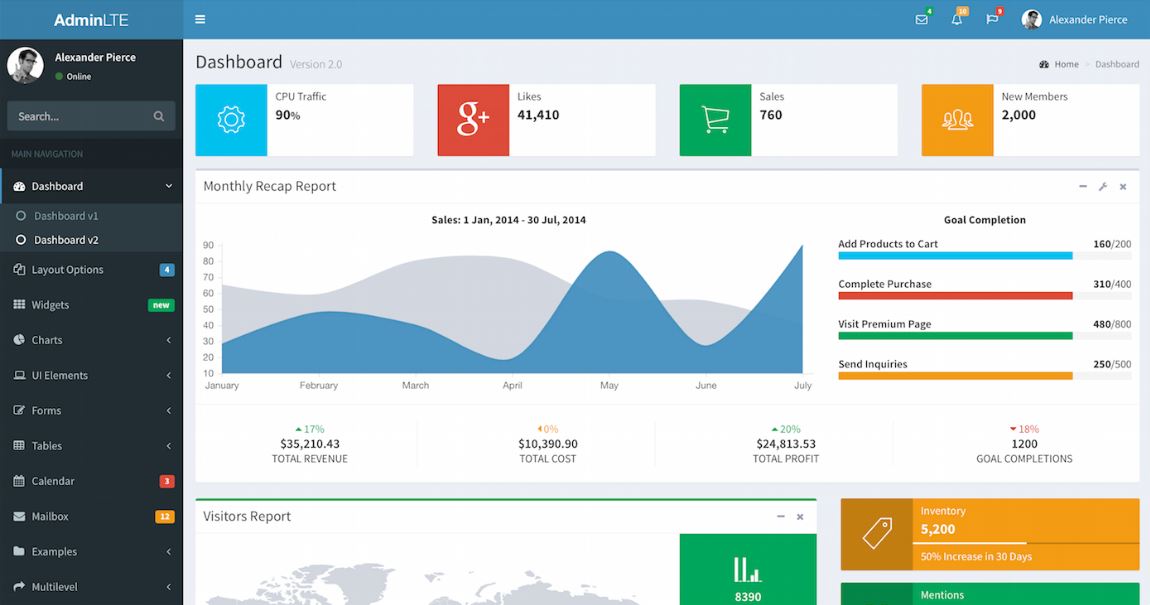 WebAdmin
Angular Bootstrap Dashboard
Free Responsive Angular JS Bootstrap Joli Admin Template
AngularJs MDL Dashboard
Angular Dashboard App
NG Admin AngularJS
Conclusion
Angular JS admin dashboard themes are free, easy to use and interactive proving you large number of charting option. So can largely used on analysis, presentation, marketing and advertisement through analysis. When you could present all your huge database in single page, you get quick link with required population and thus uplift your business. But you must be able to choose beat angular JS admin dashboard themes for yourself.