We often write codes in editor that is available in our system. We use several types of editors in our day-to-day life. Best Cloud IDEs and Online Code Editors are the similar type of editor that we use. But the difference is, we need to write code in those editor, that are online that means we can code from anywhere and run and compile our code from any place. The process is similar to the offline code editor and the result here is same as that of offline editor.
The simple steps to follow are visit the online coding website, sign up using email id and password and then start coding, save it in our own personal drive and use it anywhere and anytime from other device too. This also provides the security since no one can access our drive unless the email id and password matches.
Best Cloud IDEs And Online Code Editors 2022
Similarly, cloud simply refers to the space. We must save those codes in some location. That location is the cloud. That means, we must save those codes in space that is cloud. When we save that code in the cloud, we can simply access it from anywhere and at anytime. This is the basic definition of cloud and Code Editors (Cloud IDEs).
Related
Learn Python Programming Language
Codeanywhere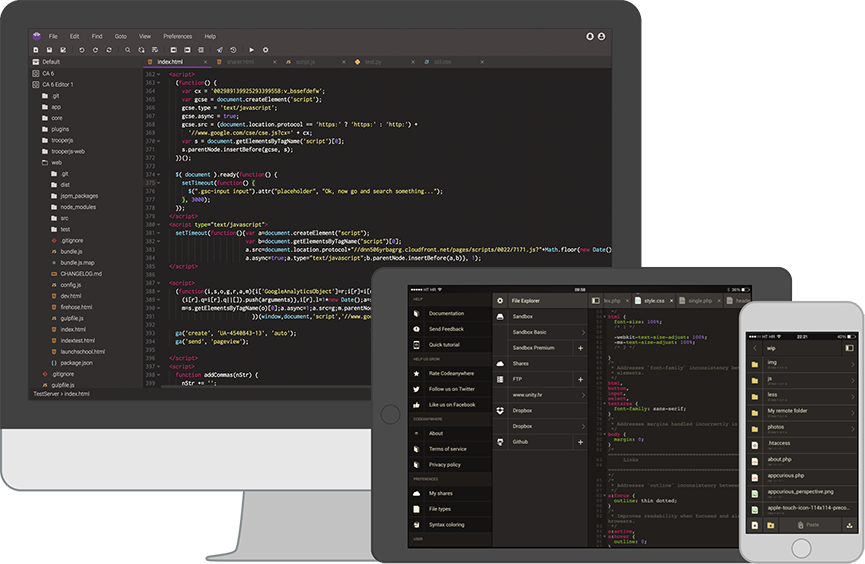 It is a simple, robust and flexible type of online code editors where we can code a program sitting at any place of the world. We just want internet connection and we are all set to write a program. We can edit the code from different servers, Google Drive and many other places. It supports programming languages like Javascript, PHP, HTML and 72 other languages.
Visit Website
Cloud9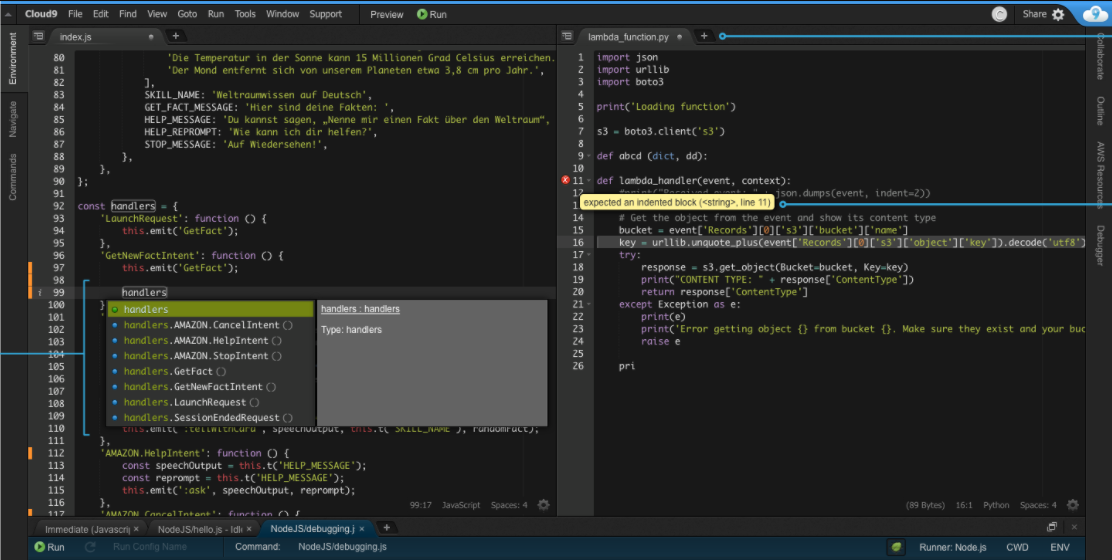 Cloud9 is the cloud based editor which we can use anywhere that can be home, office, team or a cafeteria where we have access to internet connection. This lets us write and edit a code and we can run and debug it in real time. It consists of essential tools for writing a program. This online code editor the languages like Javascript, PHP, Python and many more.
Code Online
Koding
It works in similar way that other does. We can start a free trial for coding as well as we can choose the price to use it. We can have a look towards our project by analyzing its progress from the cloud. Similarly, we can share the project with our team members or the colleagues working along with us in the same project. It provides us the same service that other editor does.
Visit Website
Code Tasty
Code Tasty is powerful Cloud IDEs in the cloud. It does not need any setup since it is an online editor and the speed of it is praise worthy. It supports 40+ languages and can support up to 100 thousand lines of a code. We simply have to sign up to use this editor and once we enter our valid email id and password, we are all set to use it from anywhere and at anytime. It provides us smooth experience of coding.
Start Codding Online
Eclipse Che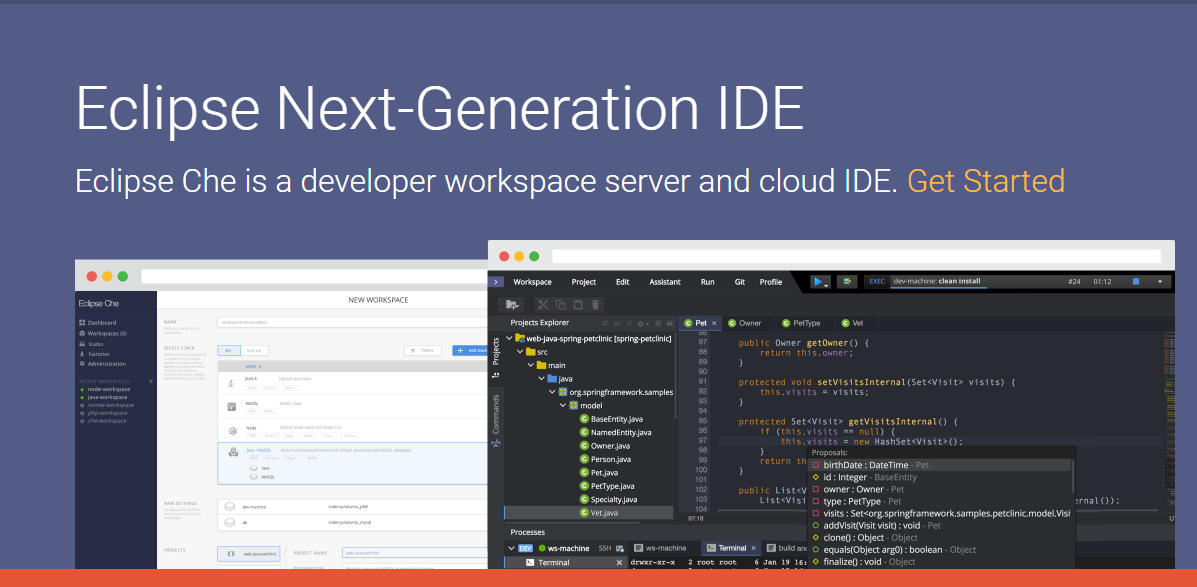 It contains SaaS that is free and we can use it from any place where internet access is available. Similarly, we can also download it from its website and can run it in our system. All the features are same in both. Only the difference among two is that we cannot run one in the absence of internet but can run the other one.
Visit Website
ShiftEdit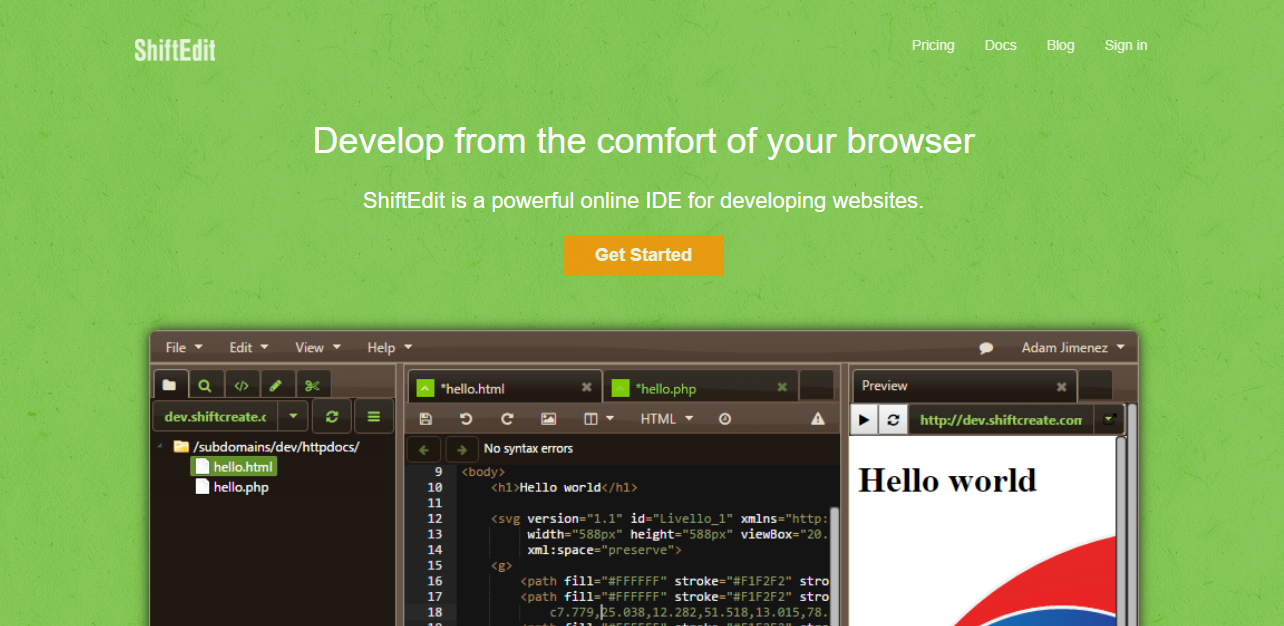 We generally develop websites from this IDE. We can access all of our projects at a place and at a glance from this editor. Can also connect to localhost from this editor and connection to Google Drive is also possible. It has its many features like Faster Coding, Terminal, Previewing output, revision of history and many more. It is also both paid as well as free to use.
Code Online
Repl.it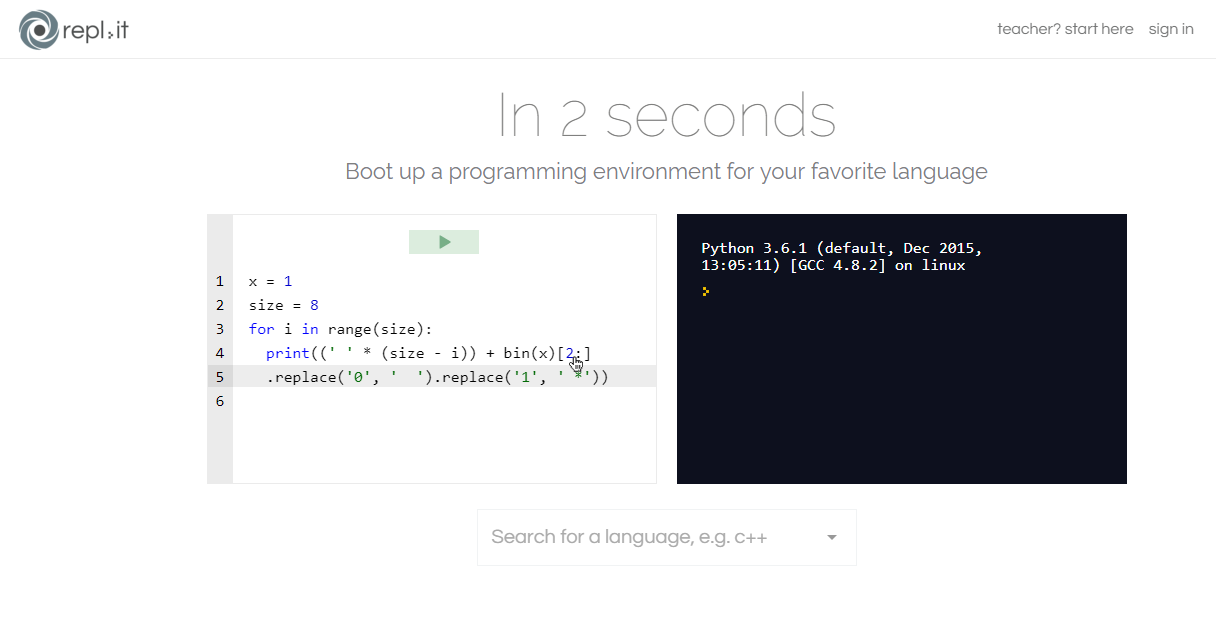 It supports languages like Python, Ruby, Javascript, HTML/CSS, C# and many more. A secure connection is done in the cloud that provides a security to the files in the cloud. It works on every devise that supports web browser. And beyond these features, we can also share our code to all the peoples that are the members of the cloud that makes it very easy to give and take reference.
Website
ICEcoder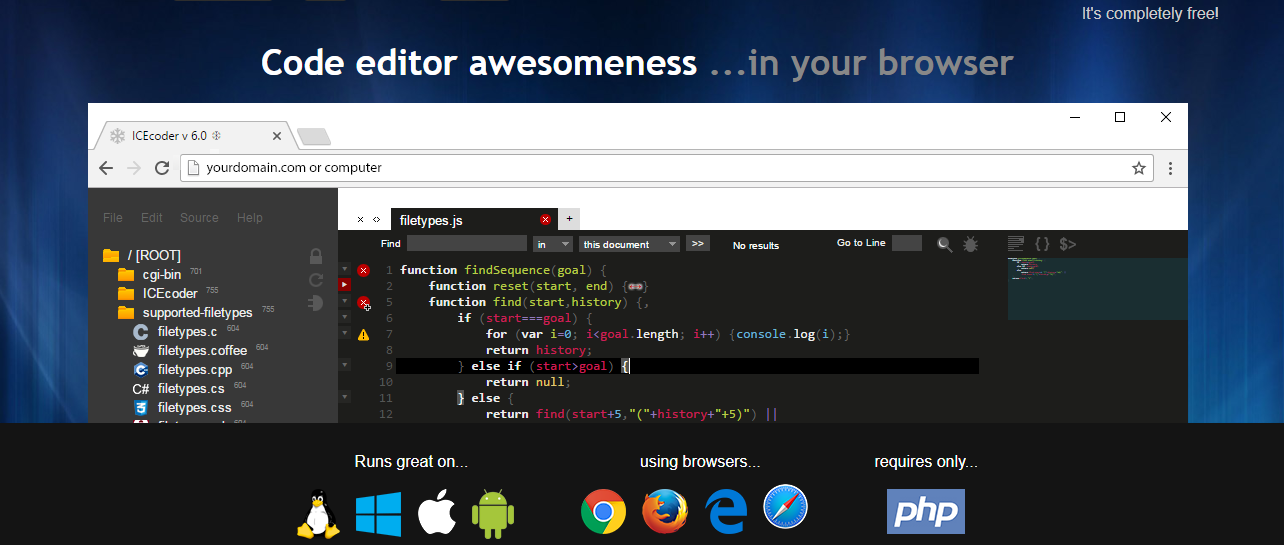 It runs in all the OS s like windows, Android and iOS. All the browsers with latest version also support its contents. It also supports multiple languages like PHP, Javascript, HTML/CSS and many more. The features of it like highlighting the codes, file manager like desktop, bracket matching and many more makes it different from other online code editor. We can also download it to our system.
Website
Codenvy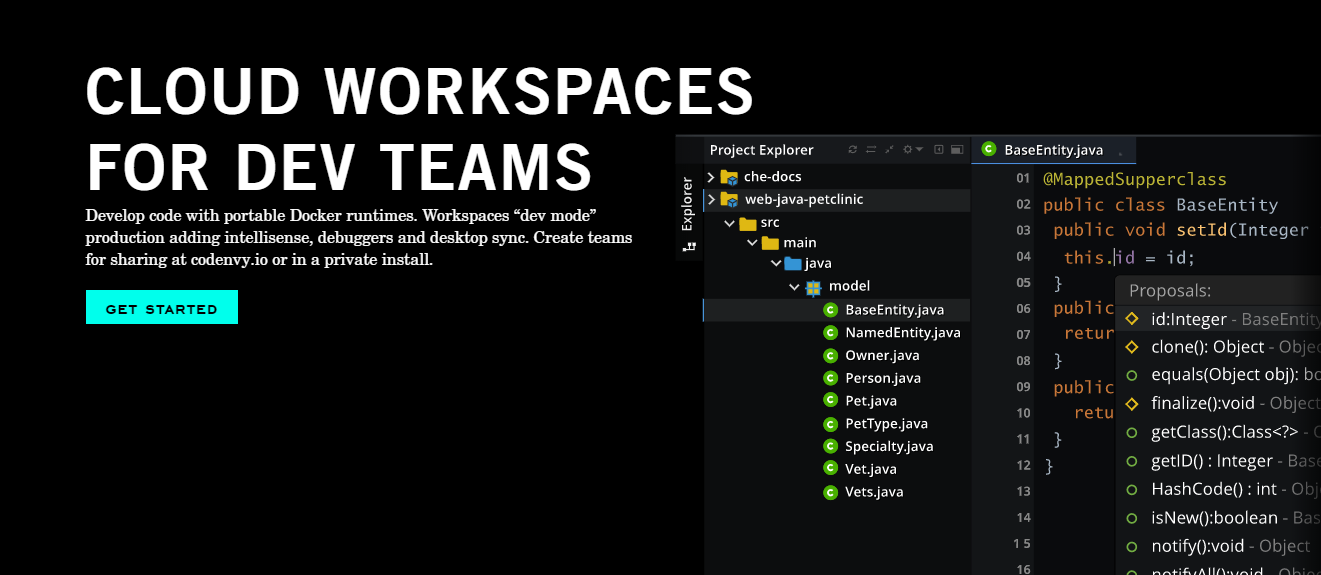 We can use this in the cloud as well as we can download it and use it behind our firewall. Overall service is the same as that of other. We simply have to login and start using it. We can get up to 3GB of memory for free and for more memory, we have to pay to them. In this way, we can get more memory to save our documents.
Code Online
SourceLiar

It provides a separate type of service to students. We do not have to install the file and download unnecessary libraries to run them. We can start working on many languages instantly in no time. For other people than student also, the service is same but there is a separate service to the students and they have focused on student with different subject matter.
Website
Conclusion
Here we discussed many of the online code editors (Cloud IDEs) that have their own features. The main necessity for all the code editors are internet, as they are all online editors and therefore, internet is the compulsory thing that is required.
Using cloud also makes us very much easier to save our documents and access them from any place but the same thing that we must have internet connection. Our files and documents are safe in the cloud and we do not need to worry about their unauthorized use until and unless we have its password and email id.