Using jQuery slider has been the most popular trend in the field of web nowadays. The fact that such plug-in helps to display out input in the well organized manner in a very effective and in fact attractive way is well privileged. We can display large volumes of dates, videos images and many moor in our website. In making responsive design of website, we should integrate text and images. So, in the course of doing this we use the most popular jQuery light sliders. Simple jQuery slider has the most advance and attractive features and most function one. It has facility of infinity looping and adapts to any devices with horizontal and vertical modes too. Thus allows having simple, stunning powerful slides for your contact.
There are various pros of using jQuery carousal plug-in. This have modular compatibility based portfolio loading libraries and high compatibility. We can control the list of items in horizontal and vertical orders, we can have flexible sliders with higher accessibility.
Lightweight Simple jQuery Slider
As jQuery plug-in being fully responsive and highly customize with lot of filters and more, it has been most popular nowadays. We have loads of such plug-in. Many of those are easy to access affordable. And it is best to collect such amazing ones. Here are the lists of best.
Related
Face Detection JavaScript Libraries
JavaScript Libraries For Front-End Development
Best JavaScript Form Libraries
Creative and Beautiful Bootstrap Sliders
jQuery Light Slider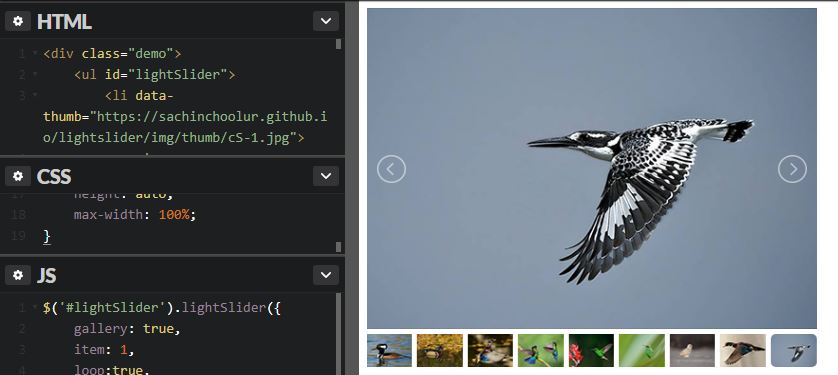 It can fit on any browsers and is flexible offering large quantity of settings. This supports swipe and mouse Drag including keyboard navigation. It also gives slide and fade loop including auto effect. The best thing is you can slide anything image, YouTube, Google maps and so on.
Demo and Code
Rama-the jQuery slider plug-in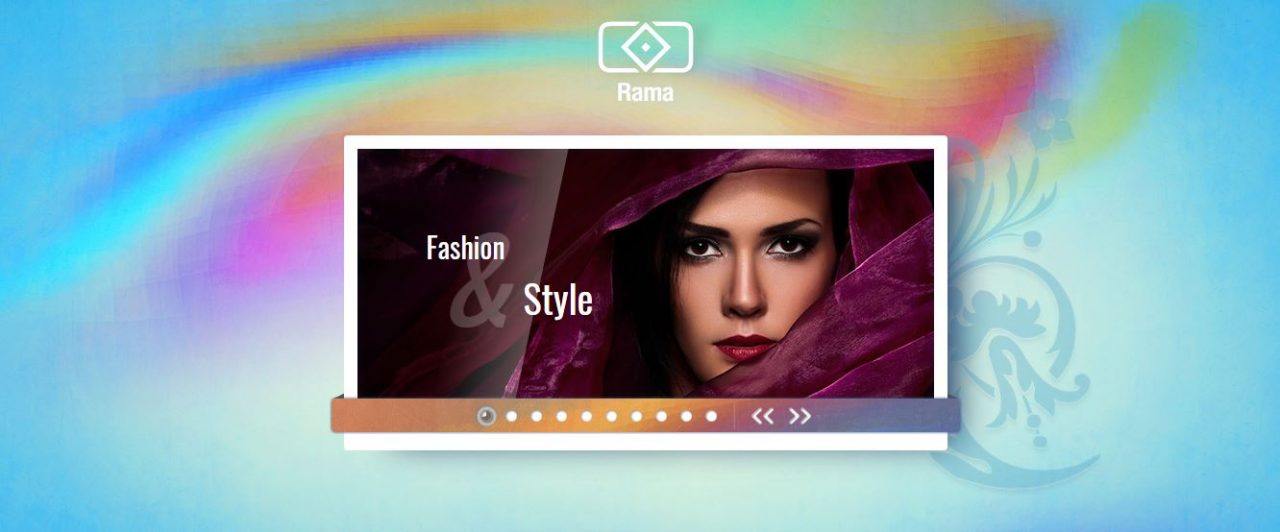 This is one of resent slider when has gain much popularity in recent years. Animates images and text with transitional effects. It offers you more than 20 effects. It is easy to install and actually offers you large number of examples.
Download | Demo
Unslider – Light weight Simple jQuery Slider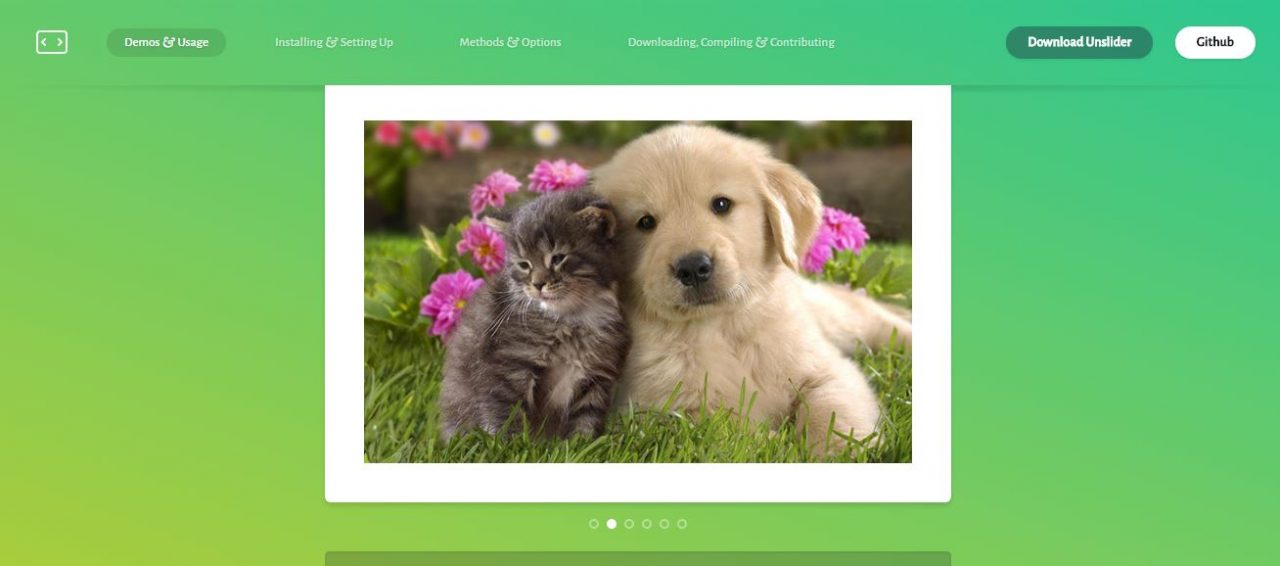 It is simple easy to use jQuery slider that slides contents at it are originally without any fancy effects. It worlds on cross browsers and supports keyboard navigation as well. it is very flexible and comes with a complete package.
Demo and Code | Download
Glide – Responsive Simple jQuery Slider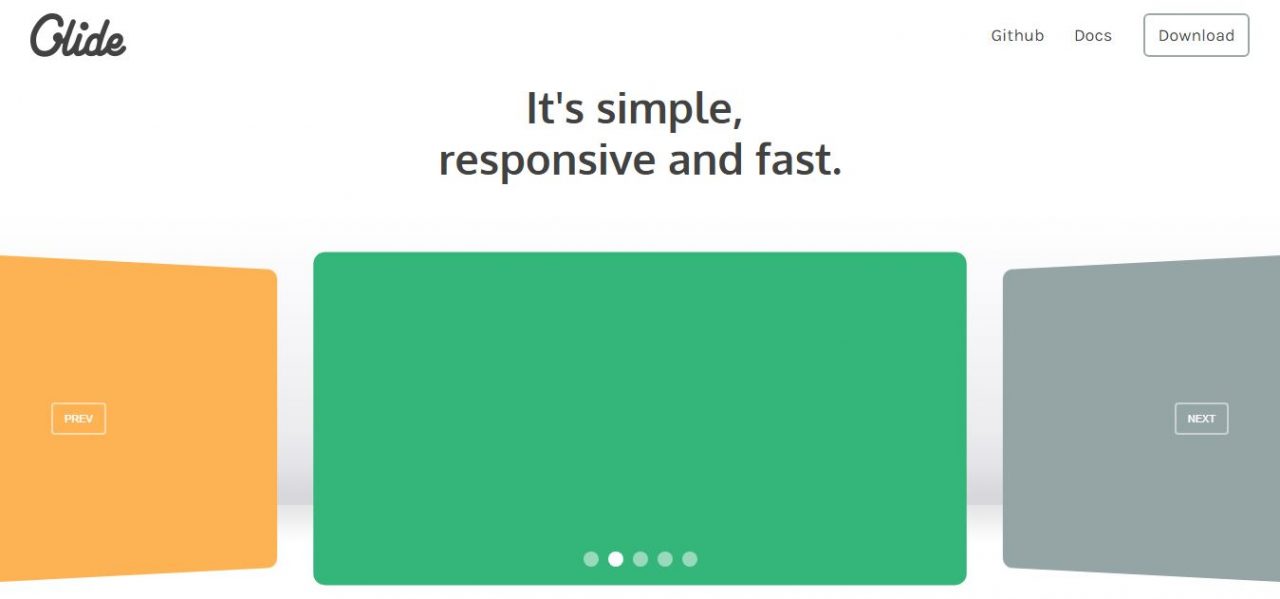 it uses SASS/LESS style for theme designing and easy integration. It is light weighted with only 14KB. it claims to have friendly API, functional HTML attributes and large number of option. Which makes this slider customizable and easy to use?
Demo and Download
WOW Slider Slideshow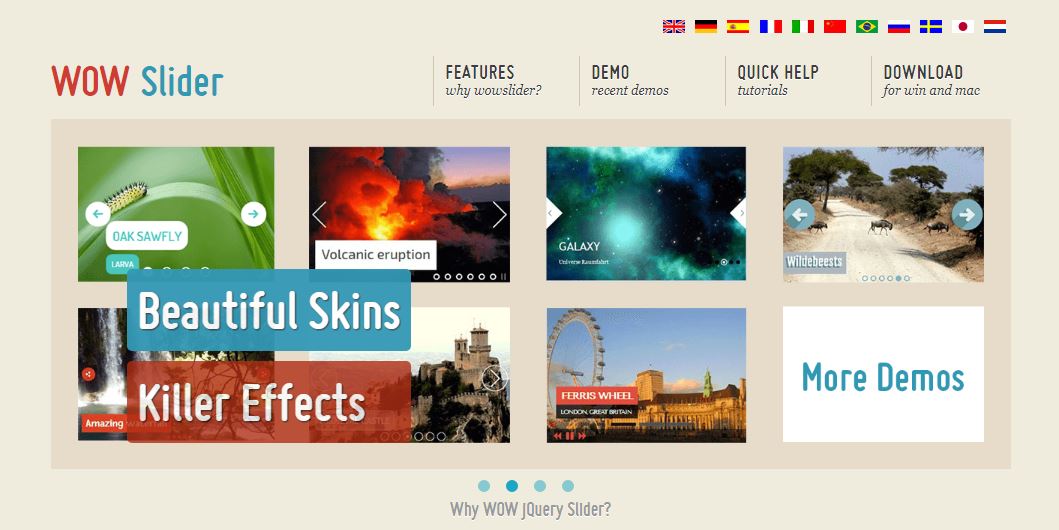 Wow slider has initially a very attractive page. it has easy setup, high performance and nice look including nice feel. It includes touch and swipe navigation, responsive design, live preview, spectular theme page, attractive animations and many more.
Demo and Download
Flex Slider – Responsive Best Slider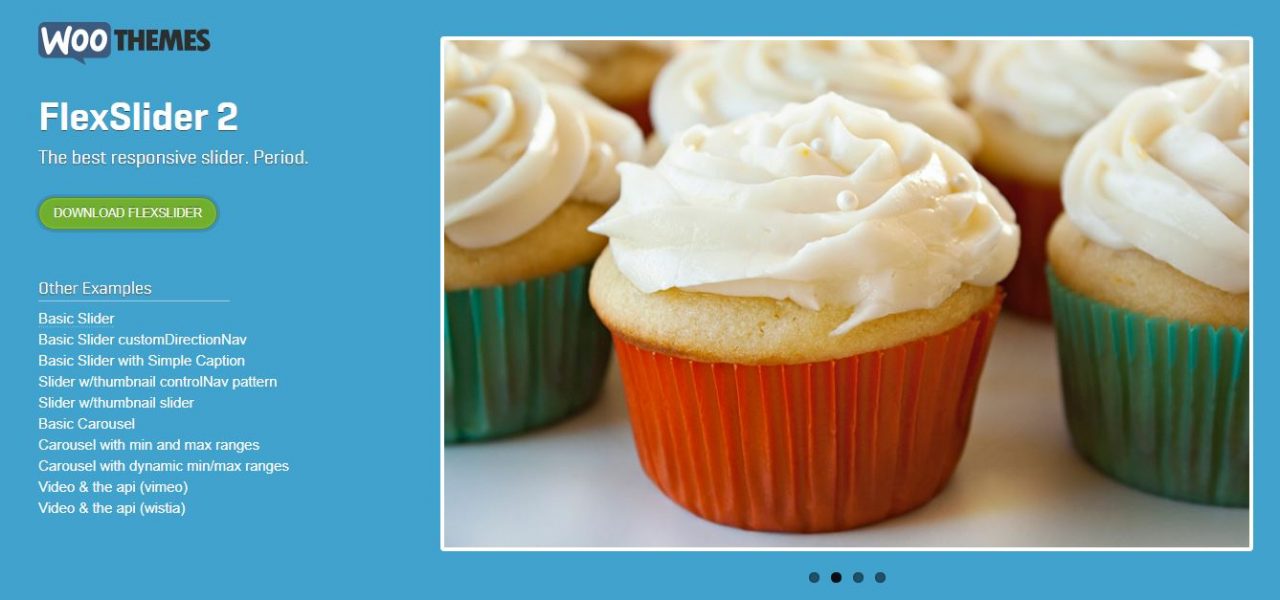 It is clean and beautiful slider which is in ready to use position. It can create simple slide, slide with thumbnail video slider and many more. Carousel with different simple ang dynamic rabges is also available. It actually gives large number of options making it flexible one.
Demo and Download
Simple Slider – Content and Images Slider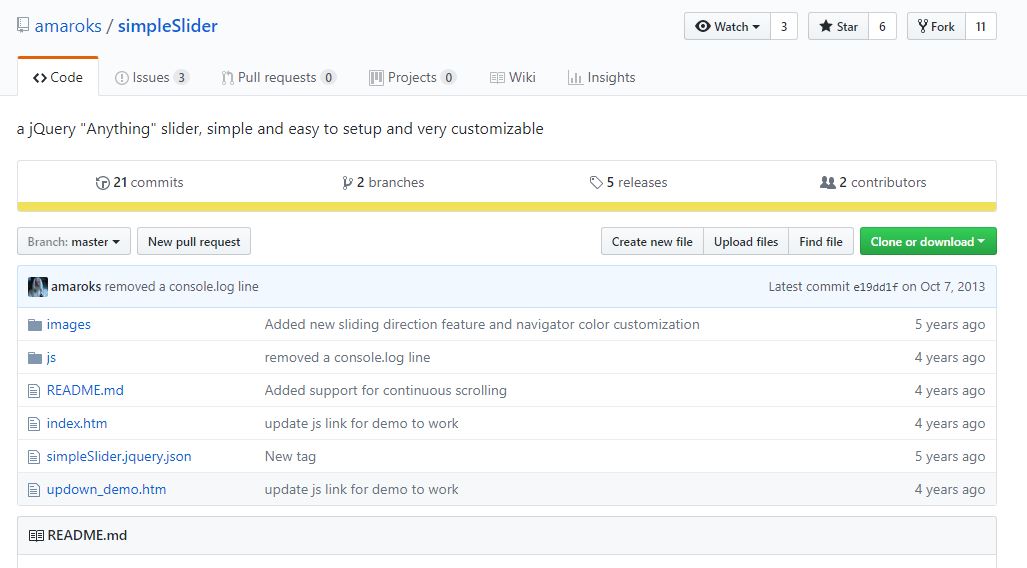 It is the application of gitHub which may be your choice. It occupies the space of 6KB only making it extremely light weighted. You can slide anything like any image, videos, text and HTML. It claims to be faster and having control in speed of sliding.
Download
Conclusion
The first impression of anything is its look. So weather you are a business's man, and professional designer to make things attractive to impress the use is a challenge. Sliding a video, text or an image is just one of way to make things look attractive. Animated slider seems more efficient the normal. While this one part you should consider as a designer there is one more part. Which is using a economic or free slider with light weight is the other aspect. So considering all of your need we have picked up some best simple jQuery light weighted slider plug-in for you.