Whether you are a web designer working in an agency, as a freelancer or entrepreneur, you require a number of useful tools for web designers to accomplish your task. The tools used in web designs keep on changing with the advancement of technology and its standards. As a web designer, you might be expected to perform greater tasks within less time which might appear as a huge pressure in your life. Thus, discovering the right tools to enhance the speed and productivity of you work can make your life better as a designer. So, why not opt for the web designing tools rather than spend hours on writing long codes to make your work done.
Here, we present 12 useful tools for web designers. Some of them are free web design tools while some are paid, but they are totally worth your time and investment. Don't just have a look at them, but also try it out to see how the web page development tools work for you.
Useful Tools for Web Designers an Developer
However, we suggest you to always stay updated as its better replacement might appear in the course of time. Until then, check these out:
Related
Material Design Color Palette Generating Tools
Free Best Fonts For Designers
AngularJS Tools for Developers
Browser Calories – Measure Your Performance Budget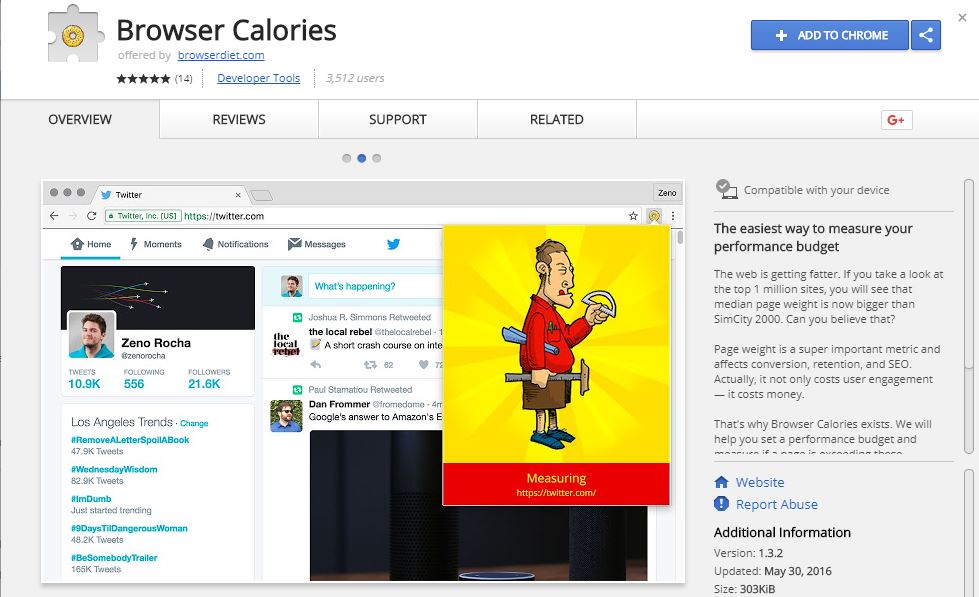 This is the best tools to track the weight of the page. It is a browser extension which appears next to the address. When you click on it, you get the details regarding the weight of the page.
Install Now
Visual Studio Code – Code Editing

Virtual Studio is an open source and free code editor developed by Microsoft. It consists of numerous features that make coding simple and faster.
Download
Firefox Developer Tools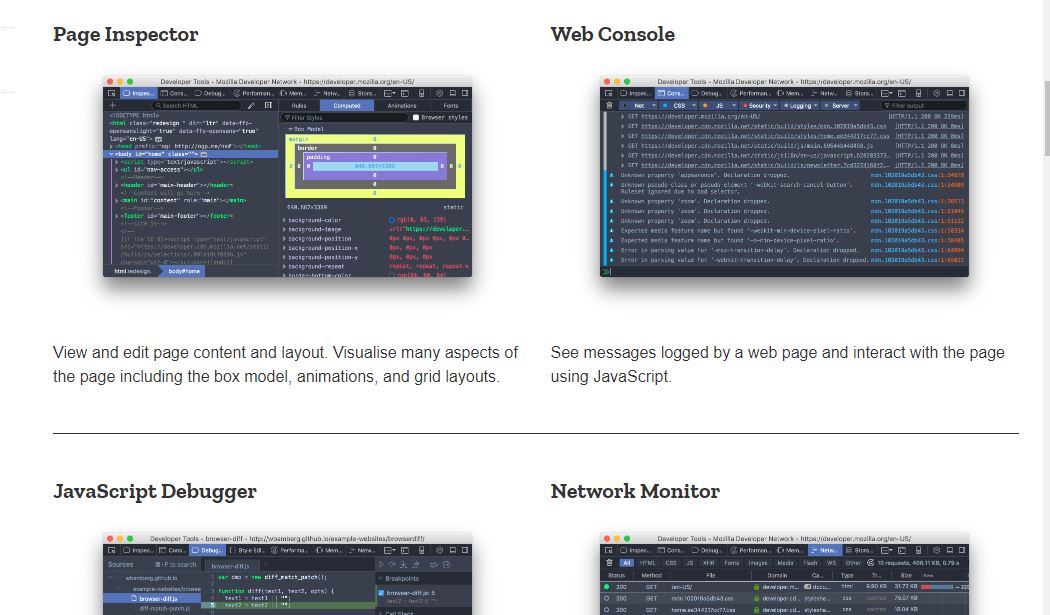 It is an add-on developed by Firefox. With its help, web designers can edit, examine, monitor and even debug HTML, CSS and JavaScript solely in the browser itself. It is highly recommended for anyone working as a web designer.
Visit
Sketch – Digital Design for Mac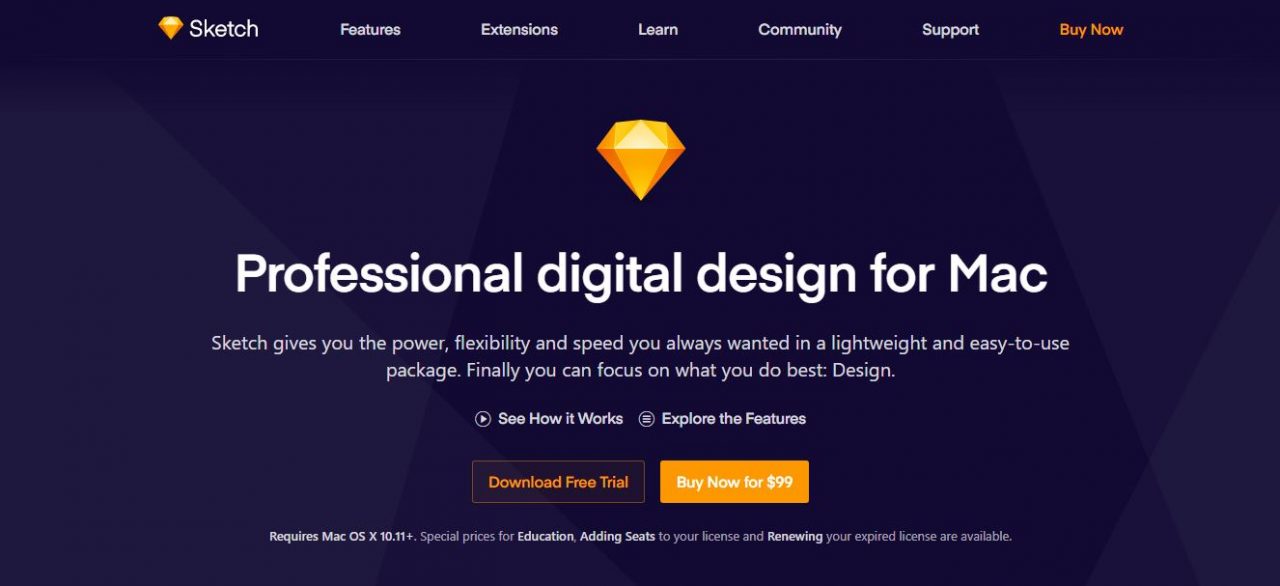 Sketch has incorporated CSS in it which ultimately assists you in changing your designs into CSS. We all know the importance of CSS logics in styling and with Sketch it becomes easier.
Start Free Trial
Prototypr – Mobile and Desktop Design UX Prototyping Tools
It is a prototyping tool that has mixed designs and code. It enables inserting of graphics and using it in the form of patches insert gestures and relations.
Visit
UXPin – UX Design Platform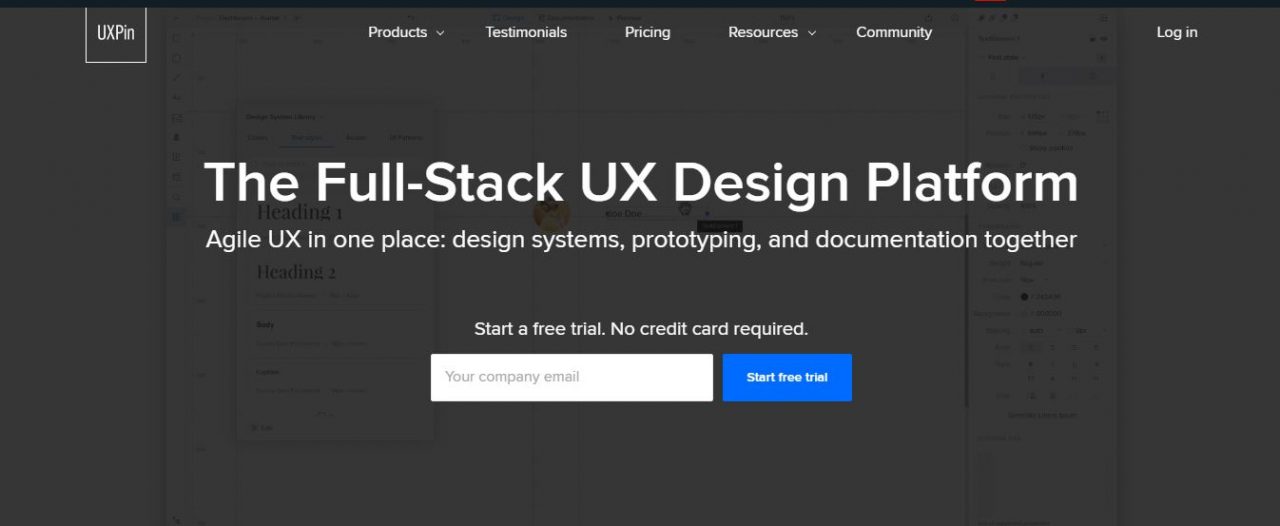 Rapid wire frames with low-fidelity can be created super easily using UXPin. It is not just a prototyping tool but wireframing can also be done in it.
Visit
Macaw – Web Design Tool
Responsive designs can be made easily with the help of Macaw without writing a single line of code. It's a simple, great and familiar app.
Free Download
Webflow – Design and Develop Together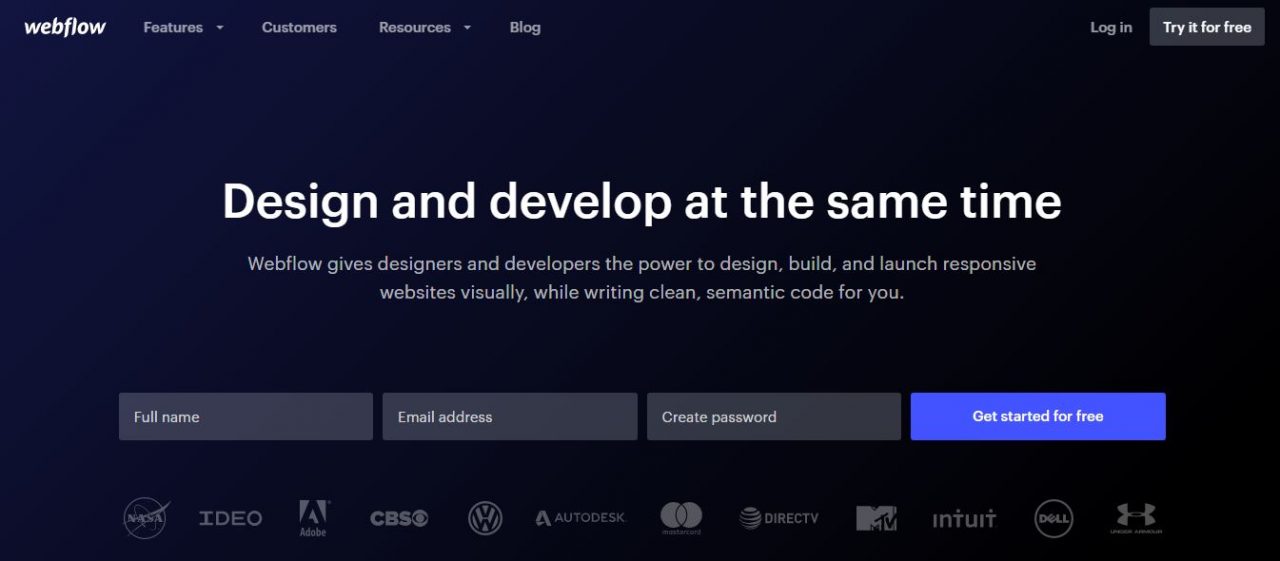 Designing of websites that are ready for production without coding can be done through Webflow. It also consists of other simple tools for element designing.
More Details
HTML Entity Character Lookup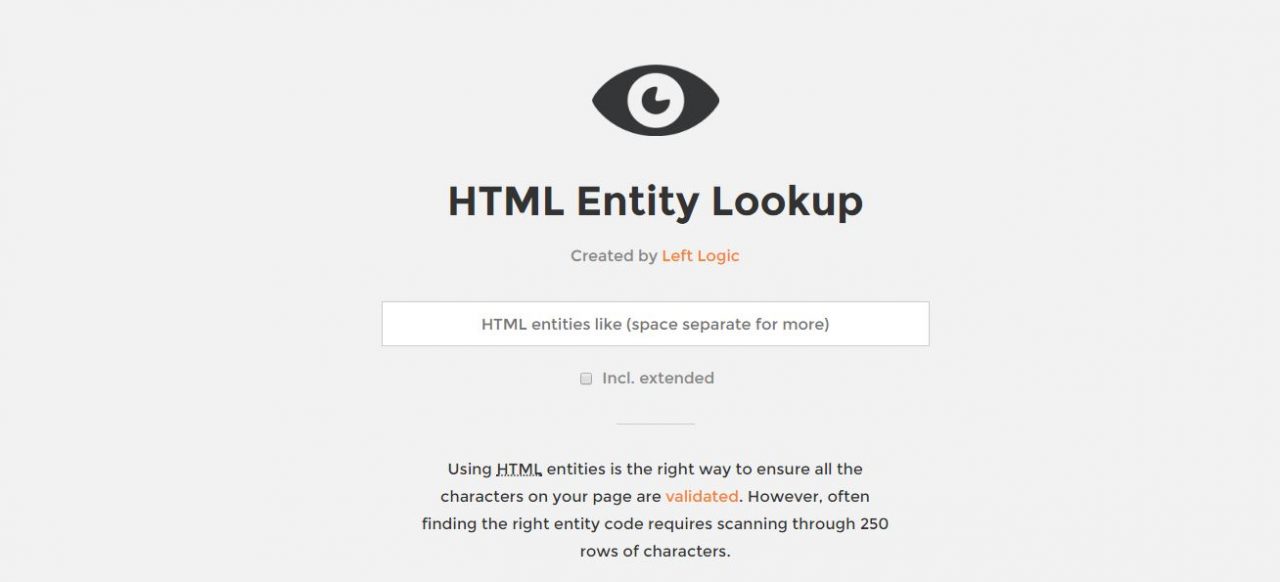 It checks the validity of characters used on your page. Mac dashboard holds it as a widget. It scans 250 rows of characters to discover the right entity character.
Visit Now
Cloud9 IDE – Development Environment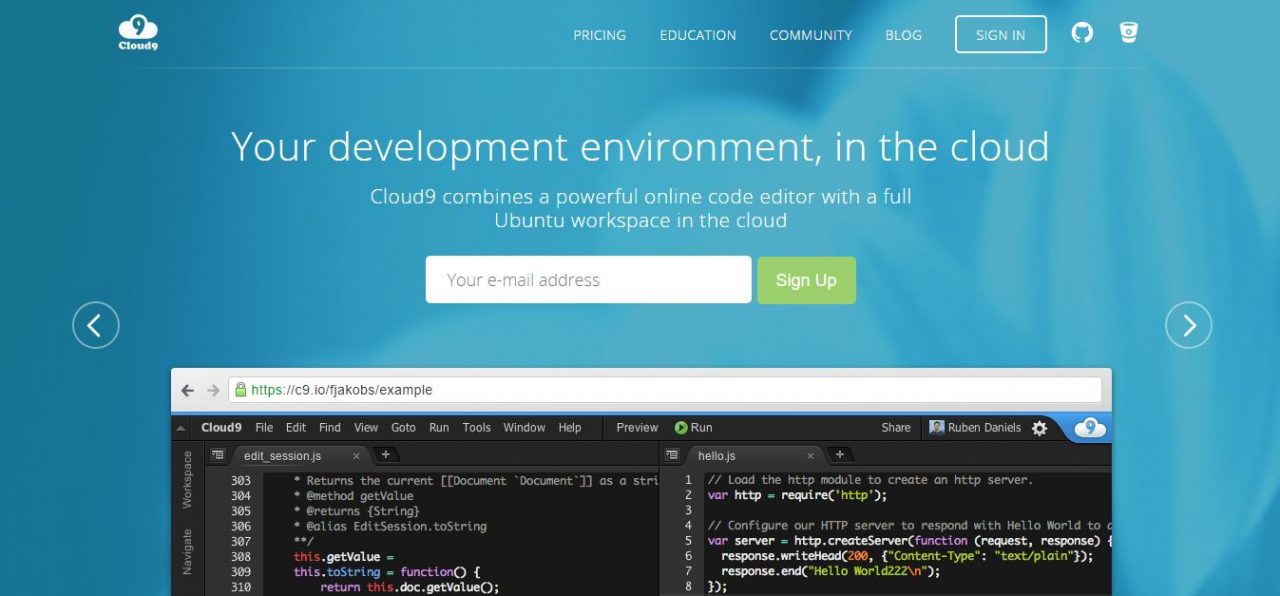 Cloud9 IDE enables you to merge with other code projects that are of big-scale. Developers from all around the globe can have a real time chat as well as edit the same code.
More Details
Foundation – Front-End Framework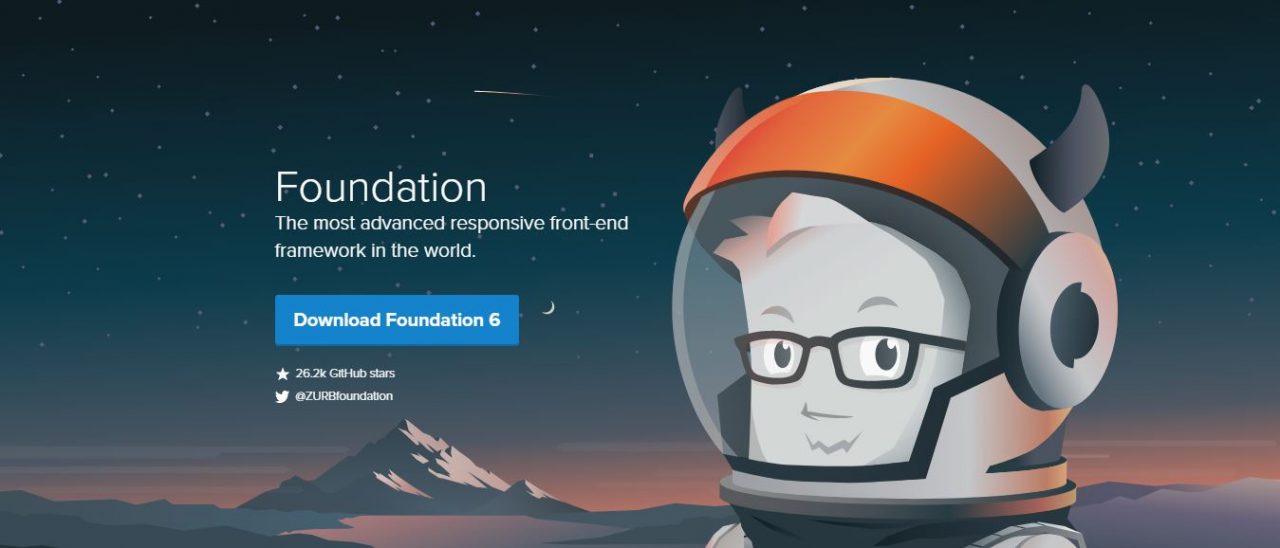 It is a prototyping tool which can be termed as your design project's blueprint. Its simple grid-structure helps flexible and convenient styling. Foundation works pretty amazingly with SASS as well as CSS.
Download
Fontello – Icon Fonts Generator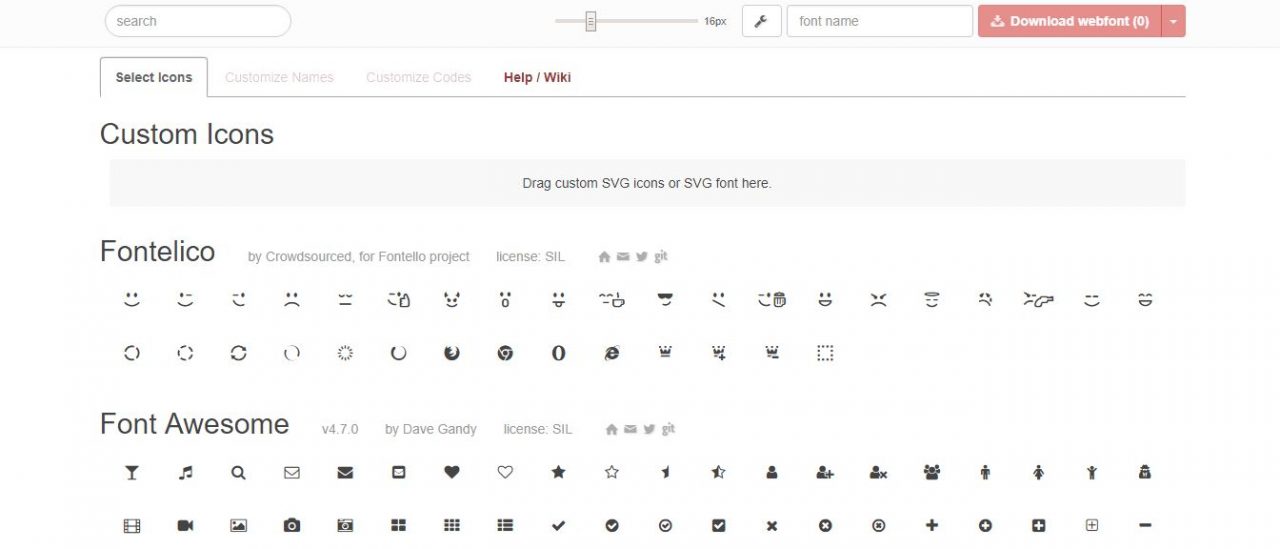 It is a unique icon generator tool that can instantly transform the picked icon into personalized web fonts. The symbol codes and names can also be edited and customized.