The first thing, that user sees in a web page is the home screen or the home page of the web page. This is the main reason we must design the home page beautifully. Designing home page has various elements and they differ from objects to objects. Some of the designers focuses on the color of the screen whereas some focuses on the shapes and the graphics used in it. Therefore, here we talk about the Beautiful Website Header Design Concept.
There are various sources of concepts. Here, concepts simply refer to the design or the reference for the effective design. To design a beautiful page is not an easy task and we must consider various elements while designing the web site. We must consider the browsers, the users and the devices in which the web site may be clicked.
In past days, the header was term used for the top heading or the elements on the upper side of the web page screen. But, nowadays, the term header is used for the overall design of the web page that we see immediately after logging into the website. That means, the hope page is considered as the header of the website.
Therefore, to bring some concepts of the Website header, here we have a list of some sources from where we can easily design the header for our website also. Hence, the list is as follow.
Related:
Event Website Header
Header Illustration for Cooking Class
Internet Broadcasting
FK — Homepage
Fire Planet
Header Slider Idea
Header For Bali Landing Page
Customer Support Website
Landing Page Header Concept For Coworking Company
Ellodrink Header Animation
Header Underwater World
SEO Hosting
Event Website Headers v2
Basecamp Landing Page
HIKER Landing Page
Hero Exploration – Blog
Shop Header
Fish UI
Bella E-commerce interface
Education Platform Website
Pebble Site
Stripes
Ecommerce Furniture
Creative Agency
Pleo Header Exploration
SpaceX Website Concept
LVTIME – CGI & Movie Production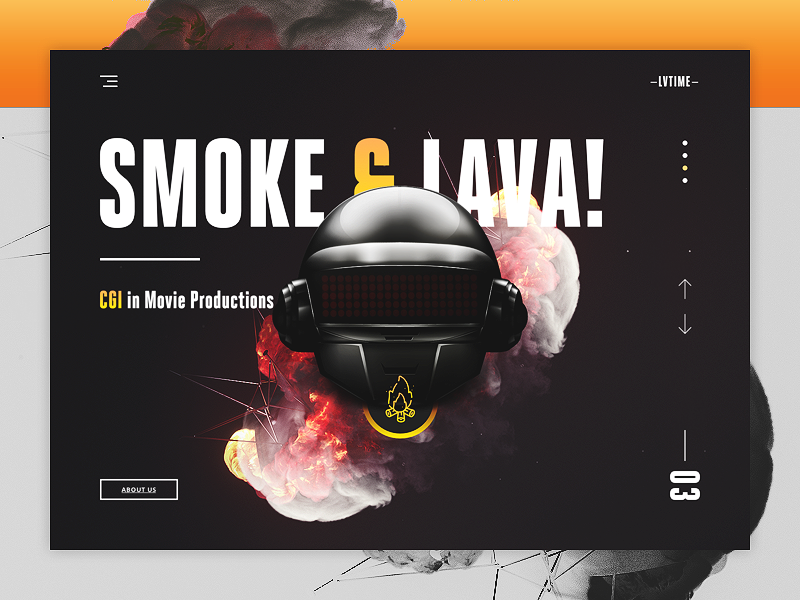 NFL Website
Coding Space Landing Page
Travel Exploration
Time Management App Web
Building Your Digital Community
Analyze Header Illustration
Header For RelaxSpa Landingpage
Coder Header
Payment Platform Website
Conclusion
The above list makes us clear regarding the Beautiful Website Header Design Concept. They are all different in their nature but serves the same service to its user. All of them are designed using basic designing methods.
Use of HTML, CSS is done to design the header. Moreover, the use of various types of images is also highly done on the website. Therefore, from this discussion, we came to know various things about Website Header Design Concept.