Google, with its prestigious and successful history gave a new definition to world of web on June 25, 2014 as "material design". Based on the concept of paper and ink by this "material design" you can simply express your imagination in the form of design. This attempt of Google standardizes the chrome operating system, android, web apps, asps and its own apps. With the evolution of web designing, the first approach of it in the form of mobile via android made it made it easy for everyone to understand them. Web developers work with the framework provided by google for material design.
Material design emphasizes on creating a visual language that synthesize orthodox principle of old design with innovation and possibility of technology. It is not in fact, only used for apps but for web and hybrid application as well. Since this system and design philosophy unite design elements as shadows, color. Animation etc, it has the best psychological effects components like whatapps and other making it more attractive.
Best Material Design Frameworks For Web and Mobile Designer
In the oceans of material design framework available now, the most important is choosing the best one as per your need. Here, we have selected few of such design framework that have be proven best in it's through it large number of functioning, up to date nature, simplicity and usefulness. The 10 such material design frameworks are listed below:
Related
Best Python Frameworks For Web Developer
Ruby Frameworks for Developers
Top 10 CSS Frameworks For Web Designer
Material Design Lite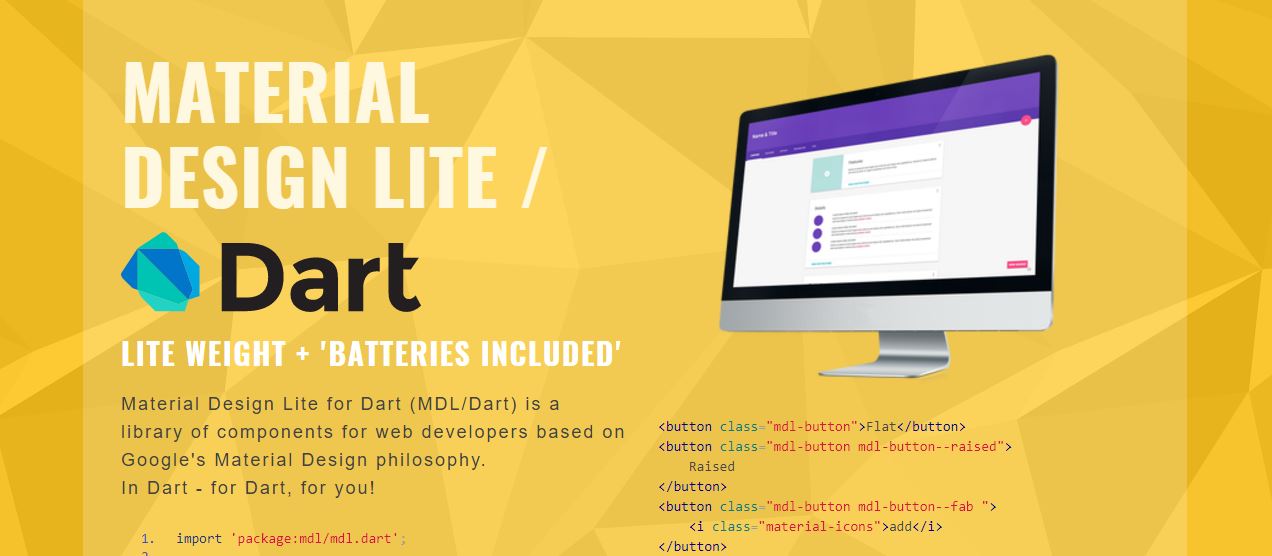 It is a library of components for web developers based on Google's Material Design philosophy. It is the Google official framework so is up to date, easy, has wide coverage and no external dependencies. You can choose between templates like the blogging template to get your blog started or use the lite version of the theme
Visit Material Design Lite
Materialize

It gives a modern front-end framework using Material Design. This framework includes CSS for color effect, tables, grids, typography, and so on. Materialize being build using SAAS which have been proven best for small projects and large scale development.
Visit and Download
Angular material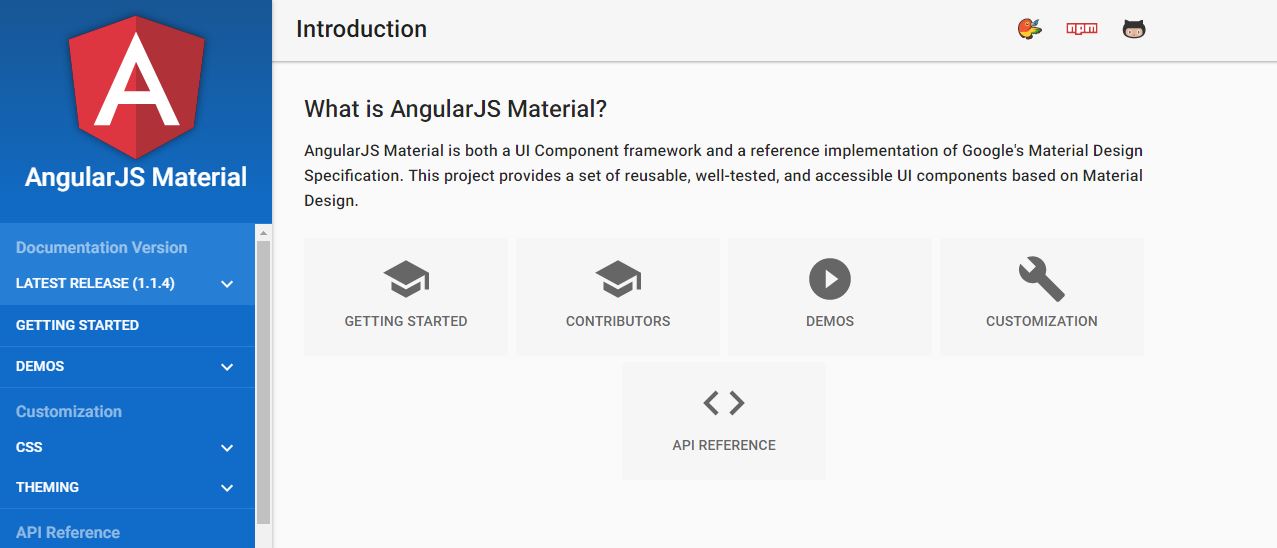 This uses the implementation of material design in angular j.s. most importantly it have concise documentation to show how beautiful your document look with material user interface. Angular Material offers design components for Angular apps which work on both desktop and android.
Visit and Download
MUI CSS


Being used user friendly design MUI CSS includes HTML, CSS and JS framework. It offers services as React support, customization and include separate inline version for styling emails. It also use SAAS and is very fast and easy to use.
Visit and Download
Material UI

It is a react component which is customizable and that puts emphasis on user interface design and is also CSS framework. It gives you the choice of templates (dark and light), application bars, auto complete for forms, time pickers etc.
Material UI
Bootstrap Material Design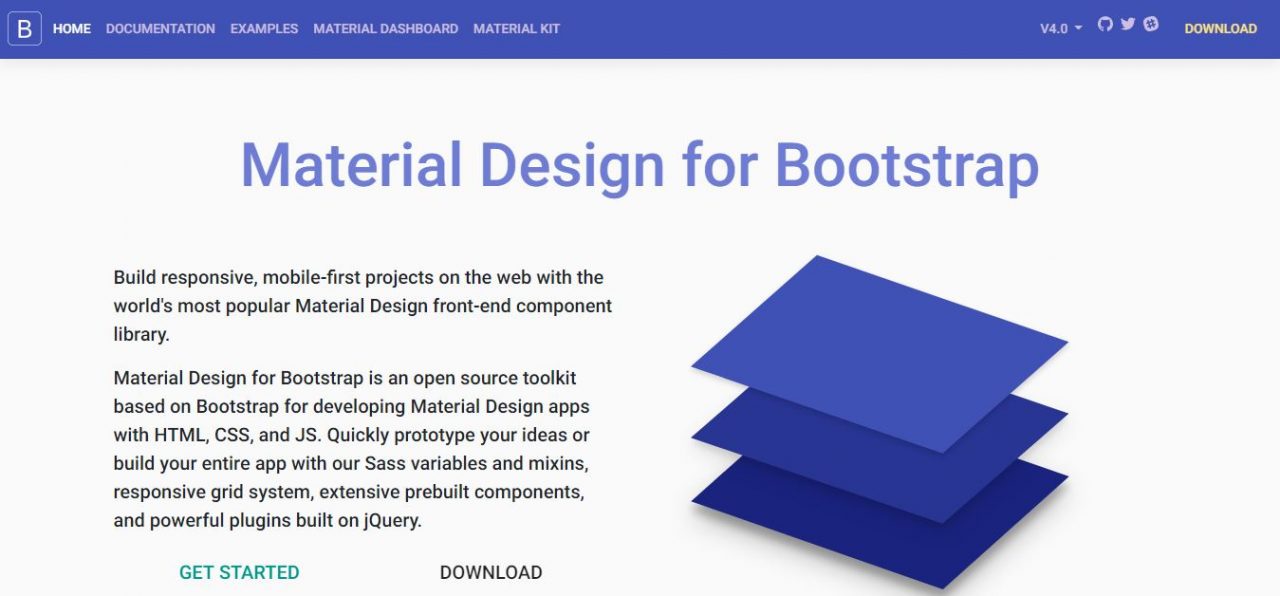 It is front end framework which is based on JavaScript and contains jQuery plugins to help you with the development. It is an efficient Bootstrap theme that uses material design to create spectacular design experiences.
Material Design Framework
Material Framework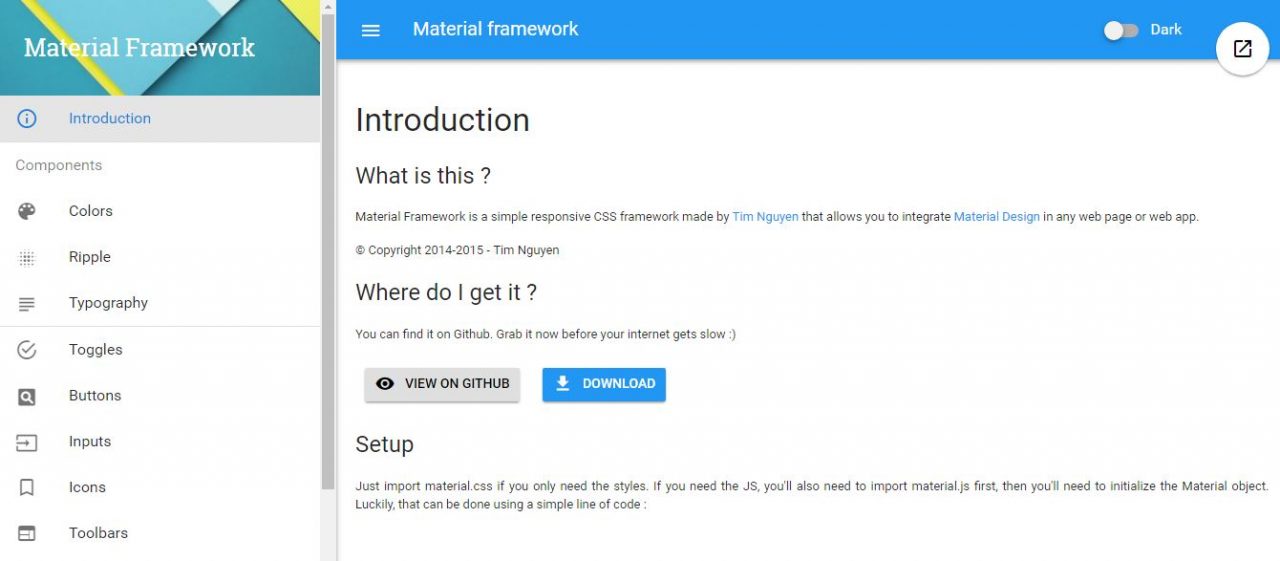 Through this it is easy to plug material design into your existing design. Simple responsive css only framework that can be used in any web page or web app fit for small projects.
Material Framework
Framework 7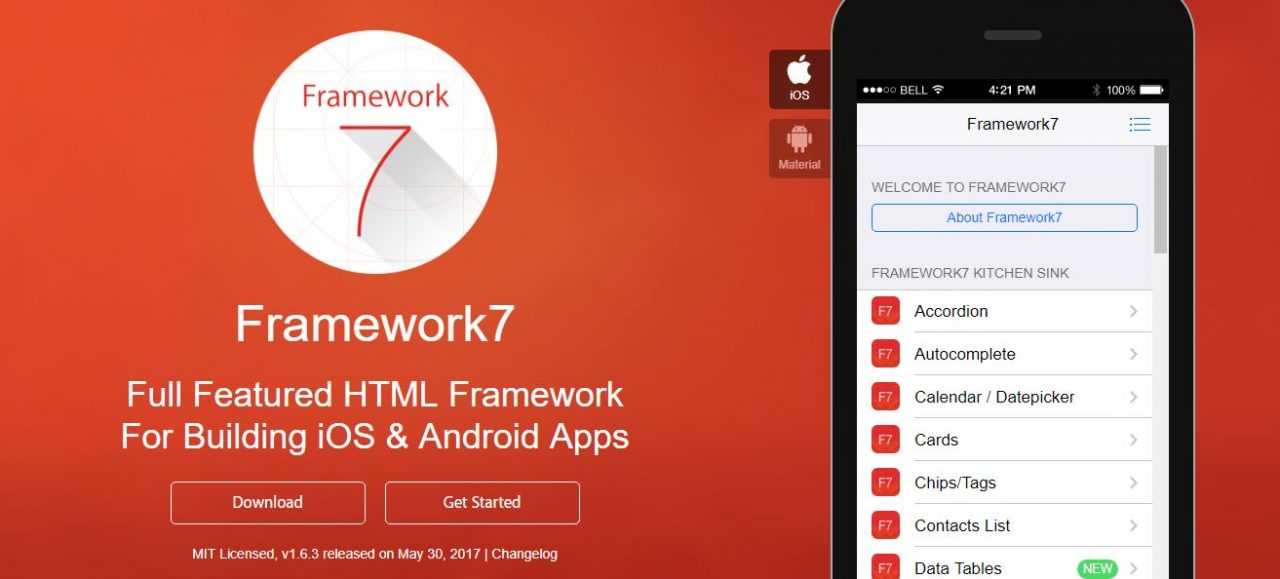 This app, newly developing its craze is totally free. Being preferred my large group of user it is uses HTML framework to develop mobile and web apps so is easy to use and simple to understand.
Framework7
LumX – Material Design Front End Framework


LumX is first responsive front-end framework based on AngularJS and Material Design specifications licensed by MIT. LumX Components cover any area and part of a traditional website layout design. LumX is fully responsive framework and uses core jQuery without any additional plug-in to ensure better performance.
LumX
Polymer

As polymer was designed by Google itself, it might meet your high expectations with material design. Polymer helps in creating web component fast and easily across desktop and mobile. It comes with collection of custom web components. Polymer is based on Google's material design principles and is licensed under BSD.
Try Polymer
Conclusion
When you have a number of options to choose finding the one as per your need is the major challenge. While the trend of Material Design is increasing, we are seeing a great number of animation, themes and design with a lot of Material Design frameworks widely accessible to web designers and developers. The list mention above stands among best for the functioning they provide, their simplicity and interactive nature. The user therefore need to understand there need and expectation from frameworks and then finally choose the most effective and best one for themselves.