The use of smart phone is growing rapidly and with that the demand for mobile friendly website is also sky rocketing. The volume of smart phone user is only going upward. With the global reach of the internet, the flow of information is growing and with that, use of smart phone is being common. So, need for mobile friendly website is inevitable. Here we discuss about best mobile website builder in 2022.
Website builders can be good option for people who are on budget to hire web developer. Website builder can be best option as it helps to develop website in fastest way possible. The target of best mobile website builder tools is speed delivery with best design and functional process. Mobile friendly website tools helps to build the website using latest technology in the market. These tools follow all the regulation and trends of web technology. With the mobile website builder tools even the laymen can develop sophisticated website in 2022.
Related:
10+ Best Free Bootstrap Editors and Builders
Ultimate CSS Gradient Code Generators
Top Free CSS Code Generator for Developers
Mobile website builder tools in 2022 helps individuals to business houses. There are hundreds of mobile website builders tools available in the market. Many mobile website builder tools provide drag and drop function that make creating a website easy and fast in developing process. However, not all mobile website building tools are same. Some tools are more reliable and secure than others while some more flexible than others. Here we have most popular mobile website building tools on the market avaliable in 2022.
1. Wix – Free Website Builder
Wix is one of the most popular website builder tools with heavy option available inside it. Wix offers drag and drop option for the website development with quality in its templates.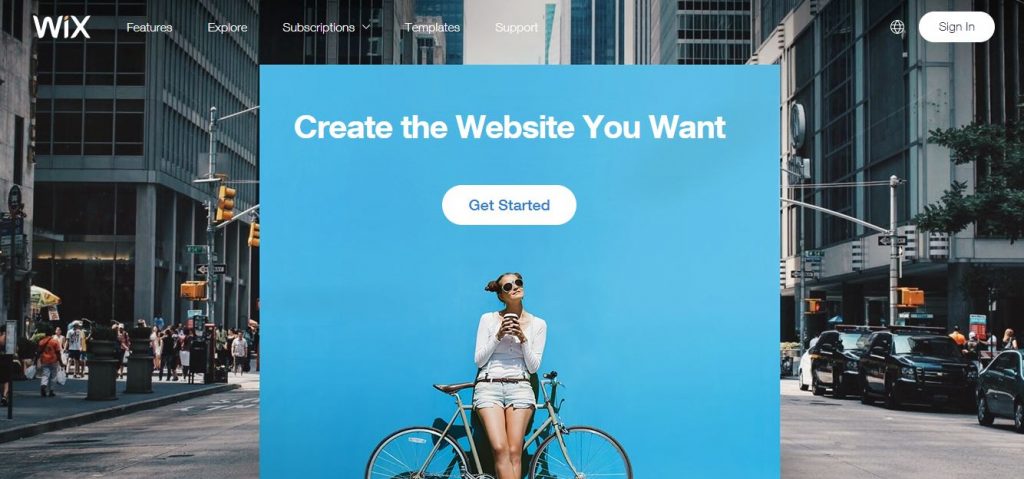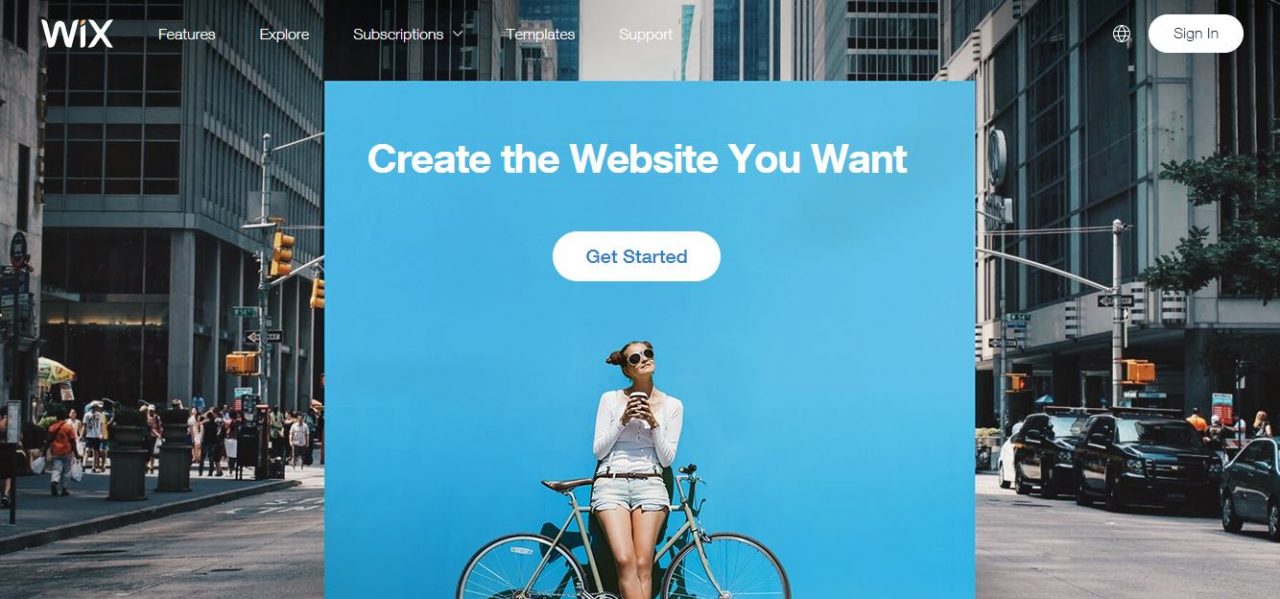 There are millions of user because of its low budget cost. Wix have two types of website plan: regular and eCommerce. It have large app library for mobile environment. The reason to use Wix is the company keeps improving the site builder. It have more than 500 design templates. Some of the feature includes:
Gallery
More than 500 website templates
Contact form and maps
Support for video background
Flexible pricing structure
Drag and drop feature
Have Corvid for developing web apps
2. WordPress
WordPress is advance website builder where user have more control and user need to take more responsibility over the website. It have many themes available in the market for user to choose according to their requirement.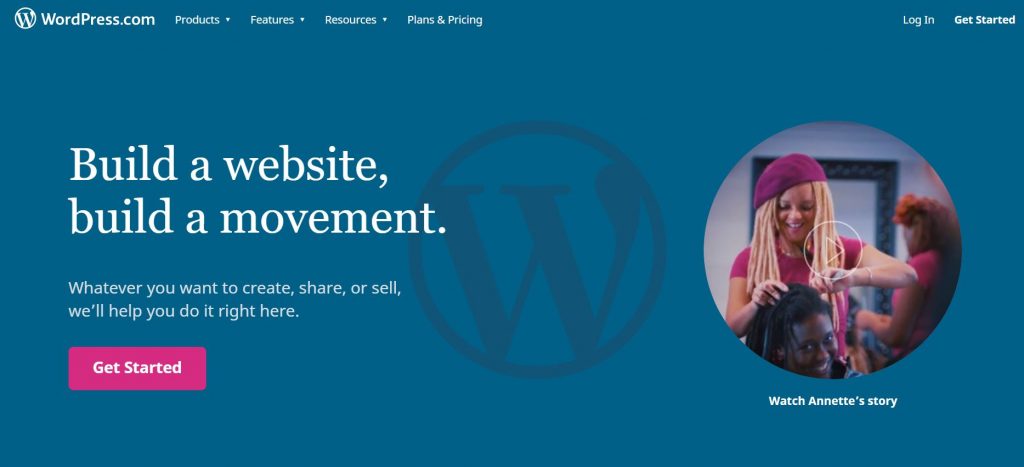 WordPress is not for the beginner as it requires more technical knowledge and skill. WordPress doesn't provide domain name and buying domain name is not cheap and cheap plans have limited offers.
Some of the features are:
Popular software to create a website, nearly 50% websites run on WordPress
Excellent eCommerce option
WordPress had a chat-with-us form for paid user.
It have best uptime and load time.
3. Jimdo – Best Mobile Website Builder
Jimdo is best for creating simple mobile website building tool rather that advance ad complex website.
In Jimdo it is very easy to add media like image, text and other elements. As well as its easy to add other element but it can be quite challenging to edit and customize web page in Jimdo. Jimdo gives cheap pricing to remove adverts. Its pricing plans starts from free to $40 a months. Some of the features are:
Low pricing with no hidden cost
Fast and easy development
Extra email account at cheap price
Free domain for 1 year
4. GoDaddy
GoDaddy is domain name and hosting service provider. They are very popular in those field around the world. GoDaddy's website builder is hard and not much popular website bulider as compare to other. Other websites builder tools on this list, like Wix, and Constant Contact, are powerful in comparison.
The eCommerce of GoDaddy is costly. Emails can be expensive and they don't integrate with google mail. It includes ready to use blocks that can be drag and drop. The customer service through the live chat is not effective. Some of the feature are:
GoDaddy offers more than 1500+ templates
Have drag and drop features
E commerce is highly supported
Provides free trial for a month
5. Shopify – Build Your Business
Shopify is the overall best mobile website builders tools available in 2022. It mostly focuses on online store. It has its great theme and simplicity in building website. Pricing option is also best for the customer. It doesn't have any plans but it provides a cheap option and add price as per the features.
You can choose between hundreds of free as well as paid themes. Editing and designing theme according to desire is easy in shopify. You can find examples for the motivation.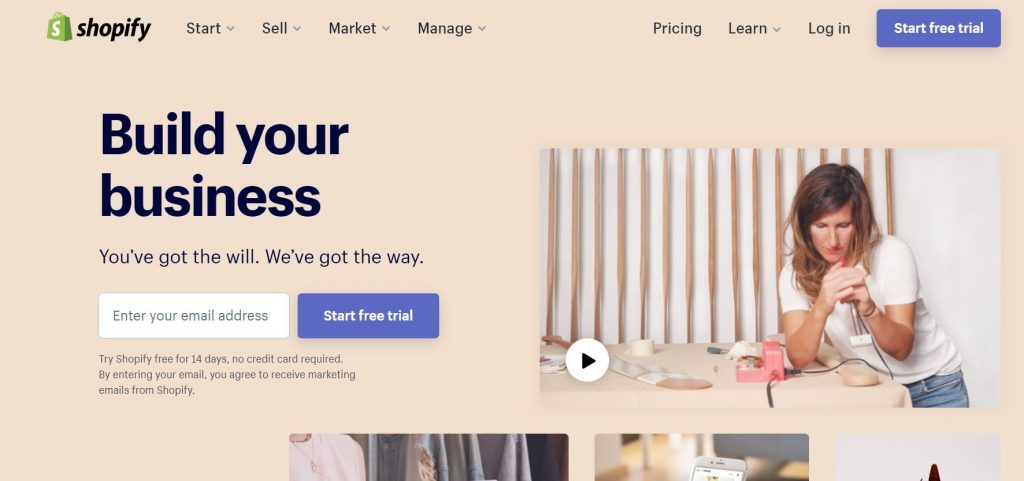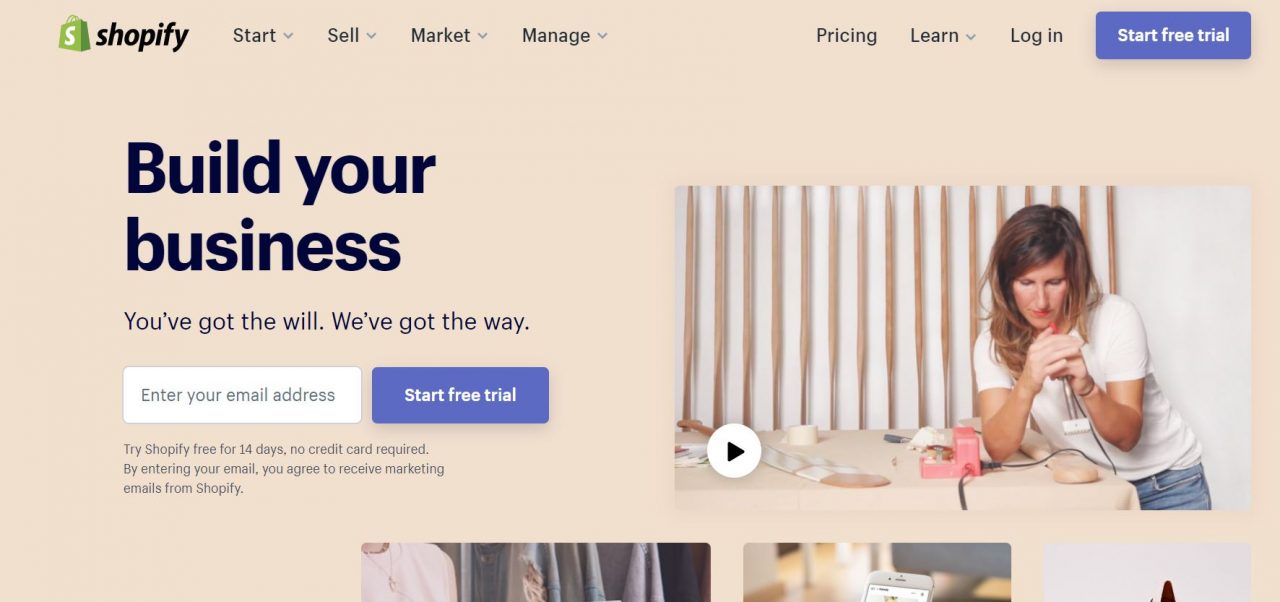 Some of the features are:
This is good option for online store
Pricing is cheap
Social networking sites are integrate
Access to app store
Lots of themes
6. Duda – Web Design Platform
Duda is beautiful websites builders tool in 2022. It have lots of theme with pure, polish and simple looks. This is specially for those who look for the best design in the templates.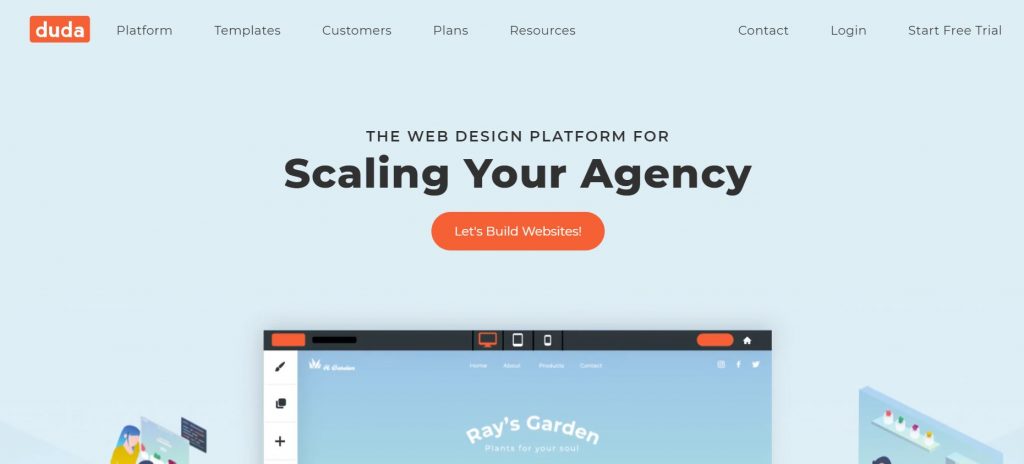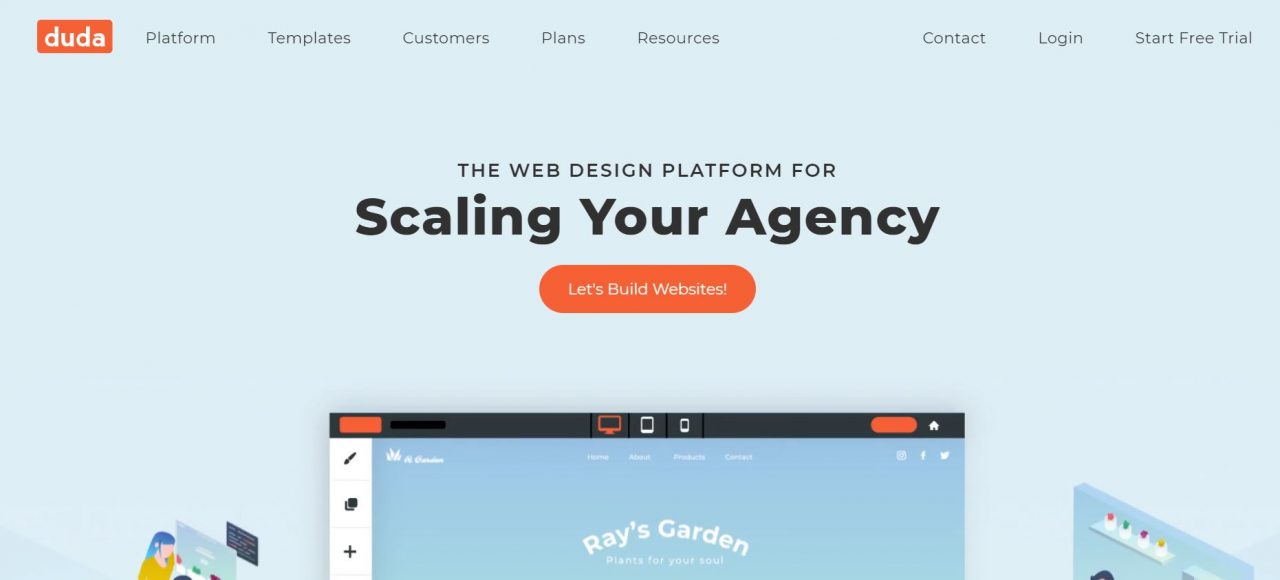 It provides 30-day free trial and you can extend your plan with annual payments. Duda have pricing plan according to service they provide.
It gives drag and drop functionality that comes with structured and stylish templates. This mobile websites builders is best for anyone who wants best looks in their website. Some of the features are:
Beautiful and Smooth designing
Provides collaboration tools and features for client
Backup and restoration feature is provided for websites
Making multilingual website is easier
Price range is reasonable
7. Squarespace
Squarespace is being more and more popular over the years. It is best for beautiful and high level graphics on your mobile websites. This website builders tools is used to build regular websites rather than advance or complex website but it have upgraded to eCommerce sites. Squarespace help in fast websites development.
The pricing is considerable in terms of websites development cost and hosting. Squarespace provides unlimited and free hosting which includes SSL certificate. As well as you can choose custom domain or you can use domain name that you already have. Some of the feature are:
Fully customizable templates
Templates are visually pleasing and flat designing
Important features are already included
Best for mobile view
Free SSL certificate , free and unlimited products
8. Weebly – Free Mobile Website Builder
Weebly presents mobile websites builder tools as beautiful and powerful as wix but have cheaper price and fewer features included in it. As the price is low but Weebly developed websites includes Weebly ads. They provide simple and editable themes, that doesn't include any complex or advance themes.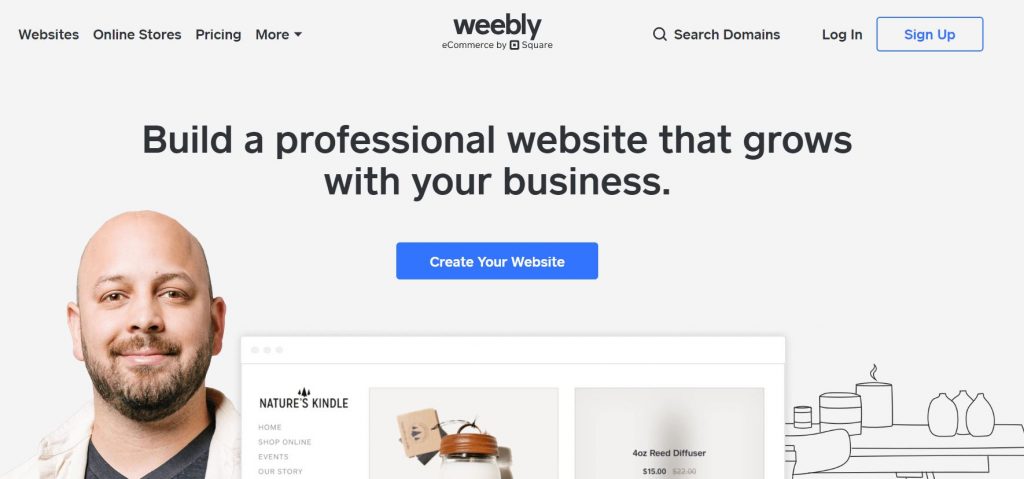 Weebly provides the drag and drop feature to its designing part for clients. This software can be another best choice for mobile websites builder tools.
Some of the features are:
Pricing is cheap and reasonable
With Weebly adv you can run forever free website
Features included are usable and nice
Load time for weebly websites is fast
Customer support is nice
Conclusion
Mobile website builder tools are growing in large number day by day in the market. We can find lots of mobile website builder tools in a simple search in the google. For new user they can use top ranked mobile website builder tools but for professional user they need to be selective. The useless or problematic template may cause problem to the developers. They need to consider about the responsiveness of the websites in different devices.
As above mention mobile website builder tools in 2022 are the best among best with service that have satisfied their client. You need to select tools according to your requirement. Pricing plays major role while selecting the mobile website builder tools and then hosting service comes to play major role. So we need to be selective according to our requirement.
Finally, this list of best mobile website builder tools may have helped you on selecting best website builder tools. It may look like all tools are similar but you need to do your own research before building websites. Feel free to contact us if you have any question regarding best mobile website builder tools for 2022.