In this busy world, time management has always been a great challenge among the people who work as employee or freelancer. Some of people use the Calendar app or Remainder app to scheduled time for their work but still it is no so effective. Time tracking software's can be the great choice for time management which also helps in increasing the productivity of work.
The selection of time-tracking depends on the strategy of work as all tracking software's are not developed with same feature. The software that is compatible for freelancer may not be compatible with the businessman. In face each time tracking software has its own aspect.
Best Time Tracking Software for Freelancer
Mostly, Freelancer who wants to use the time tracking software are often in dilemma. Here are the best time-tracking software's for the freelancer which helps in keeping track of their work and time.
Related
10 Best Freelance Sites for Company 2018
16 Most Used Programming Languages in 2018
Top 10 Best Place to Hire Designer and Developer 2018
Toggl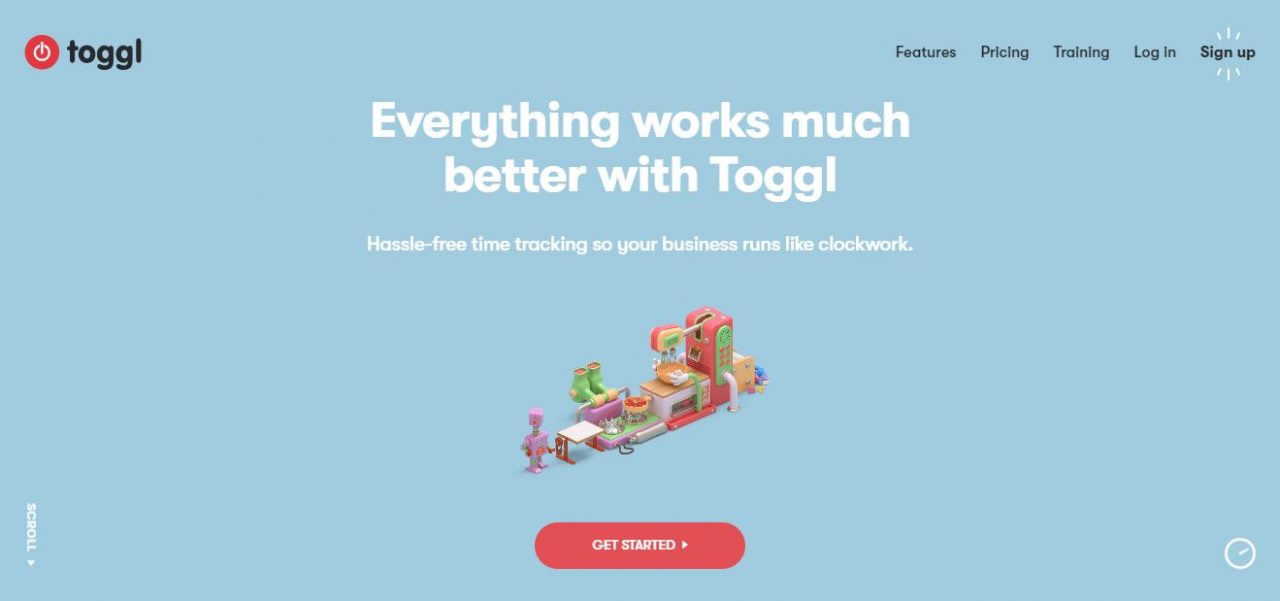 Among the best time-tracking software for freelancer, toggle is also one of it. It is super simple time tracking software which simply starts to work with push of start button. It tracks you real time work and generate a report. You can use toggl on almost every devices and also track you time from 80+ online tools. It provides the additional feature for purchased plan like Automatic timesheet management, report on the mail, help from Toggl and so on.
Price: Free for basic; $10 for starter; $20 for premium; $59 for Enterprise. The cost is per user per month.
My Hours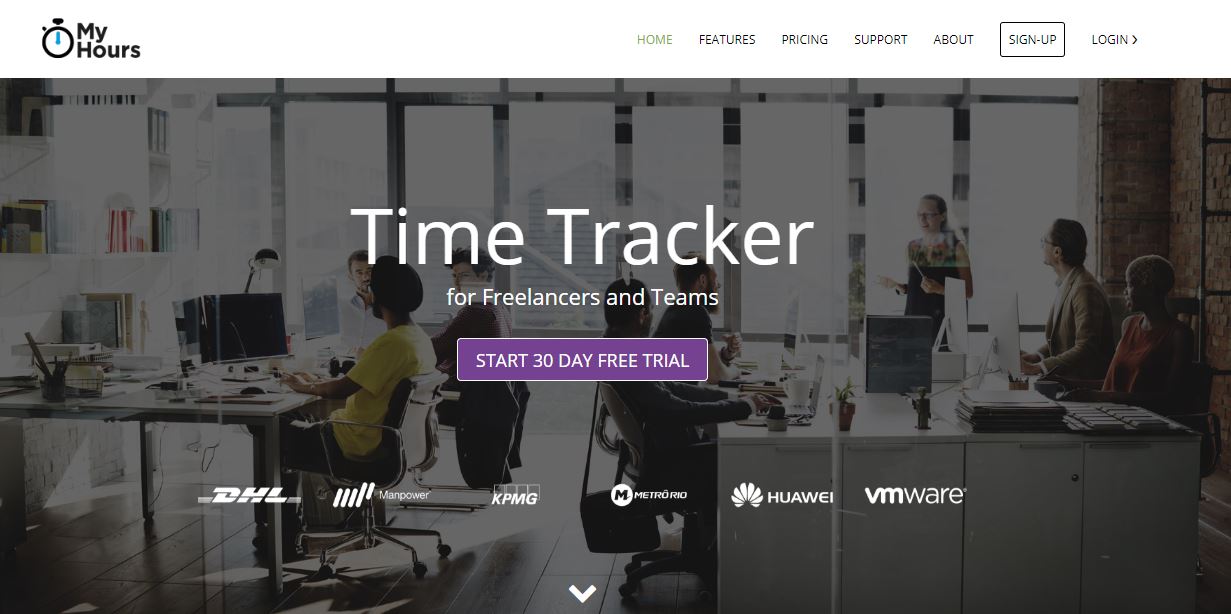 My Hour can be one of the best choices for freelancer as you can easily start the services. You can export the report as PDF, Excel and even graphical format. It is available with both free and pro packages that support unlimited number of task, projects as well as client. As like Toggl It is also compatible with almost every device. You can have additional feature like adding team member and sharing report, invoicing the generated report to client, supervising the tracks and balancing the project on pro package
Price: Free for basic; $6 per user/month for PRO package.
TOP Tracker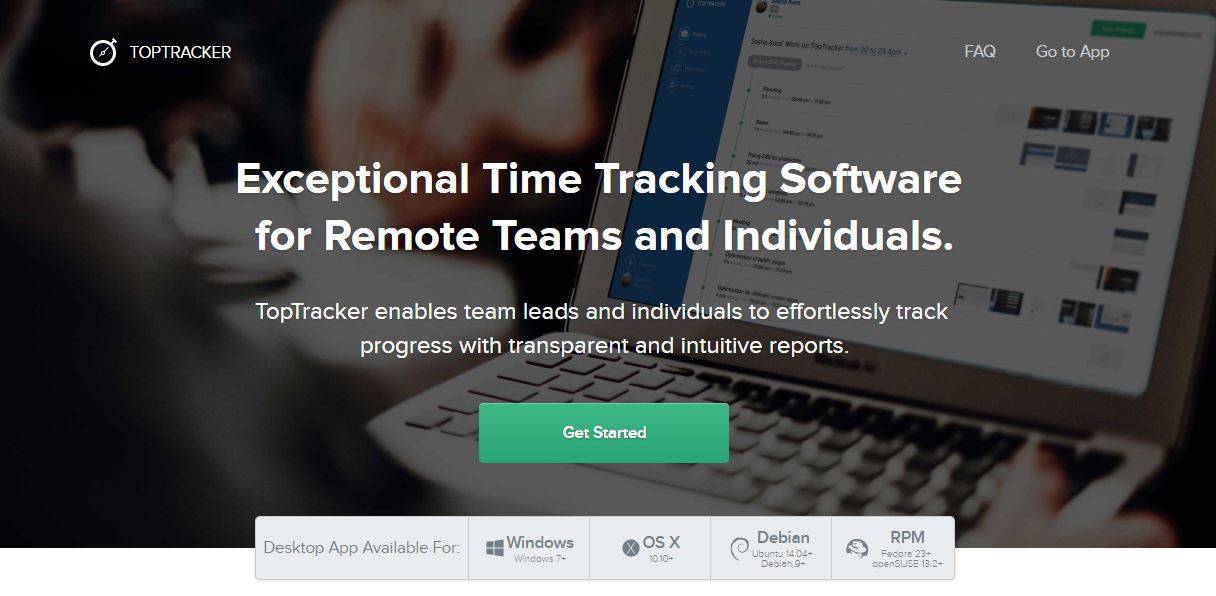 Top tracker is designed specifically for the Freelance Community. Unlike other time-tracking software, it is completely free with no extra packages. Freelancer can have full control over privacy like what you keep a track of and how often you keep it. It also gives you access with tracking tools like screenshot, webcam shot. It is compatible with most of devices.
Price: Free
Tick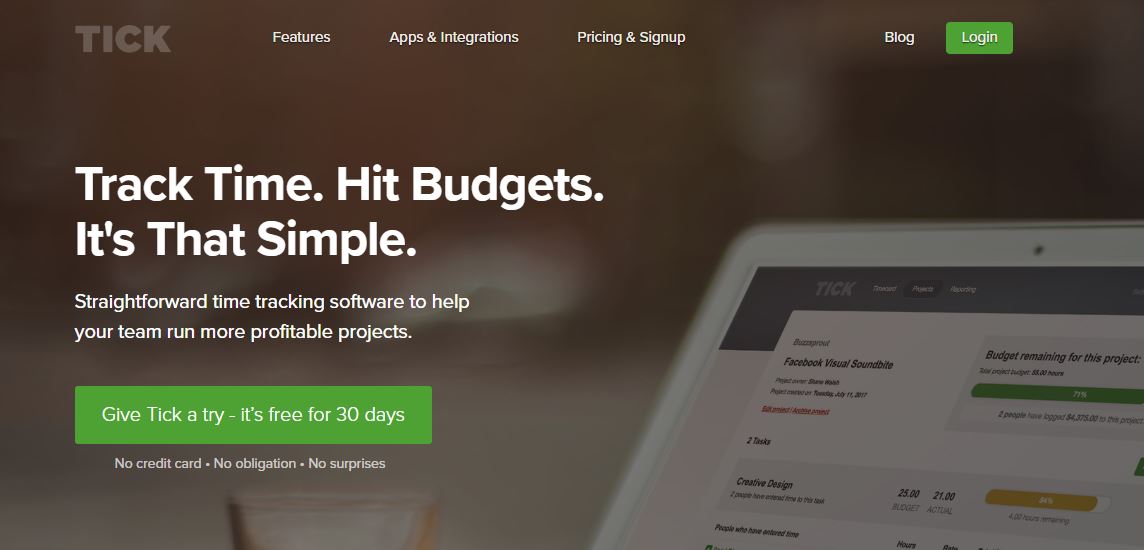 Tick is a bit different from other time-tracking software in the list. It gives you the direct way to tracks your time against your budget. Tick has the feature called timecard which simply works in three steps: selecting the project, selecting the task and entering the time. Tick is simple and straightforward. Freelancer can choose Tick as time-tracking if s/he is works on fix number of projects.
Price: Range for 0 to $149 per month depends on number of project.
RescueTime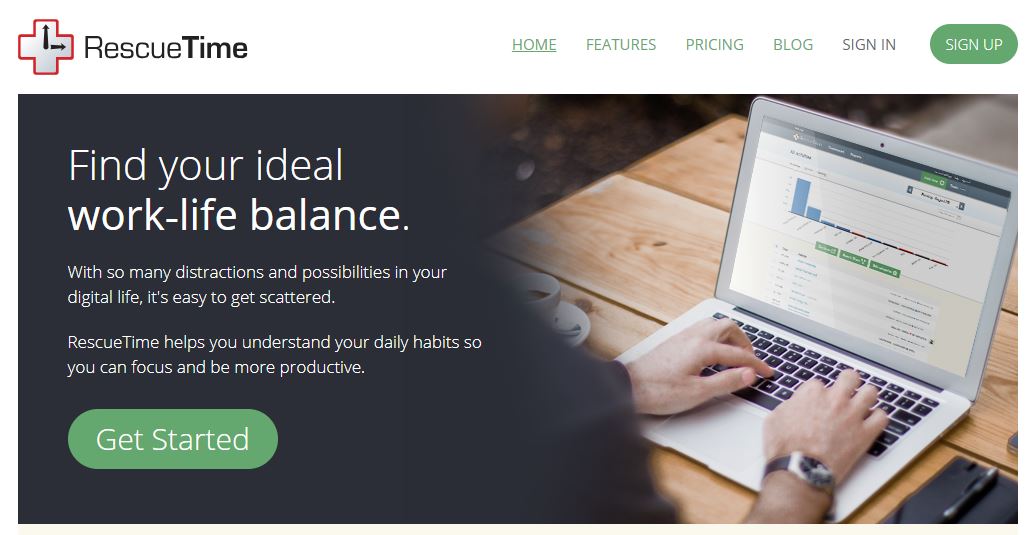 RescueTime can be ideal selection for freelancer who wants keep the detail record, as it provides detail report like time you spend on each application, website and category, your productivity and goal achievement. Rescue Time emails you with the weekly summarization of your activity. You can set on daily goals to keep you on track and improve your productivity. Other feature like tracking offline activity, notification, daily highlights is provided to premium users.
Price: free for lite; $9 per month for premium.
Time Doctor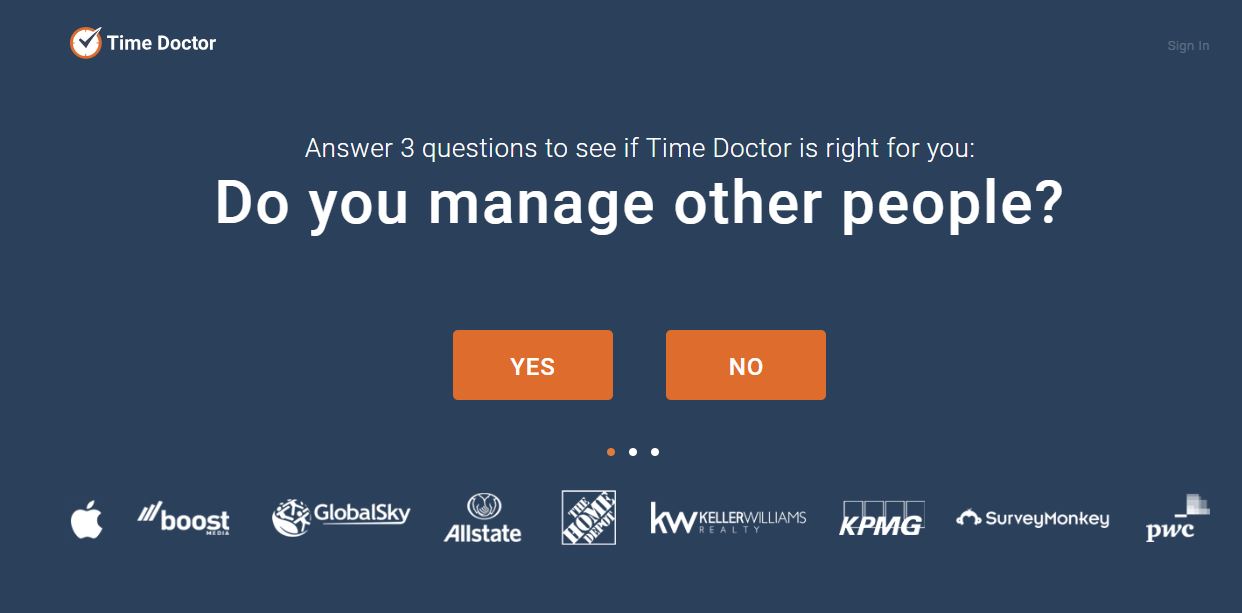 Time Doctor is effective time tracking software for freelancer. It keeps the record of total time worked by the person and breakdowns on how much time is spent on which task. Time Doctor helps you to avoid distraction by nudging when you divert from work to unnecessary internet uses. It gives the weekly report outlining activity done by user. Time Doctor is being more powerful by integrating with most powerful platform. \
Price: $9.99 per user/month.
Harvest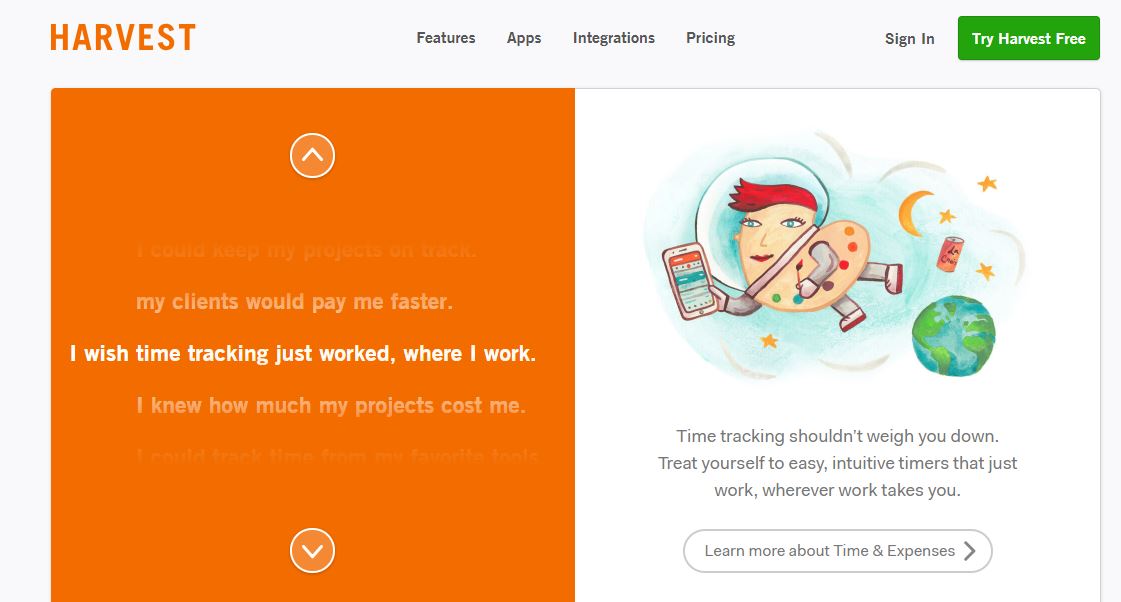 Harvest can be great selection for freelancer as you can keep the track of number of project at same time. It is best choice while working with team as it helps to manage your team more intelligently. It keeps the track of the projects and insures the project to be healthy. Harvest provides option to plan for future by scheduling your team's time into future.
Price: Depends on user and project.
Conclusion
In conclusion, all the time-tracking software's on the list are best time-tracking software for freelancer. The right choice depends on factor like number of project, number of people, types of project. Each software's are best on their own aspect. In fact they can be compared directly. Moreover time management helps in increasing the productivity of work.