As a designer, you have tons of things to approach. Space, look and effectiveness are something that defines the success of your application and While doing so, you will need to adjust the features of you application in some corner. Firstly, that adjustment is we define as a menu bar and the menu bar holds the functioning keys of your application in the corner and the user can easily use those classified bar as per there need. But if you wondering if creating these menus can make you type lodes of code then you are totally wrong. Morever, you can use readymade Bootstrap Mega Menu Code Snippets.
Bootstrap is not a new term for designers and it goes well functioning with JavaScript, HTML forms and CSS as well. Choosing the most attractive, smooth, flexible, light and transparent is the real challenge. Lastly, the menu bar can thus be created by adding few lines to your existing page.
Bootstrap Mega Menu Code Snippets
Over thousands of bootstrap code for mega menu, we have listed out few as best to make things easier for you.
Related
Full Screen Overlay Menu Navigation
Responsive Modern jQuery Menus
Mega Menu Slide Down on Hover

This attractive and flexible mega menu designed by Maridil is originally for online shopping application or web page but the component could easily change as this is very flexible. and infact it is totally read to use and has thousands of viewers.
View Code and Demo
Bootstrap Mega Menu


This is simple light weighted bootstraps Snippets is created by Atiq Ur Rehman and this initially has lesser number of categories then first one making it lighter and you can copy HTML, CSS or JS format and can modify component as you need.
Source
Responsive Bootstrap Mega Menu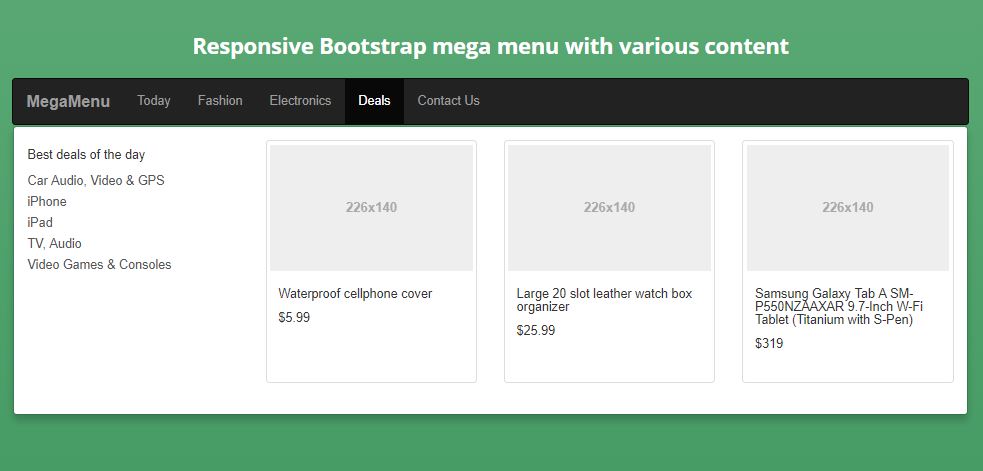 This smooth and transparent mega menu code over CodePen, created by Martin Stanek and is responsive. And interactive which can easily adjust in your original page where the menu it creates is rather attractive and competes.
Code and Demo
Tab With Megamenu


Created by jaseem, what I can simply say is that it has numerous of facilities with it aids in academics, administration, interaction and reports where you can make reports and many other interaction genres just attractive and flexible one.
Source Code
Bootstrap Responsive Mega Menu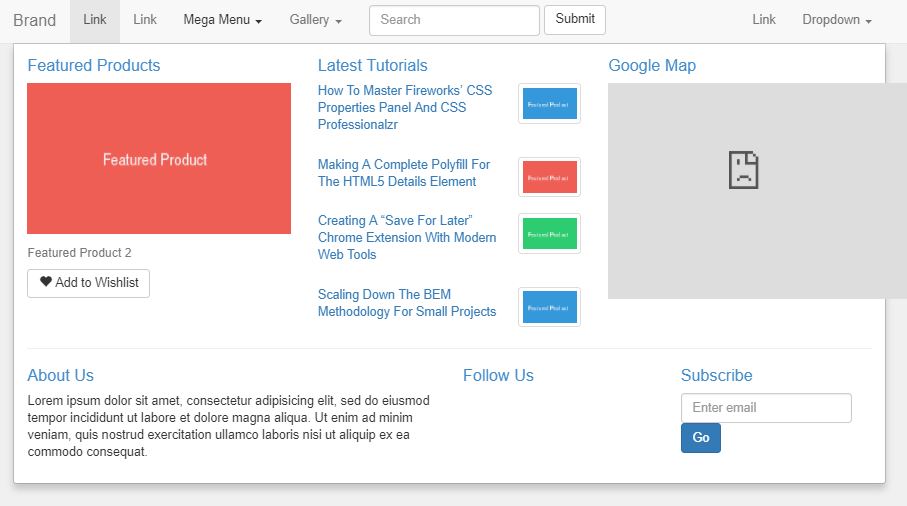 One of the coolest things you can see in your desktop, created by Subodh Ghulaxe powered by codepen. It is a pleasant project and nevertheless the more productive one productive one. Furthurmore, this can offer you responsive performance indeed.
View Code
Responsive Mega Menu


This responsive nav created by Samir alley where you can make amazing megamenus which therefore provides you the opportunity of creating responsive nav where you can customize many items like size and other attractive features like border, height, and header and include padding too.
Code and Demo
Bootstrap MegaMenu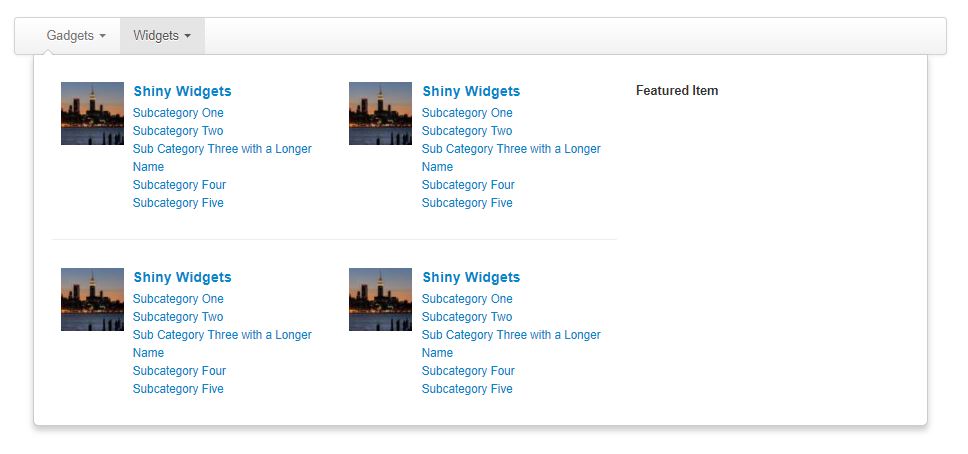 Designed by Jon Reece, where you use statement functions and hold your program to input the paddings, and various dimensions as per your need . The fact that you can add the size and fonts and many other things as you need to make it perfect.
Source Code
Bootstrap Mega Menu with CSS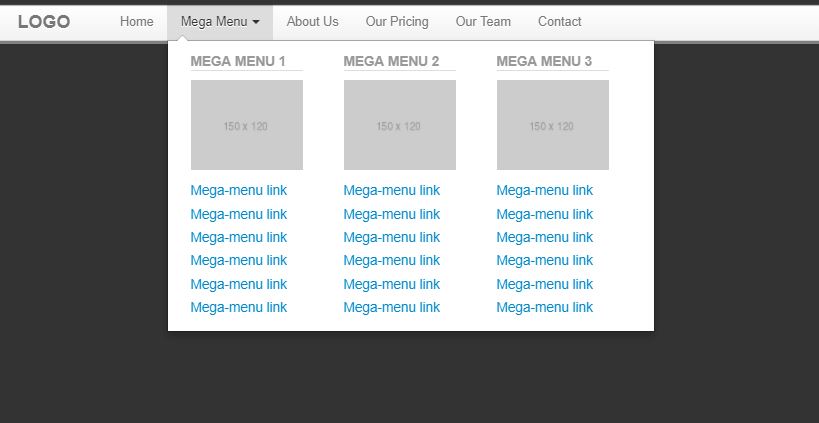 Creating megamenu with CSS by redfrost powered by codepen. You can add hover, outline, text decoration and many more to create things of your kind. Here you use different functions to decorate, create and adjust your creations and you can just include the minute things in it.
Detail
Conclusion
Coding is certainly not an easy job but when you come to know you don't anymore need to code for adding a features to your application. You can never give up with things and with the Bootstrap Mega Menu Code Snippets listed above. You can make the whole features of application just fit in the corner and provider more space for something new. So, go through the list above, chose one you prefer the most and just copy them in your page.