Freelancer is terms mostly used for a person who is self-employed and is not necessarily committed to a particular company or organization. Freelancers have the freedom to pick and choose their projects and companies they are more comfortable and see more profit with. Freelancer in terms of Information technology is approached by various companies with minimal need which they might not want to spend lot of money on. Those works that small companies think can be done by a single person and at a minimal wage are given to the freelancers. There are lots of benefits of hiring freelancers for work.
Related:
10 Best Freelance Sites for Company 2019
7 Best Upwork Alternatives Freelance Website
6 Best Freelance Website For Designers and Developers
Depending on the work of industry, freelance work practices may change. Depending on the requirement of client, freelancers might find that they have to work more hours than usual to keep up with their deadlines. Investing on a project accurately is one of the most difficult challenges a designer will have to face, especially if you are working on more than one project at a time. Freelancer faces lot of problems but after the work is done they can make the entire profit for themselves and they don't have to answer to anyone but themselves.
10 Advantage of Hiring a Freelancer
As a company there are lots of benefits of Hiring a Freelancer. Some of the major benefits of hiring a freelancer are as follows: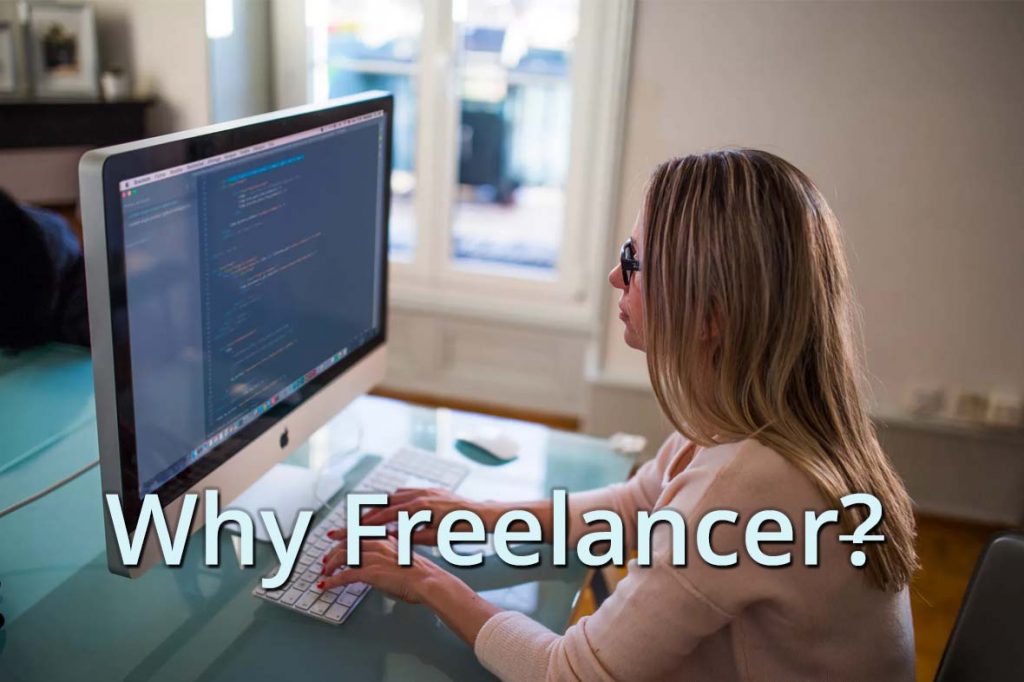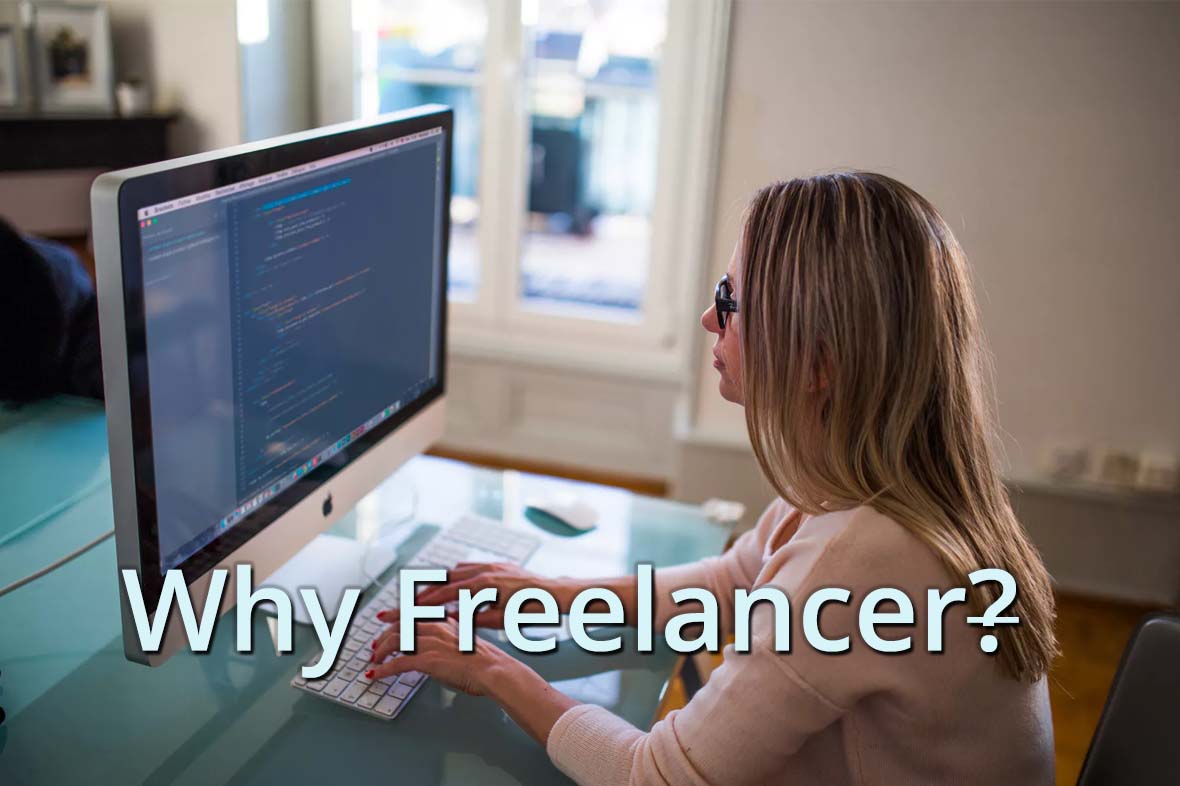 Freedom to work
When the term Freelancer comes up there is only one thing that comes to mind and that is freedom. Freelancers don't have to engage a full-time member of staff you can conveniently work with an external resource person as per requirement. Engaging a specialized freelancer like a programmer helps in creating a new website or software, if your resources are somewhat limited. Freelancer has the ability to choose according to their wants and desire.
Freelancer not only has freedom to choose but also the ability to get all the profit that he project make. When a company hires a freelancer they don't have to worry about delayed worked as only one person makes all the decisions and can do work according to their wants and desires meeting the requirement of the customers.
Flexible working
When it comes to the working with freelancers there is one thing that is confirmed and that is none other than flexible working. If company is concerned about the scheduling of a freelancer, then they can ease their fears. Although many freelancers choose this career path of being a freelancer because of there is flexible schedules, companies don't need to worry about the scheduling affecting the completion of their project.
If small or even sometimes big organizations need a blog written or their website updated after normal working hours, then the freelancer that they hired can get the task done and can put our mind to rest about for being behind on work. This is one of the hugest advantages of freelancing.
Affordability
When we work with a freelancer we don't need to worry about one thing and that is price.
When we work with freelancer we can give them less then what we used to the bigger companies. Company need not give freelancer any kind of extra services like health insurance, bonus or other benefits that is usually given to the other employees in the organization.
Freelancer who work from home don't need as per other overhead costs. When freelancer works from home they only need enough cost to cover their hard work done for the company. When an organization only gives freelancer the cost of their work and not the other facilities then they will be able to save a lot of money.
Find Top Experts
Most of the freelancers are those who already have worked for huge companies and have lot of experience in their field. This allows the company to find top experts to do their work in cost efficient manner and also the work can be done faster with proper quality. When we as an organization hire freelancer for a certain project then it puts us in such a position which will allow us to get expert and higher skilled professional for all the projects.
For example if we hire web designer to maintaining our webpage or hire freelancer who is expert in doing our taxes then we can give us the opportunities to run our business at a higher level as possible.
Reduce Risk
How can freelancer allow a company to reduce risk? Well by hiring freelancers we don't hire them as employees but we hire them as expert help who is not a part of the company. They don't have to worry about unemployment and have very few consumption benefits. They don't have rights to ask for a raise or sue the company or harassment or unfair dismissal. If they don't find suitable work environment then they can just leave the organization and organization can hire someone new.
For example when we want a blog all we need to worry about is the cost and content that is invested on the blog. Other part such as coding and maintenance is done by a freelancer. If we need to design a logo for the company but we don't have anyone within the company to create the logo we can simply hire expert help to do that for us and we don't need to worry about how they are being designed.
Saving
Giving a huge multinational company to do some external work which is out of reach from company resources can sometimes be costly. Let's just say it will increase the company expenses and sometimes it will give them hard time to manage those expenses. At that moment we can think about none other than freelancers. They can do the same work at the some quality at minimal expenses which can save a company lot of money.
For example an organization is thinking about creating their very own web based application but huge IT companies are too expensive for them to afford then the organization can hire freelancers and to do the same work at the same quality at a minimal wage.
High quality of work
For freelancers, having good relationships is everything. What's the most important part of any business relationship? It is none other than giving higher quality of work to its clients. While usually employees may be more isolated when it comes to regular quality, a freelancer's quality is always running high. This is because while running their own business, freelancers are heavily reliant on repeat business. That makes them uniquely motivated to provide higher quality of work and excellent comeback times.
Nothing is confirmed for a freelancer, so they will have very less expectancy. This way it will only benefit the business. In this manner freelancer can give higher quality of work.
Global Market
Saving the cost may be difficult if the work is only done nationally but if the same work is done internationally the company can save a lot of money because they will have a wide range of variety to choose from. Outsourcing from minimum IT markets becomes advantageous for your business for tasks like software development, writing and graphic design. In addition, company can make your operations 24-hour through taking advantage of overseas workers in different parts of the world.
For example if someone in Nepal is handling Blogs of some company in USA the company in USA will be able to update the blogs all the time 24/7. This can help the blog to be more efficient and updated.
Hire specific experts for Help
When it comes to freelancing we can expect to hire freelancers as per the requirement of the project. This allows special task needs to be done by the company which lacks that specific skill we can hire the most suitable professional freelancer for that specific time job. They bring their experience to the company without having to employ somebody you will not need once the assignment is done.
This will allow the company to hire freelancer only once for that specific jobs. For example if ABC company need someone to develop web page for their company they need not to hire a new employee but they can just give contract to a specific personal with right skills to do their job.
Faster delivery
When a company hires someone to do specific work they may have some problem such as late delivery. But when it comes to freelancer they will not have the problem anymore as freelancer can make most of the decision all by themselves. Freelancers are highly motivated to finish their given task and will try to finish their tasks as they will try to impress the company for future reference. As most of the work is done at home or any place they are comfortable at they don't have to feel any sort of pressure.
They know all too well the importance of reliability and speediness, and as they're not caught up in office politics, or never-ending agenda-less meetings it will save a lot of their time in order to finish their work.
Conclusion
If all the points are enough to convince you that hiring a freelancer is better than hiring a company then you will have made the right decision. Even though it is not easy to be freelancer as there is no such thing as off days and there is constant pressure of the client and sometimes they have chance of being scammed this is kind of a job some people can do right as they don't feel the pressure to work under some supervisor and deal with office politics. There might be some disadvantages of hiring a freelancer but there are a lot of advantages too.