If you are looking fo best looking websites UI designers tools then you have come to the right place.All the UI Design software below are more than capable to make your website look better than ever.
UI software are those interfaces in software which has specific task to make websites look better and more stylish. Designers have one aim on mind and that is to make the process of creating websites easy and best looking as possible. The tools are especially used to for graphical interface and to make the front-end of any website look great.
Related:
Best Mobile Website Builder Tools in 2019
Reasons To Build Your Website With HTML
E-wallet Home Screen UI Design
Creative Website Footer UI Design
Website Template UI Design Software for Designers
When users tend to use tools such as Adobe Photoshop and related UI design software then they will expect their website to look better than before. Before it was used to design websites their used to be lot of codes involved to make a simple websites. As there are lot of designers tools their is very less things to worry about such as codes going wrong. UI designer tools make designing very easy and can make the websites look even more attractive without any codes. This not only make the process easy but creates right environment for non coders. Now moving towards some of the best for UI design software are:
1. Adobe XD UI
Adobe XD is one of the best UI based software that not only focuses on the webpage but also on the development of mobile apps. Used to make prototype for the web pages adobe XD can make development process of web pages and mobile apps much more simple.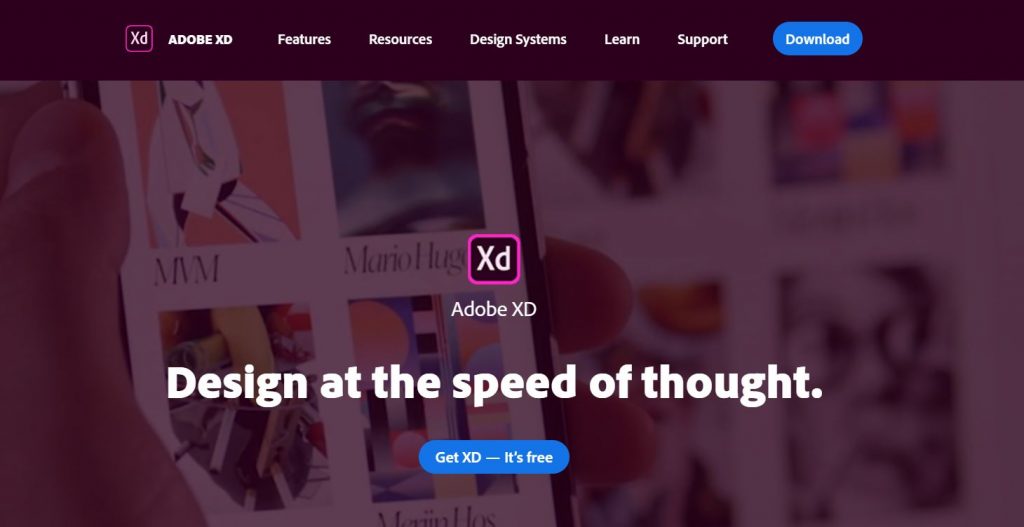 XD is popular because it can support vector based tools and create simple click through prototypes which are much more interactive. Using XD makes developers realize that it is much more simple than Adobe Photoshop because it contains so many new features that photoshop did not have. XD is very easy to work with as it comes with UI kits for Windows, iOS and Android.
XD as a special option known as linking artboards which allows it animate prototypes. Using advanced options you can access After Effect CC which also comes by itself. If your adobe id is verified then you can easily see all the work done on those mobile devices which can support XD app.
2. Sketch UI
When a Apple device needs new web page Sketch is their first option and is considered to be the best. It is a designer tool used for MAC that can provide vector based workflow. When Sketch is used then it has the ability to make your prototypes come to life.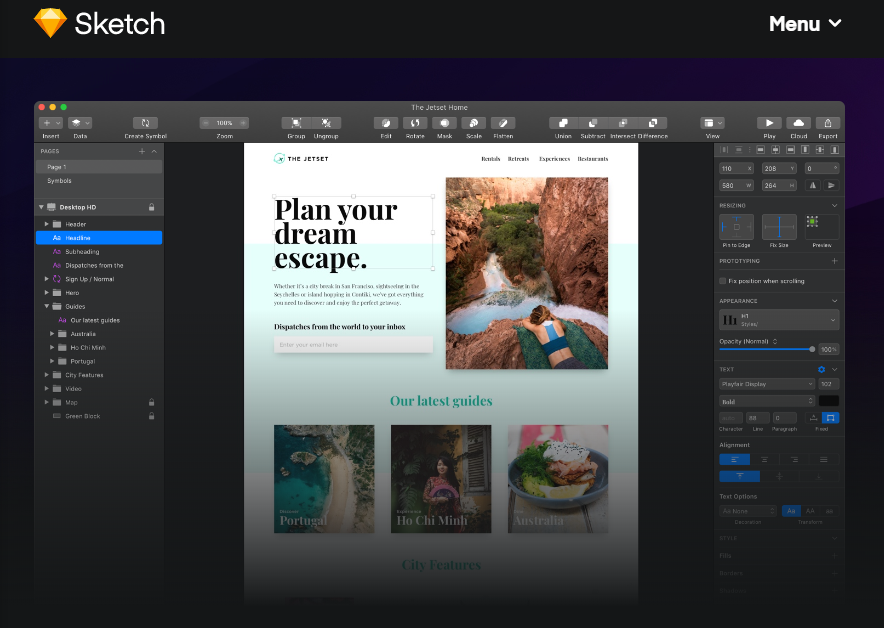 Sketch is one of the best designer tools that keeps on updating with more fresh looks and making the work more easier. Due to its constant updates performance speed has always been higher. Due to its speed when users work with complex documents with many symbols it has never let them down. Something that is really great about Sketch is it offers limitless workspace and also creates group on the same workspace that can isolate the contents of the design.
With the help of Sketch time consumption is very less and can give you the ability to approach vectors with a solution which we can understand. When we use Sketch app it can make multiple variations from the same file. This can be done with simple option which allows you to export from previous files. This can be considered to be more efficient way to get our job done.
3. Adobe Photoshop UI
Adobe photoshop is one of the very first tools that designers learn to use before others. It is has many options which can be used to create and edit web template. It has many color options which can be used to create new and more attractive web pages. In photoshop we can make our projects more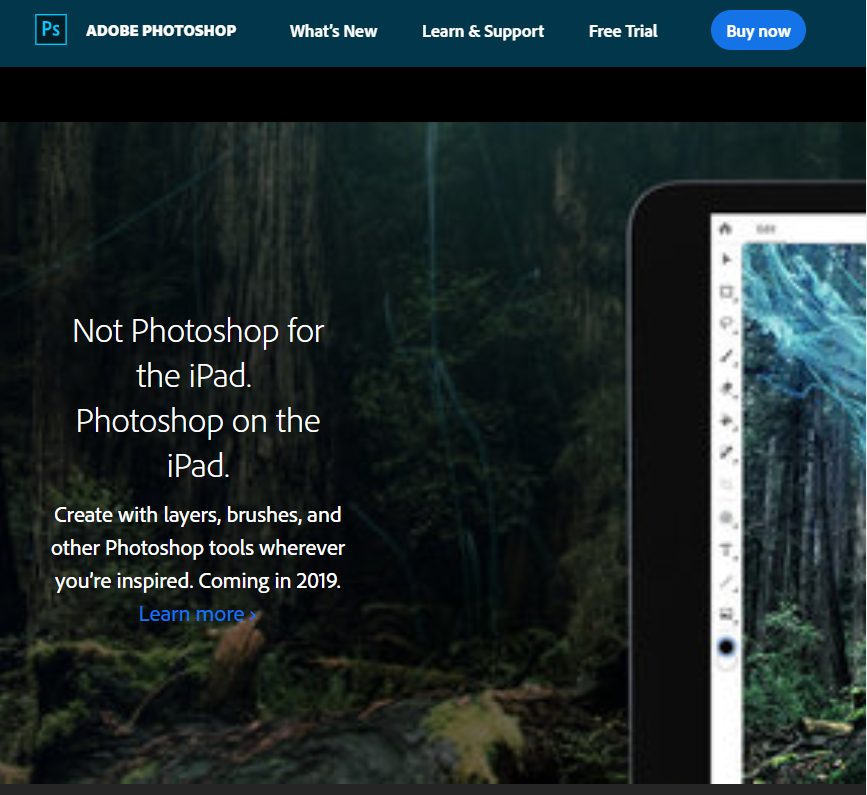 Photoshop is a tool that can edit digital graphics which is standard for designing prototypes for the new webpages. Photoshop can extend its work using add-on programs known as photoshop plugins. Even though photoshop has its own plugins some developer tend to create their very own specification.
It is considered as one of the most popular and best imaging and graphic design software. Photoshop not only helps to create websites but also mobile apps. Photoshop provides all kind of photography tools which can turn simple snaps into work of art. Using this tool we can turn something ordinary into extraordinary. Even though it might not be free you will not regret about buying this amazing software.
4. Fluid UI
Fluid UI known for its wireframing and creation of prototypes with its various tools for mobile phones. Developing prototypes with the help of Fluid UI is much more easy and fast because of its user interface designer tool. This UI uses HTML5, JavaScript and CSS3 to build web technology. It uses drag and drop option to create prototypes for various web pages.
There are various open source libraries that are used in Fluid. If you are user of Fluid you know how easy and fast it is to make prototypes. It is fast because it uses pre-built kits to design iOS, Wireframing and many more. There are more interactive perviews which makes the work much more faster and productive by linking prototypes visually. This UI has better collaboration which allows the entire team to work in a group on the same prototype at the same time.
5. Protopie
Protopie is one of the most promising tools to create prototypes for mobile devices. It is very easy and can be done without any coding. If you are familiar with other designing tools then it will be no different on Protopie. With the help of Protopie creating prototypes is very easy and makes the process more familiar. If you are users of other designing tools such as Adobe XD or Figma then you can easily make more interactive prototypes for your clients. You can make prototypes for almost all the devices like android and iOS. Fast and more interactive to design this tool is the most convenient way to design.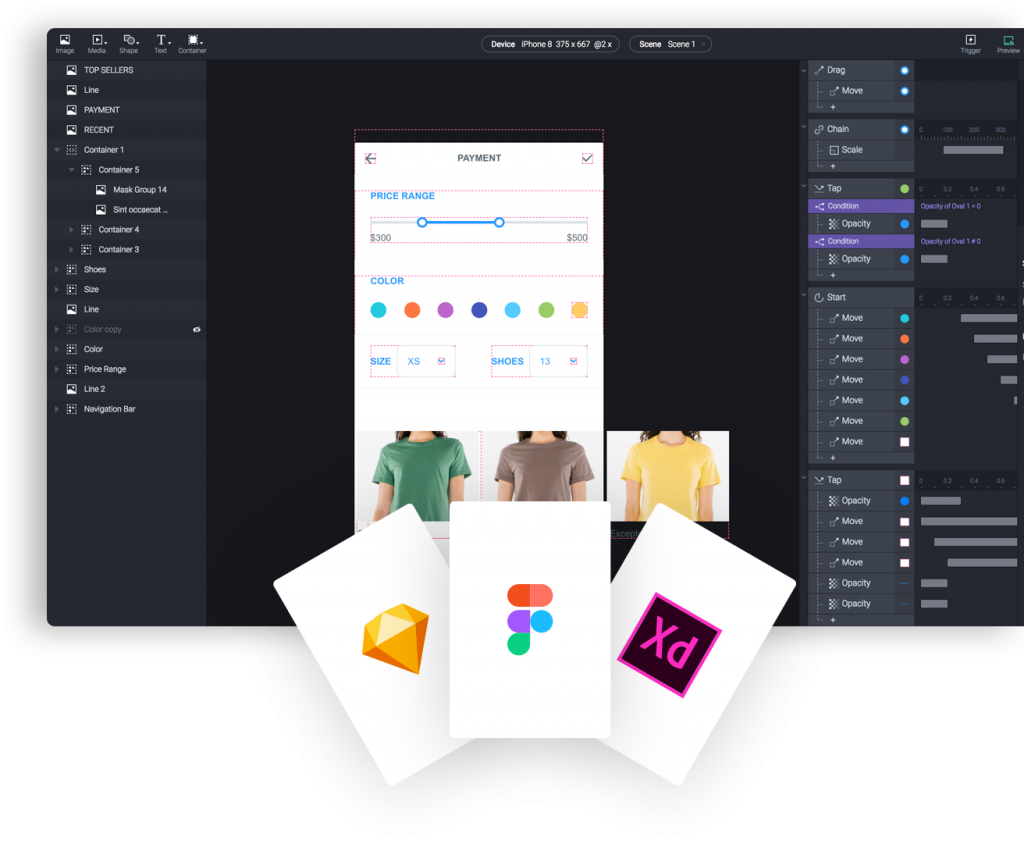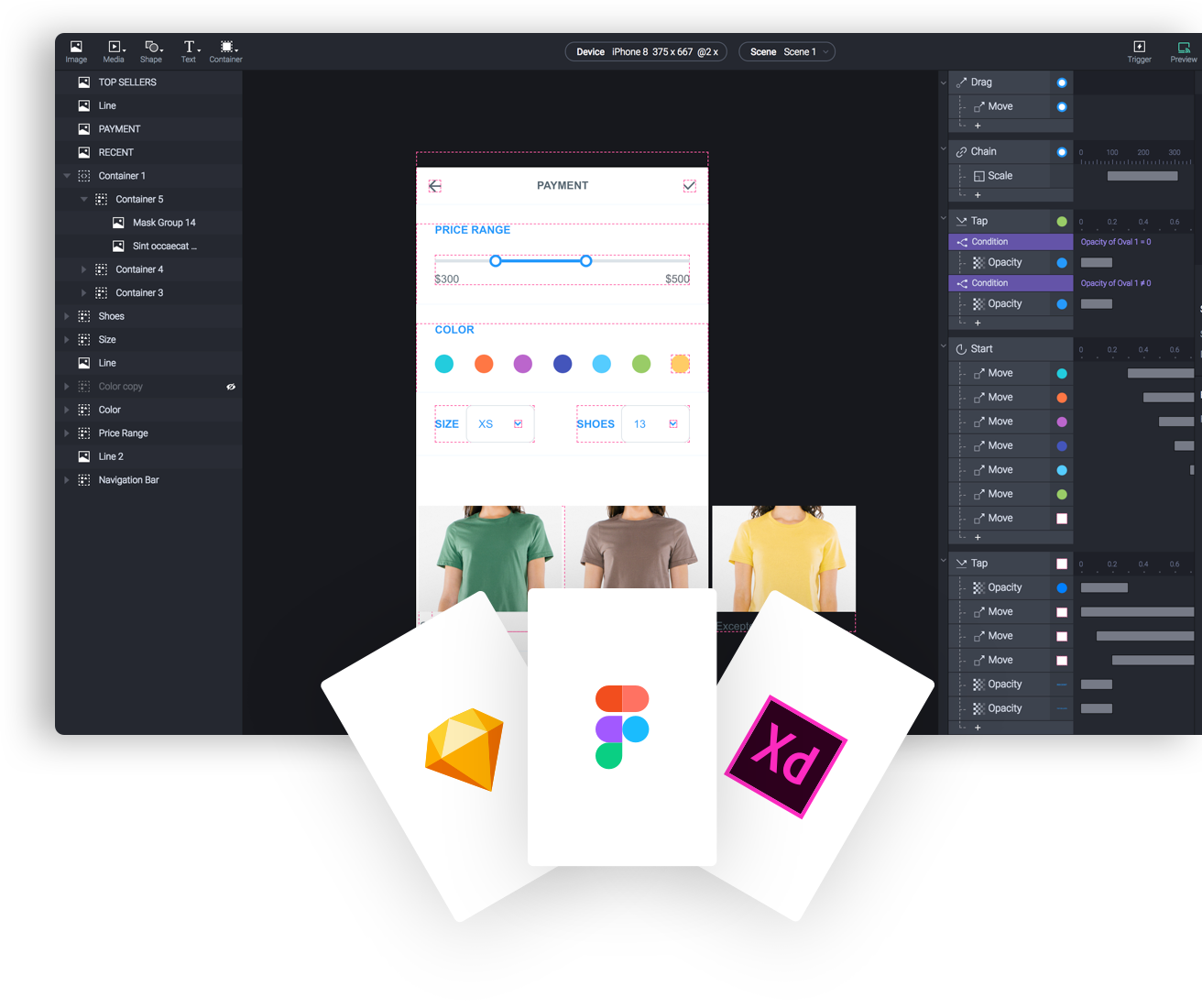 There are lot of features that can be added using Protopie such as Sensors, Sharing and can used across various devices. Using this tool we can add sensors like proximity sensors, Compass, microphone and gyroscope. This tool can be used to communicate with not only one but various devices at the same time. Sharing this prototype with others is not hard as we can upload it to the cloud. When uploaded to the cloud you can share it with anyone.
6. Figma
After the use of Figma there is very less chance of that you will even consider moving to other designing tool. Figma is not only used for prototype but also used to make designs and collaborate them to the browsers. In this tool all the each contributor has their own part that they are responsible for. Collaboration is done in real time so there is no need to worry about files being out of date or others work overwriting them. If you want to collect feedback all you need to do is send the link and then get the feedback. This way you can make copy updates and allow stakeholders to make copies of those updates.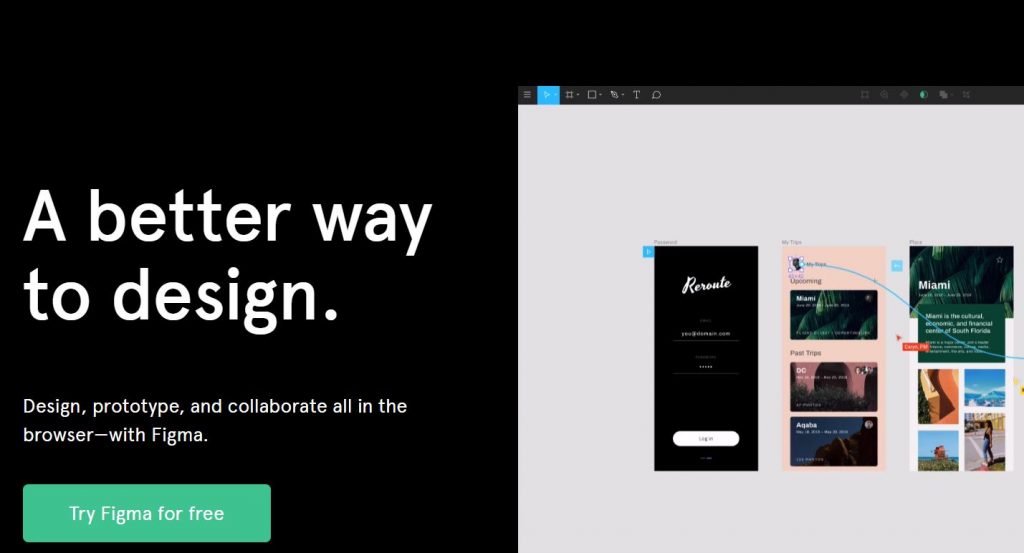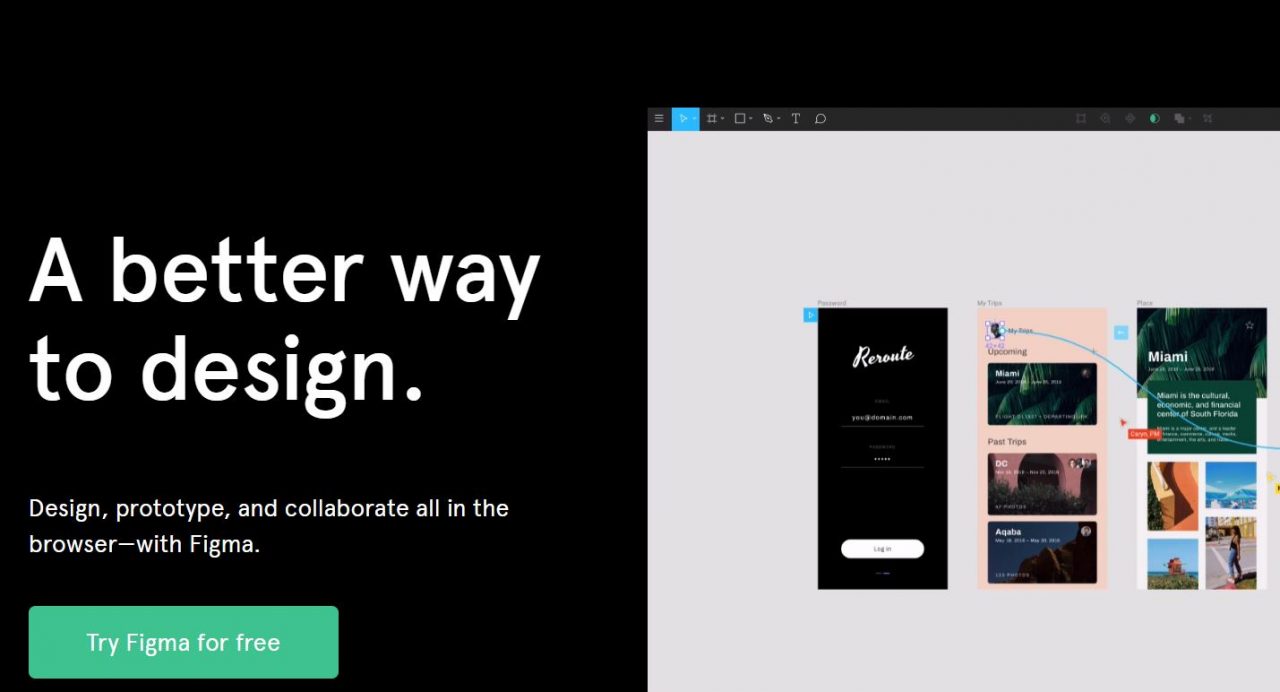 For those developers all they have to do is inspect the elements and copy the source code. It helps them to see the design source code and helps them to make changes accordingly. To improve the workflow all you need to do is explore some of the features and learn from them to make something new.
With this UI we can work from any devices as long as we have internet access by simply logging in to a browser. As this is used to make apps on mobile phone it is important to have player apps. Don't worry Fluid has its on free app which can be used to test prototypes on any mobile phones.
7. Adobe Dreamweaver UI
Adobe DreamWeaver is closed-source web development tool which is used both on macOS and Windows OS. It is a little different as it uses both visual design and code editor only with standard features. It has the capacity of using both code editor and visual design which make designing much more easier. This UI has a large number of available languages which can be used by almost anyone from across the world.
Dreamweaver might not be as simple as other UI we have discussed but we can use this UI to make more and exciting web pages that can be created with the support of HTML, CSS, JavaScript and so many other. You can customize your very own templates which fit to your requirement. As it is the product of such a huge company there are constant changes made to it.
It supports multi monitor for windows which allows the user to expand their workspace by making much more easier. In Order to build modern HTML5 websites and display elements it now integrates with the latest version of chromium. This UI even supports Git which make collaboration among workers much more faster and easier.
8. Axure UI Design
Axure is mobile, web and desktop development tool that uses wireframing with rapid prototyping . By mapping desired behaviour in response to action like mouse click or touch gesture it can support in developing prototype. With the combination of existing widget and assigning action users can create their very own control .
There are two version of axure one is free version and the other is Pro version. In pro version you will find there are included primary functionality and axure share publishing. It is also one of the most powerful way in which a user can plan prototype. Using axure you can solve document issues and get the entire team on the same page because when we create diagram it give clear message to the team.
Conclusion
List above may not only consist of all the UI design software you can find on the internet. One might be better than the other. All of them have their own drawbacks but it does not mean that it can't be improved over time. All the UI design software have only one goal and that is to make your webpage look much more attractive as possible. This is the best way if you have no idea to code and want to do the work all by yourself. This article may have only covered few of UI in the market and there are more. All thoses that are listed above are the best among the best which can help you to design your webpage much faster and gradient.